Food Delivery App Development
Company in USA & India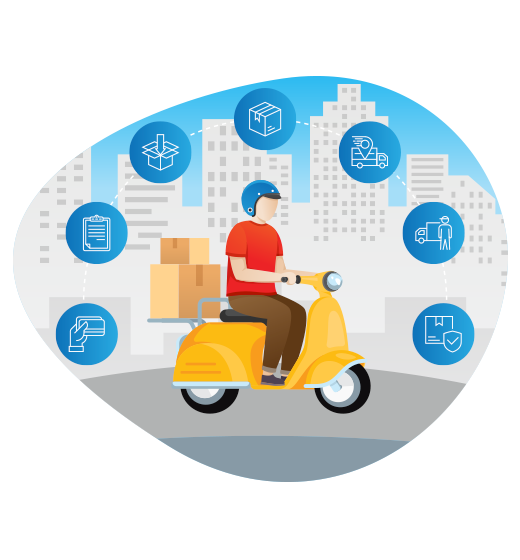 An entrepreneur from a suburban background approached Excellent Web world with a startup idea. After seeing the vast potential in businesses like Ubereats and Zomato, he decided to begin a similar business model but for suburban regions.
The Approach Was for a 3 Way Profit:
1. The customers get the benefit of enjoying delivery service for their favorite food.
2. The food vendors get a whole new customer base besides their regular customers.
3. The admin makes a profit from each food order transaction for the delivery service.
Process of crating Food Delivery Apps
Foodies, the local food delivery startup just had a basic business idea and a simple requirement to create a customer app for their users to order their food from.
Our team of business analysts did thorough research and prepared a proposition backed with facts and stats. We suggested them to go for a completely digital business solution with User App, Vendor App, and Admin dashboard. Foodies had the benefit of being the first company in this marketing niche, so we decided to make full use of it
Our UX/UI Designers wanted to keep the Food Delivery App's Design to have a look of a suburban atmosphere while at the same time show how these small towns are accepting technology. The design of the app was an amalgamation of the best of both worlds.
Our dedicated development team had quite some experience in providing food delivery app development services to startups from various countries. Foodies was a bit different from other projects in terms of the end-user. We knew that a significant section of suburban dweller is not very tech-savvy hence we made the app as simple to use as possible.
What Wama gives your Apps
Let's get start to convert your idea in reality