We have Enriched Experience For
5+ year / 50+ Apps / 100+ Clients
"Everything is Possible" is something Wama Technology believes in. Wama Technology delivers digital transformation to ideas, enhancing clients to excel in the competition. At Wama Technology, We redefined the tendency from "Being the best" to "Serving the best". Wama Technology is a global IT Solution and Services Company in Atlanta. Our Experts are ambitious to come up with the best meaningful and most applicable solutions for businesses. Wama Technology's ability to conceiving solutions equally matches the quality that we redeem. We aim to build trust in the market that helps our customers to ensure the quality of products that will be delivered.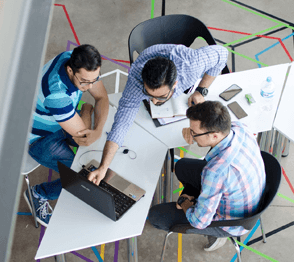 Wama Technology provides IT Solution and Services to Businesses. We strive to deliver the catalyst solutions that would accelerate the business to next level. We work on the requirement providing the concepts, models that best suits and can be utilized. Wama offer CRM / BPM solutions to businesses and Enterprises devising a fabricated management solution for operations. We work on the thumb rule of digitizing the venture with effective models and concepts. Wama's enterprise solutions and technical excellence thrive businesses to be future-ready. Our guaranteed quality products are the proofs that give gestures to our work.
Collaborative Spirit 
Wama believes in developing true partnerships. We foster a collegial environment where individual perspectives are respected and honest dialogue is expected.
Unrelenting Dedication
Wama is driven to meet client needs with determination and grit. We embrace tough challenges and do not rest until the problem is solved, the right way.
Expert Thinking
Wama brings robust skills and forward looking perspectives to solve customer challenges. We use proven knowledge to make recommendations and provide expert guidance to our customers.
i (Innovative)
We try to match the customer thoughts in innovative way. The contributions of innovative from design to development, from systems to products our team is a true innovator. Over experience and experimentation has given us the ability and knowledge to deliver to our clients exactly what they want.
i (Interactive) 
Interactive focus is on creating engaging interfaces with customer need, business domain and its behaviors. Understanding business process, we focus on designing how customers easily access the systems. We start designing which interact with the system.
i (Interpretative)
Interpretative system and design is user ¬oriented. We focus on meaningful communication end products through cyclical and collaborative process between designing field, technology and customer need.
We engineer meaningful technology solutions to help businesses and societies flourish. Some believe in the power of numbers. Some believe in the power of technology. We believe in the power of people. And the impact people can have on technology. Our roots grew from this belief that people with diverse points of view could come together to build a different kind of technology company. One that puts people who work with us, first. And this belief drives our vision for tomorrow to build technology experts​
Our vision for tomorrow to build technology experts who are focused on one goal: helping our clients succeed. Today, a wealth of information is opening up a world of possibilities. Realizing those possibilities takes more than numbers. It takes more than technology. It takes people, People who can turn the potential of information into meaningful solutions. Solutions, that simplifies businesses, Improve governments, Propel societies forward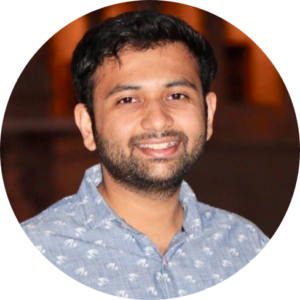 Deep Doshi, has played important roles in versatile areas of the software business assuming responsibilities as System Analyst and Design Architect, Project Manager, Functional Consultant, Head of Business Development and a Business Unit Leader. He Manages and motivates all the subordinates to improve employee commitment and produce a high-performing managerial team. He also examine unpredictable circumstances and provide with solutions.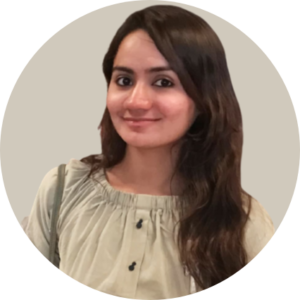 Monika Doshi, works as a Business Consultant. She is a professional who provides expert or proficient advice in Wama Technology to optimize and enhance our overall business model. She is involved in the planning, implementation, and education of businesses. Monika works directly with business proprietors on improving a business plan recognizing marketing requirements and promoting the essential abilities for business ownership.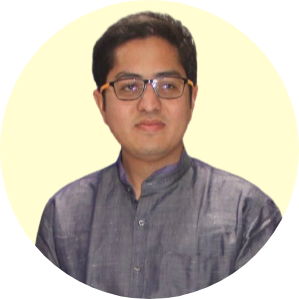 Shrenik Shah, Mobility head who is involved in building and managing relationships with Developers and with clients in Wama Technology. He has more than 10 years of experience and plays a vital role in maximizing performance by increasing coordination among the team. As a Mobility Head, he takes care of being a bridge in between the business and allowing the business to integrate and deliver unique and innovative business services more promptly.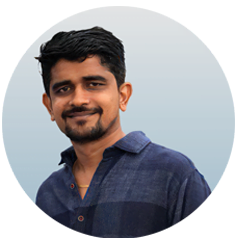 Yagnesh Panchal, Having in-depth knowledge about Software Delivery and 10+ years of experience in  Software  Development industry. he performed without leaving any stone turned from planning to monitoring and reporting, resource management, quality and risk management etc. He ensures that the team achieves a high level of support and operational excellence. Evaluate the performance of team members and manage if training is required.
In Wama we do all that we can to assure even process while working on every project and make
 sure the cooperation is satisfying for both client and us. Check out our portfolio to see  how  
we've helped our clients!