Healthcare Mobile App Development Company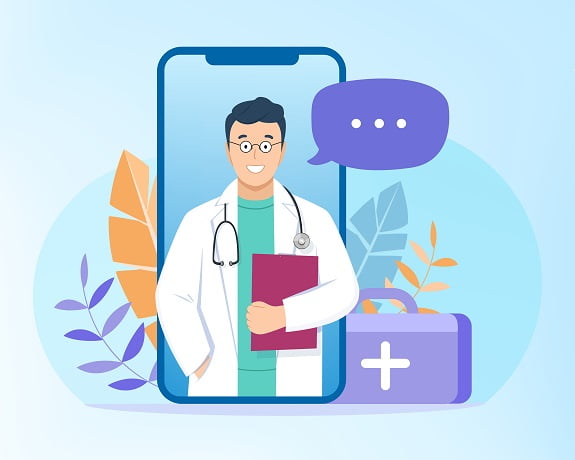 healthcare Mobility services
Pharma App Development and Healthcare Mobile App Development are two of the fastest-growing industries in the world. The data-driven and data-intensive industries have experienced a technological revolution in the last decade.
From medical clinics and hospitals to big pharmaceutical companies, dental clinics and private hospitals are investing heavily in digital technology to enable the digital transformation of every aspect of healthcare and the pharmaceutical sector.
However, patients today demand openness to data and procedures to obtain higher quality healthcare through technology. Both sectors are reinventing their digital capabilities in an approach centered around the patients' needs in a timely, seamless, collaborative, and efficient manner.
We are the top-of-the-line custom health and Pharma app design service and supplier with the depth, length, and breadth of our technical know-how and expertise. We have developed an array of healthcare and Pharma software solutions to help hospital clinics, doctors, and healthcare professionals to keep an accurate record of their medical backgrounds. We are a seasoned company with extensive experience in developing solutions for healthcare that appeal to consumers that allow you to digitally transform healthcare from the front office up to the doctors.
Our medical app development company utilizes an innovative approach to help you improve internal processes, improve the management of personnel and equipment in your company, and provide an individual approach to your treatment of patients. Wama Technology develops native and cross-platform custom health apps for tablets, smartphones, and wearable devices and provides technical and maintenance support when needed. Our solutions allow doctors to collaborate across departments and remotely monitor and confer with patients while reducing time spent on administrative tasks. As a result, patients receive support and consultations without having to visit health facilities each time.
Benefits of Enterprise Mobility Solution

Super Flexibility

Faster Reporting

Better Collaboration

Efficient Data Collection

Connectivity Improves Productivity

Increases Operational Speed and Efficiency
Healthcare Mobile App Development Company Services
EMR/EHR Integration Services
To enhance your workflow in the clinic, we can help you create interoperable healthcare software across the effective EHR systems that optimize the recording of patients' demographics and vitals and assess the top complaint charts.
HIPAA-compliant Healthcare Software
With our deep knowledge and expert expertise in the medical industry standard and GDPR and HIPAA conformity, we can assure you that you will build top healthcare software solutions.
Fitness Apps
Our health developers have gathered all the necessary knowledge to create tracker routines and exercises and monitor sleep patterns utilizing wearable technology.
Salesforce Mobile App Development
We are devoted to developing solid, secure, and reliable mobile applications. We've collected all the necessary knowledge to assist you in creating easy but functional mobile apps.
Hospital & Practice Management Solutions
Hospital management systems can be customized to manage interactions between doctors and patients, registration of patients scheduling, appointment rescheduling custom reports, management information system reports, and much more.
Healthcare Cloud Services
Our healthcare specialists can assist you in easing your transition to the cloud for healthcare with our assistance with deployment, expert guidance, and managed services for all major cloud platforms.
Telehealth Solutions
We have expertise in developing websites and mobile apps that allow for the exchange of information between patients and their doctors to assist in diagnosis and monitoring.
On-Demand Healthcare
As we follow the latest trends in health care on-demand models such as doctor-on-demand or on-demand delivery to your doorstep and many more, We can help you make the most of healthcare mobility by offering our custom healthcare on-demand services.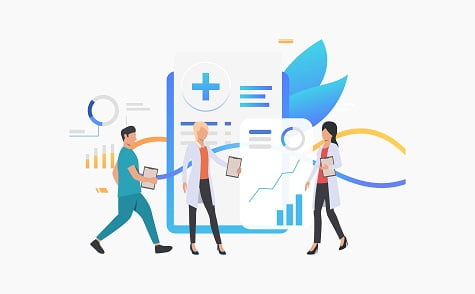 Why Wama Technology for Healthcare Mobile App Development ?
We offer the most reliable health app design solutions and web development standards within health app development. With our exceptional solutions, we provide efficient mobile application development for healthcare. That's why we're the top medical software development business. Check out a selection of our advanced solutions that will help significantly in the health industry.
We provide healthcare applications development services that help businesses stay up-to-date and allow users to keep in touch with their customers in a rapidly changing world through reliable communication, security data integration, data integration, and tracking solutions.
We share our custom expertise to help businesses not only to adjust to changing conditions through digitizing their processes but also to expand their possibilities.
Leading Healthcare Mobile App Development Company
If you're looking for the top health app development experts in your next venture, or for a trustworthy healthcare software development company, or a partner for building secure, robust, and specific applications for Healthcare ISVs, doctors, and hospitals with an extensive healthcare development teams, Get in touch with us now to avail our complete application development for healthcare and pharmaceutical services.
We offer digital solutions to enhance the efficiency and effectiveness of healthcare providers, healthcare doctors, healthcare providers and even device makers. Our custom solutions for healthcare software are outlined below to address the needs of patients in a more effective coordinated, efficient and collaborative method that is in accordance with best practices in the industry and health standards. Wama Technology As a leading healthcare app development company we provide complete solutions for your healthcare desired needs. Contact us to get free Quote
Frequently Asked Questions