M-Commerce Development Services in USA & India.
Deliver uninterrupted anytime-anywhere services, empower officials and 
create a more responsive government organization with New generation Mobile Governance
Transform into M-commerce
Introduction
Welcome to Wama Technology, your one-stop destination for cutting-edge M-Commerce development services. In this digital age, mobile commerce has become an indispensable part of the e-commerce ecosystem. With the exponential growth of mobile users, businesses are increasingly recognizing the significance of having a seamless and user-friendly mobile presence. At Wama Technology, we specialize in crafting bespoke M-Commerce solutions that enable businesses to tap into the vast potential of the mobile market, enhancing their reach and revenue.
Our M-Commerce Development Services
·        Responsive M-Commerce Website Development:
Our skilled team of developers creates visually appealing, intuitive, and responsive M-Commerce websites that adapt flawlessly to various screen sizes and devices. We focus on delivering an exceptional user experience to boost conversions and customer satisfaction.
·        Mobile App Development:
Leveraging the latest technologies, we develop feature-rich, custom mobile apps for Android and iOS platforms. Our apps are tailor-made to suit your business needs, making it easier for your customers to browse and purchase products or services on the go.
·        Mobile Payment Integration:
We understand the significance of secure and seamless payment processing. Our experts integrate various payment gateways into your M-Commerce platform, ensuring a smooth and secure transaction process for your customers.
·        User Experience (UX) Design:
A great user experience is vital for the success of any M-Commerce venture. Our talented UX designers focus on creating intuitive and visually appealing interfaces that make navigating your M-Commerce platform a breeze for your customers.
·        Push Notifications and Personalization:
Engage your customers with personalized push notifications, keeping them informed about discounts, offers, and new products. Our M-Commerce solutions enable you to deliver targeted marketing messages to increase customer retention and loyalty.
·        M-Commerce Analytics and Insights:
We integrate robust analytics tools into your M-Commerce platform, allowing you to monitor user behavior, track conversions, and gain valuable insights. This data-driven approach helps you optimize your M-Commerce strategy for better results.
·        Cross-platform Compatibility:
Our M-Commerce development services ensure that your platform is compatible with multiple mobile devices, browsers, and operating systems. This widens your audience reach and maximizes sales opportunities.
·        Security and Data Protection:
Security is of utmost importance in M-Commerce. We implement industry-best security measures to protect your customer's sensitive data and ensure a safe and trustworthy shopping experience.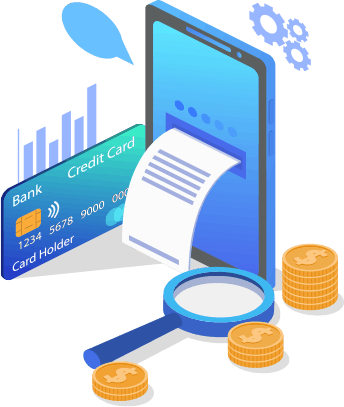 Why Choose Wama Technology for M-Commerce Development?
Being a leading company in the m-Commerce App Development, Wama Technology is equally popular for m Commerce Business Solutions.
Client Testimonials
Don't just take our word for it. Here are some testimonials from our satisfied clients:
"Wama Technology surpassed our expectations with their exceptional M-Commerce website development. Our customers love the new interface, resulting in increased sales and brand loyalty. We highly recommend their services." – John Smith, CEO, Fashionista Wama.
"Working with Wama Technology was a pleasure. Their team's expertise in M-Commerce app development allowed us to create a feature-rich mobile app that has become a hit among fitness enthusiasts. We look forward to future collaborations."- Analia Peter 
Get Started Today
Are you ready to harness the potential of M-Commerce for your business? Don't miss out on the opportunity to tap into the vast mobile market. Contact us today at Wama to discuss your M-Commerce development project. Our team of experts is eager to assist you in creating a game-changing mobile commerce platform that sets you apart from the competition.
At Wama Technology, we believe in the power of innovation, collaboration, and exceptional service. Let's embark on this transformative journey together and make your mark in the world of M-Commerce. Trust Wama Technology for cutting-edge M-Commerce development services that elevate your business to new heights.
Take the Next Step
As the world continues to embrace mobile commerce, staying ahead of the competition requires an agile and customer-centric approach. Wama Technology is here to guide you through this digital revolution and ensure that your business thrives in the mobile-first era.
Remember, the future of commerce is mobile, and the time to act is now. Embrace the transformative power of M-Commerce with Wama Technology's comprehensive development services. Contact us today and unlock the potential of mobile commerce for your business's growth and success.
Your Success is Our Mission
At Wama Technology, we measure our success by the success of our clients. Your satisfaction and accomplishments are what drive us to push the boundaries of innovation and deliver unparalleled M-Commerce solutions. Join hands with Wama Technology today and revolutionize the way you do business in the digital age.
Our Mobile Commerce Solutions Include
In Wama we do all that we can to assure even process while working on every project and make
 sure the cooperation is satisfying for both the client and us. Check out our portfolio to see  how  
we've helped our clients!