In this dynamic landscape of mobile technology, app development company play a pivotal role in shaping the way we interact with our smartphones and tablets. These companies are the driving force behind the development of applications that cater to a wide range of needs, from social networking and e-commerce to healthcare and education. They are the architects of the digital solutions that empower individuals and businesses alike.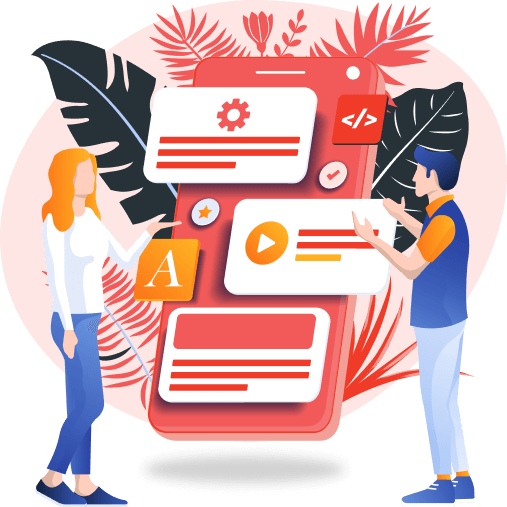 Mobile App Development Services
Mobile app development services revolutionize the way we connect and engage with our smartphones. From concept to coding, top app development companies transform ideas into captivating and user-friendly applications. Whether it's for business or pleasure, Our app development agency unlocks endless possibilities by creating mobile apps of your dream. We excel in programming for Android apps development and iPhone app development, delivering seamless experiences on both platforms.

Native Android App development
The team of experts at our android app development company builds seamless, high-performing native Android apps that leverage the full capabilities of the Android platform using Kotlin and Java technologies..

Native iOS app development 
Our skilled iOS developers create innovative iPhone and iPad apps using Swift and Objective C. Our experience developer can also integrate the apps with latest technologies like AI and IOT.

React Native - Cross Platform App development
We Use React Native for cross-platform mobile app development with maximum code reuse, shared UI using difference React frameworks.

Flutter - Hybrid App Development 
Our developers can quickly build beautiful, high-quality hybrid mobile apps for iOS and Android with Flutter's modular, responsive toolkit.

Dedicated Resource Mobile app development
Our dedicated mobile developers seamlessly integrate with your team to build and maintain apps cost-effectively

UI/UX Mobile App Design
We craft intuitive, visually appealing mobile app interfaces focused on usability and optimized user experience. 

QA Mobile App
By performing rigorous testing across devices and emulators ensures we deliver robust, high-quality apps that exceed expectations.
Want to make an app? Want to know mobile app development cost?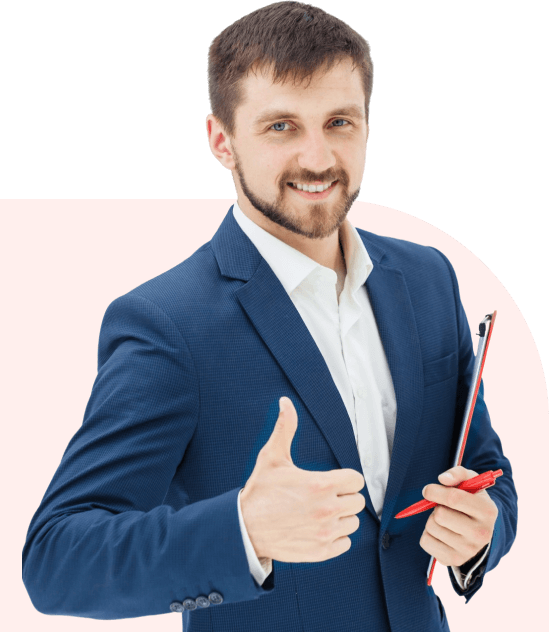 Why Mobile App Development Company?

In the competitive business market, impressive performance is crucial for success. Users want fast, smooth functionality that doesn't drain their devices. Compared to Responsive Websites, Mobile apps stand out in performance optimization through efficient coding.

Mobile applications have become integral to our lives in today's digital era. The App Store and Google Play Store boast millions of applications, reflecting the global demand for mobile apps. Elevate your business with the expertise of leading apps companies, delivering exceptional mobile app development services.

Future - Proof and scalable
In the fast paced world mobile app development company is growing in full swing. Its growth in the future is never going to stop, instead it has perfect scope of advancement. Any app builders who develops an app is well aware about its multi dimensional advantages and thus one can make a good outcome out of it.

Possibilities for advertising and naming
With a Mobile app development company that can develop Android and iOS apps, you can promote your business, goods, and services on a powerful platform. The app can increase brand awareness, notify new products, and connect with customers through focused marketing efforts.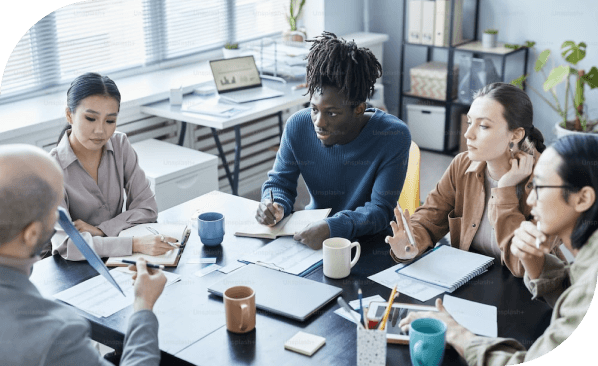 A little bit about us App development company
Wama Technology is a top app development company known for delivering innovative and high-quality solutions. Our skilled team of app developers, designers, and project managers work closely with clients to bring their ideas to life. Specializing in Native app development such as iOS or Android, and cross-platform development, We specialize in application development creating user-friendly, scalable, and feature-rich mobile apps that drive business growth.Trust Wama Technology, an appdevelopment company, to transform your vision into a cutting-edge mobile app that exceeds expectations.
What is the secret to our success?

We have worked for decades with some of the most well-known brands in the world, and we use that experience to offer counseling services and deep business insights. Our experts help you from the idea stage of the product until it gets delivered.



Since we started, we have helped people worldwide get over 20 million mobile app downloads and completed numerous projects. When making mobile apps, hybrid app developers set the bar for the business.



Experience spanning over decades
We come under top mobile app development companies as we have been doing this for years and know much about mobile solutions, digital platforms, and IoT innovations with native app development.

Harnessing Core Mobile App Components
Maximize your business potential with a mobile app that harnesses core components such as GPS, NFC, Bluetooth, and Wi-Fi for enhanced functionality. Unlock the power of these core app components to revolutionize your business with us.

Because our team comprises designers, programmers, and business app experts who grew up with computers and are committed to their work, we will come up with solutions that are out of this world.



Project Evaluation
Our business analysts know a lot about your field and will be able to understand what your target market needs and what is your primary goal to serve your users.

Prototypes and wireframes
In answer to the requirements given, wireframes and mockups will be made to describe the user experience. We are experts in developing wireframes in app development software like Figma, Balsamique etc.

App Architecture
Once the framework is accepted, we'll start working on the application's architecture and the database's design. We promise to make a mobile app development service for your business that meets all of App store

Quality assurance and
testing
We put our products through many tests and quality assurance processes to ensure that our clients will have a good time with them and to eliminate any bugs or parts of the user interface that are hard to understand.

Support and
deployment
As a top mobile app development company we ensure your app gets approved on Apple and Google store. We are also here to help you post deployment support.

E-commerce and
Online Retail

Banking and
Finance

Healthcare and
Medical
Education and
E-learning

Travel and
Hospitality

Professional
Services

Government and
Public Sector

Real Estate
and Property

Entertainment and
Media

Non-profit and Social
Organizations
Why Partner with Wama Technology
Wama Technology is a leader in its field in making high-quality Android and iOS apps. Everything is taken care of by our team, from concept to delivery. Hire a dedicated developer from our company to bring your ideas to life.

The research and
planning for the project
Keep having deep conversations.
Take a close look at the wants and goals of your business.
Make an all-encompassing plan for the project.

Designing the interface
and the user experie
Make the user interface (UI) for the program.
Creating works of art
Remember to include the brand standards for your business!

Control and assurance
of quality
Test things carefully
To fix every mistake
Check to see that everything is working right
Frequently Asked Questions