Enterprise Mobility Solutions in USA & India
We provide Mobility Consulting and assist you
in defining the Strategy best suited to your business
Our robust mobile development team along with a full-fledged mobility consulting framework helps you to transform your business and turn it into an ultimate mobile enterprise. Our Mobility Experts address the best fit mobile strategy and guide you to understand best business values through proposed solutions.
Thus, our decades of experience in developing Enterprise Mobility Solutions empower us to provide the following consulting services: (remove existing diagram)
Enterprise Mobility is not just innovation. It is a style of leadership that takes companies to higher levels. Simply put, enterprise mobility is nothing more than the use of mobile applications to conduct business and to enhance communication channels both inside and outside of that business. However, this idea has and continues to transform hundreds of thousands of businesses. We can safely predict that within the next few years, businesses not using enterprise mobility will be considered obsolete.
Feasibility Study
Our mobility experts analyze and evaluate the viability and device compatibility of the product in detail
Proof of Concept
Aligned with futuristic trends, we help in creating functional/non-functional prototype covering all your product features and facilitate attracting more investors
Functional and Technical Requirements Analysis
End-to-end requirement analysis of the solution to capture in-depth requirement details and to generate blueprint of the complete solution
Design and Code Review
Facilitate design and code review of mobility solutions based on our standard framework of mobility consulting
Mobility Solution Testing
Providing Quality Assurance & reliability of your mobile solution by conducting several tests such as penetration testing, load testing, mobile app testing, A/B testing, etc.
Our enterprise mobility consulting services include
Our Mobility Consulting Process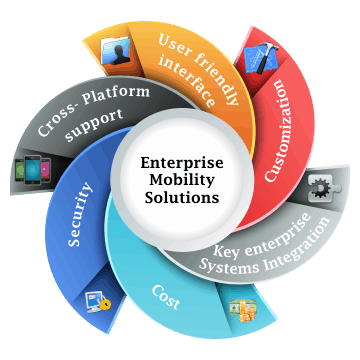 In Wama we do all that we can to assure even process while working on every project and make
 sure the cooperation is satisfying for both the client and us. Check out our portfolio to see  how  
we've helped our clients!
Frequently Asked Questions