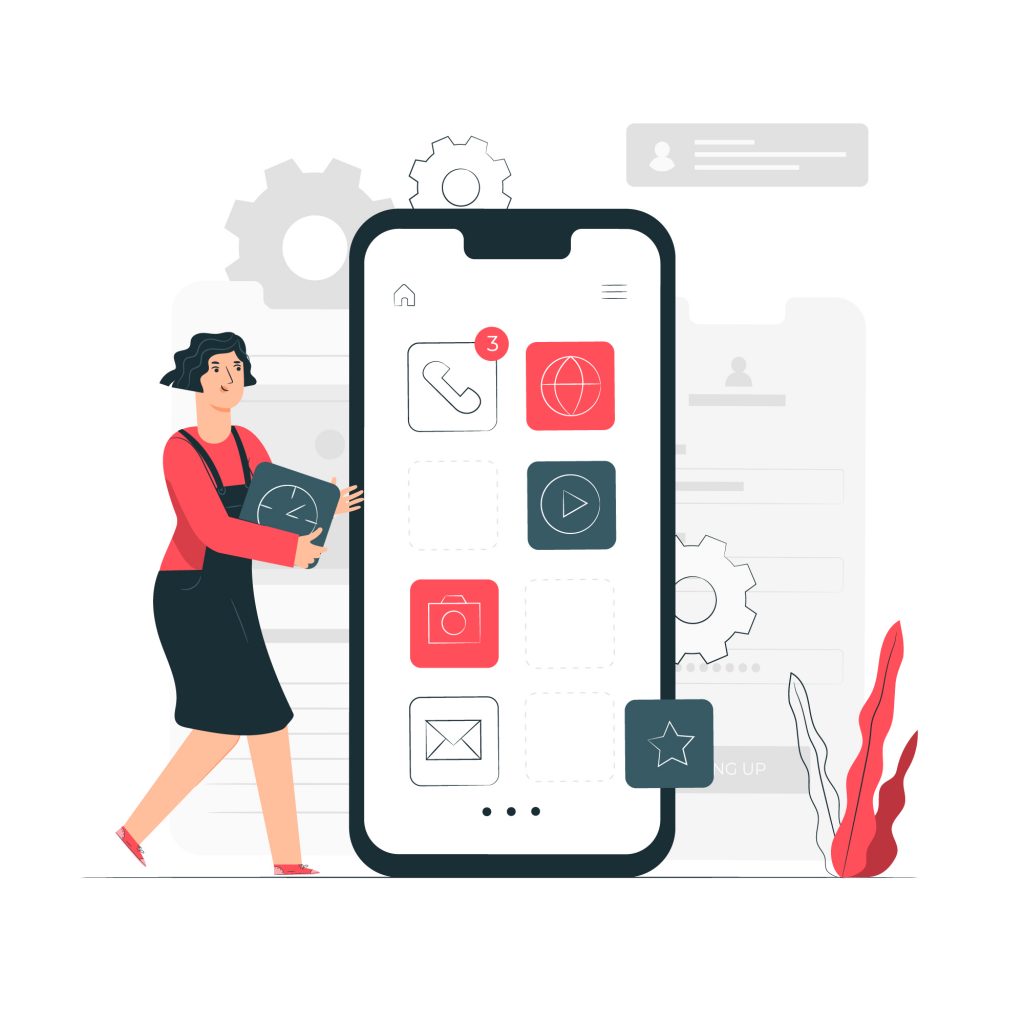 iOS App Development Company
We help you Empower your business by bringing the expert iOS app developers to build the next-gen iOS apps.
Top iOs App Development Company, Accredited By
Our iOS Development Services
If you wish to extend your business but do not have a mobile application, then today is the perfect time to get started. A web presence alone is insufficient in today's smart world as every consumer is shifting to mobile. Our iOS app development services are not just restricted to codes and design; we infuse our expertise into your iOS apps and touch the soul of your customers with breathtaking user design and robust functionalities.
iOS App Development Consultation
If you are planning to switch to iOS, then our experts will help you with the proper consultation to guide you through the entire process.
Custom iOS App Development

Get the customized iOS app developed for your business with the expertise of our iOS developers and their skills.
iOS App Integration

At Wama Technology, our experts help you increase your iOS app's functionalities by integrating it with various technologies using various programming languages..
iOS App Strategy

Our team will brainstorm result-driven iOS app strategies that align with your business goals and empower you to conquer the market.
iOS App
UX/UI

Our experts will develop disruptive UX/UI for iOS apps, visualized through the wireframes and prototypes to understand concepts better.
Enterprise
iOS Apps

We specialize in launching enterprise-wide iOS apps for thousands of concurrent users to improve their productivity and workflow.
iOS App Maintenance

Following the launch, our iOS developers will assist you with support and maintenance to ensure a consistent user experience.
iOS App
Testing

Our diligent iOS app testing and QA ensures that there are no bugs or anomalies that will disrupt the app's smooth operation.
Platform-specific features 
The smartphone world is constantly changing, but by using native apps for your needs, you can ensure that the features in your app are always up to date. Assume a new biometric feature is released on iOS or Android but is not accessible to developers via an SDK (software development kit). In that case, cross-platform apps will be unable to access these newer features until another platform adds support.
Future-proof and scalable
Consider iOS app development if you want a product that can scale your needs. Swift is mature and well-supported, so you won't have to worry about changes. Furthermore, because there is only one platform to configure when developing an app (iOS), it will be faster than cross-platform frameworks if you need to scale or change features at any time!
Impressive performance
The iOS apps will run faster than cross-platform ones because they are written in Swift, supported by the platform's ecosystem.
Excellent UX/UI
The iOS development provides your users with a better app experience. Because native applications are written with a single platform in mind, there is no need to compromise on a user interface to work well on both platforms. Remember that when it comes to iOS mobile app development, certain platform-specific features that may affect the UX, such as widgets or app clips, are easier and faster to develop. Also, remember that an application's smooth and fast performance improves the user experience.
In-house transfer options
If you intend to bring the project in-house in the future, iOS development is a good option. Finding skilled cross-platform developers may be more difficult, whereas assembling a team of iOS developers should be simple.
Dependability and support
It should be noted that Swift languages are more mature than other cross-platform languages. It means they provide a much higher level of dependability in terms of community support, development resources, and stability with the language itself due to Apple's official support.
Wama Technology has a team of both experienced and inexperienced mobile app developers including android app developers. Every year, the exceptionally talented team works on new and old projects that must be integrated with the newly released edition. Additionally, commits to developing iOS projects properly and authentically to deliver the best applications to our audience and clients using Scrum methodology.
Industries we serve:
What is the secret to our success?
Business Intelligence
We offer deep business expertise and consulting based on decades of experience working with some of the world's most recognizable brands.
Delivering Results
Being a leading mobile app development company, we have delivered over 2000 iOS apps, mobility solutions, and digital transformation platforms to millions of users.
Unbeatable Team
Our team of digitally native and passionate designers, programmers, and business analysts will deliver solutions that are out of this world.
Experience spanning several decades
We are industry leaders in iOS mobile application development, with over ten years of hard-core experience in mobile solutions, digital platforms, and IoT innovations.
Project Evaluation
Our business analysts will decode your audience's needs and comprehend your company's goals.
Prototypes and wireframes
We will create wireframes and prototypes based on the exact specifications to define the user journey.
App Architecture
Once the structure has been approved, our team will begin work on the application architecture and database design.
App Development
We will create an iOS app for your company based on Apple's best practices for security and functionality.
Quality assurance and testing
We use rigorous testing and QA to eliminate bugs and illogical UI elements and to ensure a smooth user journey.
Support and deployment
We will set up the iOS app and make it available to your users. We also offer post-launch support based on your requirements.
Have you got a new project in your mind? Hire iOS developer at Wama Technology
Frequently Asked Questions
What is iOS development?
iOS application development creates software for Apple's iPhone, iPad, and iPod Touch devices. The software is coded in Swift or Objective-C and then distributed to the App Store for users to download.
How much would it cost to create an iOs app?
The cost of an app is determined by various factors such as functionality, platform, and so on. Your budget for your app can range from $3k to $50k+. We've created simple iPhone apps for as little as $3-8k, and complex mobile apps for as much as $30-50k+ are also in our portfolio. Let's go over all the details during the meeting so that we can provide the right quotes for developing your idea into a finished product.
How much time does the iOS app development take?
It depends on a variety of factors. That is why contacting us is the best solution, and we will deliver product documentation that includes written-out development time. 
iPhone app development
company in Atlanta & Mumbai.
Grant Your Business with
Our iPhone App Development Solutions
iOS / iPhone Apps Development Services
Wama Technology is one of the most admired mobile app development companies. Our dedicated team of iPhone app developers got profound technical experience in iOS app development domain and allows us to facilitate our clients with seamless communication and maximum ROI. In our iPhone app development services in  Mumbai Atlanta & Georgia, we design, develop, and launch iPhone apps that supply strong value at every step of the iPhone application development life cycle. Wama Technology, a strong mobile application development company lives up to the mark of clients with 100% transparency in work.
Benefits for your business
Tell us a little bit about your app idea to get a custom quote,
and hire best mobile app developers today.

GEO Location-Based Mobile Apps

Apps for Travel and Tourism Industry


Healthcare & Fitness Mobile Apps
Our actions on your project
From raw ideas to development and deploying it in the Google Play Store, our team will handle the entire development life cycle of the Android app development services. The end-to-end cycle of our Android application development:
1. Review on Requirements:
2. Structuring and Designing:
In wama we do all that we can to assure even process while working on every project, and make
sure the cooperation is satisfying for both client and us. Check out our portfolio to see how
we've helped our clients!
Let's get start to convert your idea in reality
Words From Our Happy Clients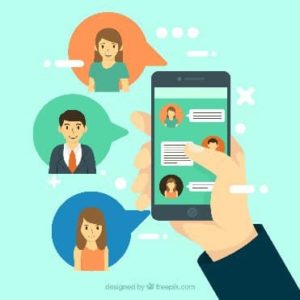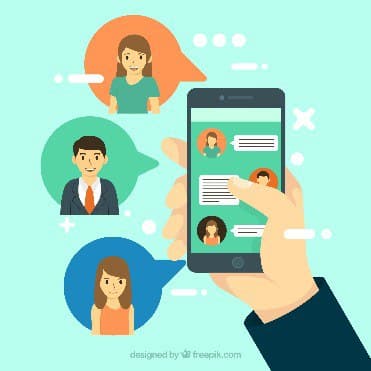 iPhone App Development Insights 2021 According to the report, approx. 39.5 thousand iOS apps were distributed each month in the Apple App Store. Apple's App…
Read More »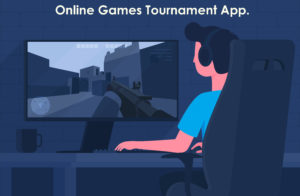 Have your Online Battleground game tournaments on the Mobile app. In recent years games like Fortnite, PUBG Mobile & Battlelands Royale have become a huge…
Read More »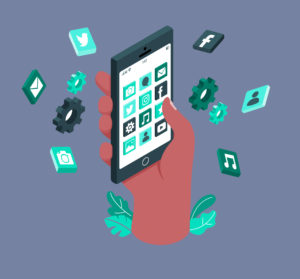 "An Eye-Opening Guide to Ios App Development" OS is Apple's mobile OS that runs on an iPhone, iPad, iPod Touch hardware. Apple provides tools and…
Read More »