Website & Mobile App Designing
in USA & India
Simple-to-use and user-friendly design is the key to any digital product. When a mobile or web UI/UX is easy to understand, product adoption is much smoother for new users. Wama Technology being one among the best mobile app development company, we work hard to create stunning functional B2B apps with improved usability. As one of the best UI/UX design agencies, we find solutions that are unique and cater to the specific requirements of the clients. This is achieved by creating user interfaces that are clean, intuitive, expandable and friendly. Our top UI/UX developers are leaders in solving complex business challenges while giving users simple and memorable experiences. Our experienced and collaborative team creates experiences that will delight your customers through innovative user experiences and interfaces.
Easily accessible is the key aspect of your mobile application, service available in the USA and Washington. We can build an application that is effective, work-oriented and result-focus so that the audience can attain their objectives with the least time and effort.
We are cost-effective. Our in-depth knowledge of the development method allows us to design apps that are very practical so you can elude re-works which can be very costly. So what are you waiting for? If you are also looking for UI/UX designers, well, you are the right place. Visit us today to get a UI/UX service!
With our creative UI/UX design, you can win your clients' hearts in a few minutes. Your user will feel more empowered and at ease while using your mobile application.
Many of our clients have asked Frequent UI/UX Questions & Answers
Why it is important to have an excellent UI/UX design?
Generally speaking, the first impression is lasting. When a user accesses a mobile app, the first thing they see is the User Interface or UI. People also tend to quickly scroll down the screen; making it essential to have a perfect UI that will help users operate the app with ease and speed. Doing so goes a long way in increasing the brand value of the app.
User Experience cannot be designed why?

We all talk about User experience, UX trends depend on the context of the product being used, and accordingly, it shapes a user's expectations. UX trends depend not only on the product but on the user and the situation in which they use the product, as users are different hence UX cannot be designed. We recommend gather the feedback and update the next version.
Do you provide Mobile App Graphic design and illustrations?
Every client has their kind of requirements, based on the type of requirement we can either adapt your graphic designs or we can produce them as per your taste and inputs, as we have one of the best graphic designers team who can design your concept to perfection.
Is it essential to have Mobile UI/UX to engage User to increase your Brand Value?
If you have a great app idea, why wouldn't you want to make it easily accessible on mobile devices? Mobile devices are gaining popularity in the business world at an alarming rate of speed for a variety of purposes. A mobile UI/UX is essential if you have aspirations of increasing your brand value.
How many app design iterations will be there?

Upon the confirmation of the project from the client, the Project Manager will send design requirement document, that needs to be filled and sent back to us, based on the requirement of UI/UX our excellent designers will create 2 to 3 samples of Icon and loading screen which will be sent for you for approval, after 2-3 revisions of the designs, we finalize with a design. Once the finalization of the design is done, we send to design remaining screen to complete the full application of UI
How do you protect our ideas? Do you sign NDA (Non Disclosure Agreement)?
Being a very professional company, we adhere to rules and regulations and understand the importance of our client, hence to put our client in comfort zone and on their request we are ready to sign a Non-disclosure Agreement (NDA).
What is the Different Between UI/UX desing
UI Design refers to User Interface Design while UX Design is cited to the term User Experience Design. Both components are crucial to a product and work closely together. But despite their professional connection, the roles themselves are quite different, referring to very different parts of the process and the design discipline. Where UI Design is closer to what we refer to as graphic design and UX Design is a more analytical and technical field, though the responsibilities are somewhat more complex.
At Wama Technology we follow the process of Design-Led Engineering. We have skilled user interface designers who can tackle your mobile interface, dashboard, and applications for Android, iOS, tvOS and the web too. They use Adobe Photoshop, Balsamic, or Sketch; UI/UX designers develop visual elements, create wireframes and prototypes, work on animations between screens, and test the design for perfect functionality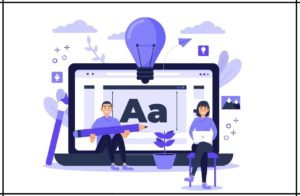 Importance Of Having Beautiful And Modern Website. Your website is your online home on the internet, it is best the place that serves as the…
Read More »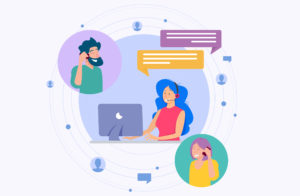 CRM system is known as an 'Opportunity of Business Growth'. Customer Relationship Management is essential and the most efficient factor in maintaining and creating relationships…
Read More »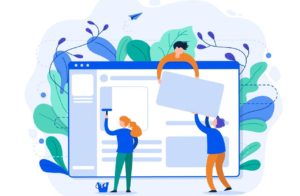 Continuous integration blog for website Continuous integration & Continuous delivery in web app development is key for every organization From client business information management to…
Read More »