Best Google Cloud Platform
Services in USA & India.
We combine our expertise in infrastructure, analytics and DevSecOps with GCP's leading products to create magic. Our automated cloud solutions are tailored to fit your industry and key workloads.
As Google gains a foothold in the enterprise market, many IT admins and developers need to keep up with, and successfully implement, a diverse array of Google Cloud Platform services and tools.
With our expertise in Cloud Services, Wama Technology helps clients gain the most from high-performing cloud environments. Wama Technology Google Cloud Services in Atlanta & Mumbai allows businesses and large enterprises to experience enhanced security and faster performance in applications and tools as well as planned infrastructure.
Our team creates a flexible and agile environment using Google cloud to meet business needs such as streamlined processes and high-performance software faster and more efficiently. Right from release management, continuous deployment to performance optimization, we use the latest Cloud Services techniques for optimum performance. Our Amazon cloud services span the application life cycle from customer-facing to enterprise-level products.
Google Cloud Platform gives you choices for hosting and computing with Virtual machines working in Google's global data centers and load-balanced cloud computing. Use an administered application platform to build your applications without managing any infrastructure. Leverage container technologies to gain flexibility. Build your own cloud-based infrastructure according to your needs with our Google cloud services in India.
Diverse application and volume of work require different storage and database solution, Google Cloud Platform assists all your storage including object storage at different price points as well as managed MySQL and worldwide-scalable NoSQL databases. Google Cloud Platform's archival storage provides industry-leading pricing with the performance of disc
An integrated, serverless Big Data platform for data-driven applications is provided by GCP. Google Cloud Platform offers a unified end to end Big Data solution, that lets you capture, process, store and analyze your data within a single platform. With Google Cloud Platform you can blend cloud-native services with open source tools as needed, both in batch and stream mode
Google cloud Backup offers a way to restore your Cloud SQL instance to recover lost data or recover from a problem with your instance. You should enable automated backups for any instance that contains data that you need to protect from loss or damage.
Google Cloud Platform'sgreat quality private network connects your regional locations to more than 100 global network points of presence close to your customers. Google Cloud Platform also uses latest software-defined networking and distributed systems technologies to host and deliver Google Cloud services in India.
GCP Cloud AI offers different types of powerful machine learning (ML) services. You can select APIs that offer pre-trained models optimized for specific applications, or build and train your own large-scale, sophisticated models using a managed Tensor-Flow framework.
Frequently Asked Questions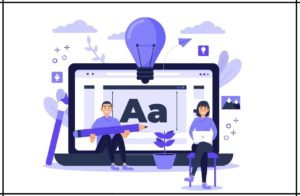 Importance Of Having Beautiful And Modern Website. Your website is your online home on the internet, it is best the place that serves as the…
Read More »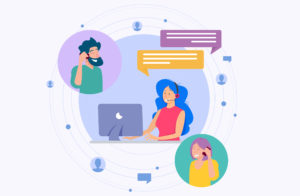 CRM system is known as an 'Opportunity of Business Growth'. Customer Relationship Management is essential and the most efficient factor in maintaining and creating relationships…
Read More »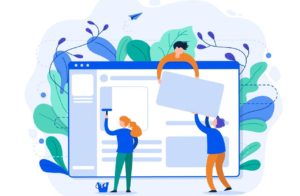 Continuous integration blog for website Continuous integration & Continuous delivery in web app development is key for every organization From client business information management to…
Read More »