Website Prototyping
Services in USA & India
Web application prototyping at Wama Technology enable you to analyze the structure
 of the website and how it will actually look and perform under various scenarios.
What is website prototyping
In today's world, websites are much more than an online identity of an organization over the web and thus great precision is required for developing the website if you want to take optimum benefits from these. Website Wireframe design and prototyping are among the best ways which can be leveraged for laying the right foundation for the web solution
A website prototype is typically the layout of a web page that displays which interface elements will become part of the key pages on the website. With the primary aim to provide a visual understanding of a web page during the early stages of the project, it ensures that stakeholders' and clients' opinions and specifications are properly implemented right in the initial phases to avoid issues later.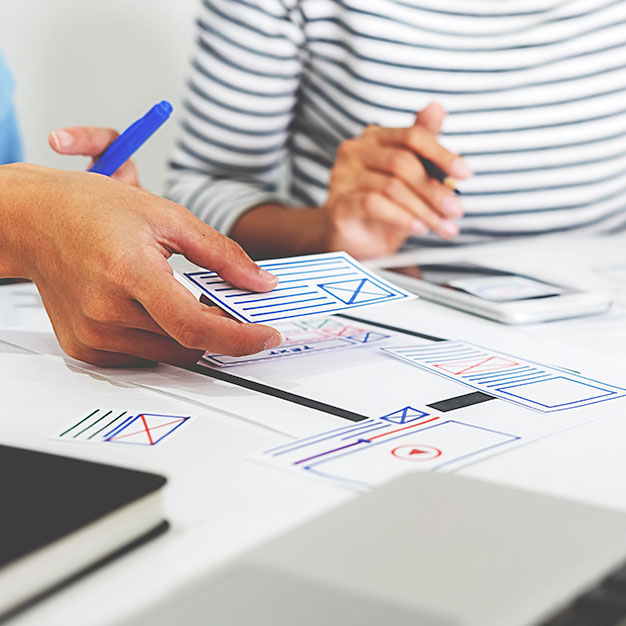 Web application prototyping has become a very important part of the web development process. With the Lean Startup movement, a lot of startups are developing websites that take the iterative approach – and navigational prototype or semi-functional prototypes provide a very good start without spending a lot of cash on full-fledged development.
Web application prototyping at Wama Technology enables you to analyze the structure of the website and how it will look and perform under various scenarios.
Different between Prototyping & Wireframe
A wireframe is not the same as a prototype but even seasoned design professionals can sometimes get the two terms mixed up.
It's time to set things straight once and for all, since (semantics aside) the difference between a wireframe and a prototype is actually quite substantial.
A Wireframe, a low-fidelity way to present a product, can efficiently outline structures and layouts. A wireframe is the basic and visual representation of the design. Your wireframe design doesn't need to focus too much on minutiae, but must express design ideas and should not miss any important parts. A wireframe is like a channel that helps team member understand their projects better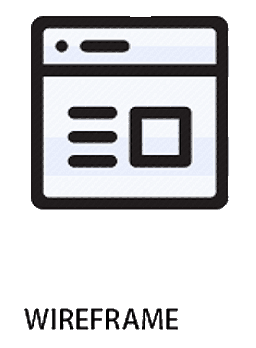 The prototype is already very close to the finished product. Here, processes can be simulated and user interaction can be tested. A prototype looks very similar to the finished product. Early prototyping can save a lot of development costs and time so that the work of back-end product architecture will not be in vain because of unreasonable user interface design. A prototype is an excellent tool to obtain user feedback and to test the product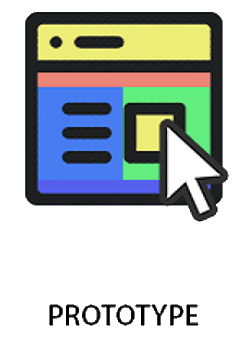 website prototyping process
Our Web application prototyping Services
Wama Technology is a pool of skilled, talented and experienced web and mobile developers to convert your ideas cost-effectively. Our dedicated developers are experts in providing end to end solutions to various startups and enterprises. Below are the benefits that you can cherish by hiring dedicated developers of Wama Technology are
Advantages of website prototyping:
Let's get start to convert your idea in reality