Enterprise Mobility Management Development & Solutions in USA & India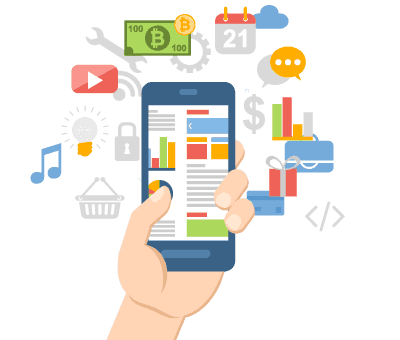 What is Enterprise Mobility Solution
Enterprise Mobility Management (EMM) is a combination of four different facets of management namely Mobile Device Management (MDM), Mobile Content Management (MCM), Mobile Identity Management (MIM). EMM automates the process of securing corporate data as well as the devices while making the device usage ready, letting IT administrators focus on more impact-full tasks.
Wama Technology, a well known mobile app development company delivers engaging, easy-to-use mobile solutions. Our expertise in mobile device management and Platform Services and various Enterprise mobility Solutions help our clients leverage the primary advantage of a cutting edge Mobility ecosystem. Our mobility services can help you maintain a mobile enterprise presence that increases your organization's growth. Our Mobility solutions bring together content, technology, and device expertise to ensure an enhanced digital experience to the end-users.
Enterprise Mobility Solutions We Serve
Harness the power of mobility in your organization using the Mobile Device Manager Plus, our enterprise mobility management (EMM) solution. Improve employee productivity without compromising on enterprise security with an easy-to-use endpoint management solution developed with user demands and IT security in mind.
Do you want to manage your enterprise business on the go and fasten the decision-making process?  
Get in touch with our experts, who will understand your business, analyze the process and suggest the best solution.
Benefits of Enterprise Mobility Solution
How Important is Enterprise Mobility Management?
According to a recent survey, four-hundredth of companies surveyed square measure performing on rising their quality strategy for individual productivity gains, team collaboration, and increase client engagement. to increase the advantages of business quality to customers, seventy-one of the businesses moving towards business quality square measure developing and deploying client-facing apps centered on rising customer expertise.
But simply however massive of a profit will these corporations expect to achieve? The survey disclosed that customers United Nations agency execute business quality plans have a mean a hundred and fiftieth come back on investments (ROI). In the end, the business advantages of Associate in Nursing enterprise quality management resolution stretch right across the corporate – together with reductions in each IT operational employee's time and total management prices, redoubled employee productivity, and also the ability to bring new revenue streams on-line a lot of quickly. In doing, therefore, the business may gain a competitive advantage against people who lag on the change to quality. transfer our whitepaper outlining the hidden prices of managing mobility to facilitate the transition.
Let's get start to convert your idea in reality