Best Picture Translator Apps Developed
Language is beautiful because it allows you to communicate with people worldwide and learn about their unique customs and traditions. Therefore, translation applications are crucial in the modern era, whether going to a distant nation or trying to talk to someone who doesn't speak your language. Fortunately, Android and iOS smartphones have access to many excellent translation apps.
Check the list and pick the best Translator Apps that best suits your needs and preferences. To your success in translation!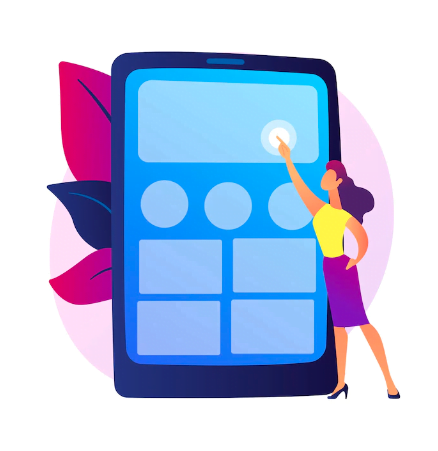 The Top Android and iOS Translator Apps
It's natural for a person to feel overwhelmed when there are so many things to consider. Some may have a lot of helpful extras, while others are simple to use. Some may feature more eye-catching visuals, while others may improve user-friendliness. It can be challenging to zero in on the one app development that will fulfil your demands.
These tools are fun and easy to use, making communication and translation a breeze. In that case, why delay any longer? Check out our directory to locate the most suitable translation programme.
Day Translations is one of the top translation applications for Android and iOS, thanks to its extensive feature set and user-friendly UI. You can have natural conversations with app users on the other side of the world thanks to real-time translation services.
Features of Day Translations
It's a free translation app, but you can pay extra for human translations.

This best free iPhone translation app can be used for personal and professional translation needs.

It offers a range of capabilities, including text and audio translation, a dictionary, and a phrasebook
Microsoft Translator Apps is a flexible programme that provides practical and accurate real-time translations, making it one of the top translation apps for Android and iOS smartphones. The programme has many other capabilities, such as offline translations, text-to-speech support for many languages, and more.
Features of Microsoft Translator
It includes multilingual text translations

Text-to-speech translation is available in 21 languages.

Can translate camera and image
The Google Interpret app is one of the best offline translators available for Android and iOS. It has a host of handy features that simplify translating spoken dialogue. This programme makes it easy to communicate with others, whether you need to translate written material or hold a conversation.
Features of Google Translate
More than a hundred languages can be translated without an internet connection.

It lets people translate text and spoken words into other languages.

Users can use the app to have real-time chats with others
SayHi is a famous translation app that works on both Android and iOS. For all your translation needs, this software provides a straightforward answer. Communication with someone who speaks a different language can be facilitated with the help of this app, which translates both spoken and written language.
Features of SayHi
App-to-app translation and copying of translations

It can be used offline and is available in over 90 languages.

Male and female voices and the option to slow down speech speed for translation
A complex translation app for Android and iOS, iTranslate is a robust and comprehensive tool that allows you to translate text, have conversations, use photos, and more. Voice-to-voice translations with offline support, alternative translations, transliteration, translation sharing, and translation history keeping are just a few of the capabilities available in this software.
Features of iTranslate
It can tell what language a text is written in and let you translate it into the language you want.

Camera translation (only available for the premium version)

It can be used without a network
A translation app on your person is a must if you travel throughout the APAC area. Papago is a tool that provides instant translations between English and several other languages. This app is helpful because of its ability to translate handwriting and photographs.
Features of Naver Papago Translate
It helps with translating images.

Comes with a dictionary and phrasebook

Papago Kids traits that are helpful for learning a new language
Linguee is an excellent tool for instantaneously translating text, phrases, and conversations. The programme supports over a hundred languages, and its high-quality translations and user-friendly layout make it a breeze to select the appropriate one.
Features of Linguee
Search for predicted translations

Created with the aid of lexicographers

Includes pronunciation guides that professional recorded
Text Grabber is an excellent tool if you frequently need to insert text into images or other documents. The programme does more than translate photos to text; it can also translate documents and back and forth across hundreds of languages and dialects.
Features of Text Grabber
Using advanced OCR technology, photos can be turned into text right away

Support for several languages and automatic translation in both directions

Easy-to-use search tools
Twelve languages are available in the app's free version. To receive even more help, you can switch to the premium plan. As soon as you download the app, you can access audio pronunciations, auto suggestions, and offline functions. Used with a single word rather than a sentence, it can be an ideal technique for someone fluent in the local language.
Features of Dict. cc
Direct access to audio pronunciations, auto recommendations, and offline functions.

The best use case is the translation of rare or endangered languages.

Perfect for single-word translations
DeepL Translate is an AI-powered translation tool that can translate text, voice, images, and files between numerous languages and identify the language used in a sentence. It cracks with a great degree of precision and accuracy. In addition, it supports verbal and written translation between 29 different languages.
Features of DeepL Translate
A powerful AI tool that can quickly and accurately translate text, images, and files

Comes with support for typing and speaking translations in 29 languages

Very accurate translation, with a level of accuracy that no other translation app can match.
Conclusion
You can get excellent, complete, and free translation apps for Android and iOS. If you are looking for the top translation applications, look no further. With this newfound clarity, picking a translation app should be a breeze. Wama Technology should be contacted if Mobile app development is desired. In both India and the United States, they are the go-to company for creating mobile applications.