12 Best Car Pooling and Ride-Sharing Apps
Since the proliferation of taxi booking app development companies, people's daily commutes, and travel habits have shifted significantly. As smartphone penetration rises, new ride-sharing and carpooling apps are revolutionizing the taxi industry. Sharing rides is becoming increasingly popular as a means of transportation because of its positive impact on the environment.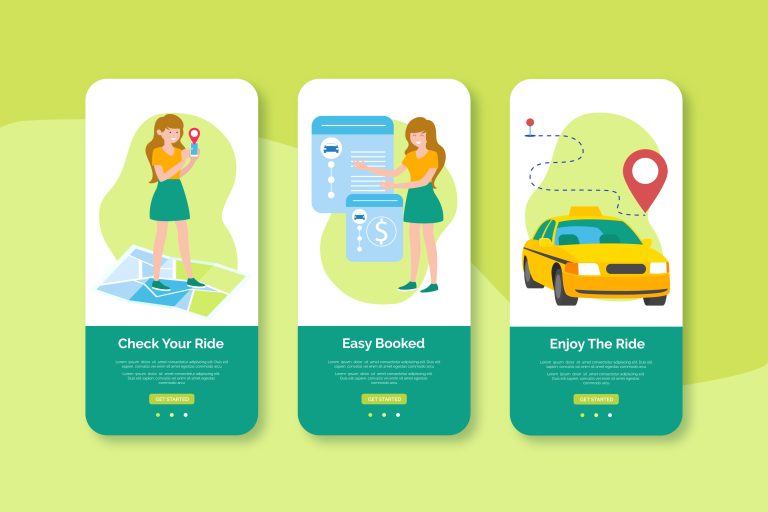 A Compendium of the 2022's Top Ride sharing Applications
Here is the cheapest ride share apps as of late are BlaBlaCar, BlaBlaCarpool, and bus service. BlaBlaCar is a fantastic service that helps its users save money while also addressing the growing traffic problems and high gas prices. The new ride sharing app connects users with others who are doing similar routes so that they can share transportation costs.
Uber is one of the most popular and convenient ridesharing and carpooling apps available at all times. Uber's success and widespread use have led to the company's expansion into more than 72 countries and 10,000+ cities.
Uber is a popular carpooling software because it is straightforward to use. Launch the app, Local Initiatives Support Corporation enter your destination, and it will automatically find the driver closest to you based on your current position. When a driver is found, you will be notified of their contact information and given real-time updates on where they are.
Lyft is the second most popular ride sharing app based on the number of passengers it transports. Lyft, one of the most widely used ride sharing apps in the United States, is available in more than 300 different cities around the country. Cities like Ottawa and Toronto, Canada, show that this ride sharing app is a global player. The company has recently purchased PBSC Urban Solutions, the industry standard in bike-sharing.
The Israeli cab app Gett was formerly known as GetTaxi. Gett is one of the most user-friendly new ride sharing apps. This ride sharing service is available for short and long routes in over a hundred European cities, such as London, Moscow, and Tel Aviv. However, in the US, it only serves New York City through its partner company, Juno. Gett's success among regular commuters has made it the ride-hailing service with the largest user base, putting it in direct competition with Uber and Lyft.
Curb is an alternative to Uber that is both affordable and reliable because it does not charge riders extra during peak times. Verifone Systems, an infrastructure provider for accepting and processing electronic payments and supplementary services, has purchased Curb.
To top it all off, the fare may be tracked in real-time while providing entertainment on a monitor in the passenger's rear seat. The traveller can use it to find and make reservations at neighbouring restaurants. This is a great long-distance rideshare app because of its unique function.  
The ridesharing company's initial focus was on providing service to and from airports, but it has expanded to other parts of town. The Wingz network presently covers over 16 major cities and 22 airports.
Even better, the ridesharing service Wingz does not apply any hidden fees, and passengers may schedule rides from the airport up to two months in advance.
In addition, the rider can select their driver from a pool of available professionals. The company has promised future fare reductions to make their service cheaper than a cab.

Daniel Ramot, a Stanford neuroscience PhD and co-founder of one of the most successful rideshare applications, Via, implemented a "logistics engine" to maximise the utilisation of vehicles travelling to high-demand areas. Not all parts of town are accessible via the rideshare app, which limits its usefulness for both long- and short-distance trips. It follows predetermined routes, and when a passenger requests a drop, the app will use proximity to the requested place to determine the best possible drop-off point.
Boston is the birthplace of Bridj, an on-demand public transportation app. Curiously, the heads of the transportation departments in Chicago and Washington, DC, came up with the idea for this rideshare app.
Bridj runs a fleet of 14-seat luxury shuttles equipped with Wi-Fi and leather chairs to differentiate itself from the competition. Luxury vehicles have nothing on the Bridj buses, which offer first-rate amenities at the same level.
Consumers can use Cabify to get around town, book private rides, and transport their belongings within the city, making it one of the most popular ride-sharing apps. Regarding mobility and transportation, there is no better app than Cabify. The software can now be downloaded in many countries the other 90 currently available locations. Customers can learn more about the many service options in each area on the company's main website.
It's elementary to use the app, as all you have to do is schedule a taxi pick-up at your desired location. After deciding on a mode of transportation, you can confirm the reservation.
As one of the newest additions to the elite group of ridesharing applications that has succeeded because of the calibre of its drivers, Heetch is an excellent option for passengers. To ensure the highest quality of service, Heetch claims to offer their drivers the highest wages in the industry. In several nations, it operates as a LVC, taxi, VTC, or moto-taxi service.
If you still need to decide which ridesharing app to use, consider the following. Amazingly, the Heetch is ideal, as it allows you to go at a minimal cost by avoiding high fees.
Scoop is a fantastic ridesharing app developed with the busy office worker in mind. The software has many excellent features, but the carpooling option is the best. Door-to-door carpooling is a secure, dependable, and time-saving option for getting to and from work, and it's easy to set up for your staff. And to guarantee that it stays bug-free and fast, the developers of this programme carry out regular maintenance.
Flywheel is one of the most well-known taxi app alternatives in the United States. With just one tap, customers can request a ride, track its progress, and receive alerts when it arrives. And if consumers want, they may use their phones to make payments automatically. The app's modern, hassle-free user interface also meets users' needs.
Conclusion
In conclusion, it is seen that most of the big, leading businesses are coming into this lucrative business due to the growth of technology, and some of the most well-known examples are uber and ola. The above taxi applications are constantly innovating and striving to outdo one another. In addition, Wama Technology is a leading white label taxi booking app solution provider in India and the United States. The expert mobile app developers on both the native and hybrid fronts can create top-notch apps for any platform imaginable, including Android, iOS, and Flutter. They can help you in any situation.