Can You Make Money with an App?
The mobile app industry is expanding at an astounding rate. This massive economic sector shows no signs of slowing down its growth rate. The number of developers and the kind of apps available is rising rapidly. Profits from mobile app development are undeniably staggering. As a result, many entrepreneurs and business owners are considering creating mobile apps to capitalize on the growing app economy. When it comes to making money, can mobile apps be relied upon? Let's sort this out as a group.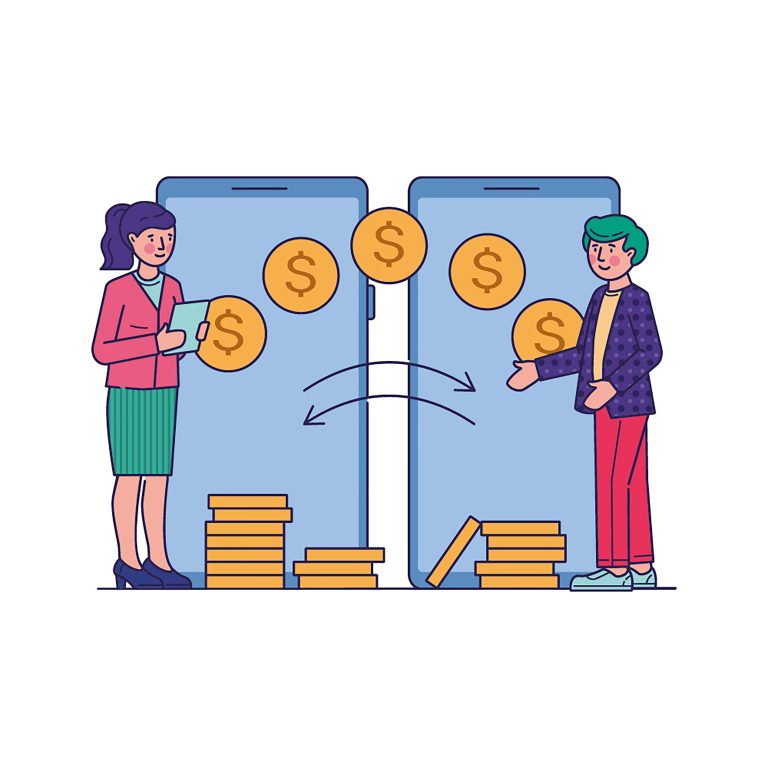 Successful App Monetization Strategies to Make Money
After considering and evaluating the efficacy of all of the monetization above strategies, we can identify three that are universally applicable to any app. It is often best to use multiple approaches simultaneously. And now, without further ado, here are some of our top's picks for you to enjoy.
A subscription model is the simplest monetization method if you've built an app. Every customer who has ever bought it will be billed annually or monthly. This kind of monetization is by far the most popular, and, according to the data, it allows app owners to earn 50% more money per use than any other method. It's a fantastic opportunity from a financial standpoint but a challenging one from the developer's point of view. To keep your subscribers around for the long haul, you'll need to provide them with ever more valuable content, features, etc. This means you'll have to keep making improvements and releasing new versions of the software, and maybe even hire a team of creative types to help you do it.
Developing an app that supports in-app purchases is a viable strategy for expanding an existing enterprise or starting a new one from scratch. You may be aware that many apps now let users purchase virtual goods that may be utilized exclusively within the app. To others, this strategy may appear juvenile. However, the reality is that it is effective.
Many game apps have been successfully making money with this model for years. Some language learning platforms even used this method to make money. Imagine a language-learning software in which you earn virtual currency for completing levels and tasks, which can then be used to purchase in-app content. It's a fun way to make money, thanks to the gaming element.
To succeed with this method, you need to take the time to learn about your target market so that you can provide them with adverts tailored to their interests. It's not easy, but the results are well worth investing time and energy in.
Furthermore, you may gain advertising revenue by collaborating with similar apps or companies. You can negotiate a CPC or CPM rate for advertising on their site or ask to have your app featured there. Even better, you can force users to watch commercials within your app. And a small fee can be asked for in exchange for the ad's removal. Remember, though, that this is a risky move that could cause you to lose some of your consumers.
How can you choose which app monetization strategy will yield the best results?
As you can see from the previous post, even free apps may be marketed to make you money by utilizing various monetization tactics. However, achieving financial success with your app depends on implementing several different monetization tactics. Here, we'll show you the ropes.
What Is Your App's Essential Business Purpose?
Thinking about the problem your app is seeking to address and the audience it will serve might help you determine the best monetization approach. For instance, say you're developing a tool to facilitate language learning. Is it a good idea to include advertisements in such an app? Not likely at all.
Why? Users don't want to be distracted by advertisements when they're trying to focus on learning a new language. So, what other options do you have? Simply put, you need a method of making money off your app that does not feel out of place with the app's primary function. In-app purchases that provide users with language learning toolkits or audio lessons would be a great addition to a language learning app.
Narrow your intended audience and direct them to your chosen monetization strategies using funnels.
It's not enough to increase app downloads; instead, you must prioritize getting quality users to download your app. For this, it's best to return to your app's original business goals. In this case, following the preceding section's example, immigrants are the most likely to use language learning software.
People who move to a new country for many reasons are considered immigrants. To succeed in their new environment, they must do everything they can to blend in, and mastering the local language is an essential part of this. Once you've figured out your ideal customer and who else might be interested in your software, you can go on to the next step: designing a sales funnel to turn that interest into actual money.
Some evidence suggests that game-like elements in a language learning software can help students retain what they've learned. The term "gamification" refers to the practice of turning mundane tasks into fun little challenges, such as making fill-in-the-blanks for finishing sentences.
With enough practice, the user will be motivated to use the more advanced elements of the language learning software, such as audio lessons, to fulfill the challenges. In this method, you can convert your site visitors into paying customers by outlining specific paths they should take within the app.
Conclusion
Making profitable apps is still a viable business strategy in the year 2020. Smartphones and the internet have become indispensable. With the arrival of 5G, apps will be permanently integrated into our everyday routines. Entrepreneurs and small business owners will need to make more significant efforts to attract customers as the market becomes increasingly competitive. The longer a user spends within the app, the more probable he is to create an in-app purchase. Developers have the responsibility of assisting you in making the most user-friendly and compelling app possible. Developers must put in more effort to keep users subscribed for more than a year because the significant app shops have lowered their prices for longer subscriptions.
If you want to learn more about how we can assist your company in reaching its goals, don't hesitate to contact Wama Technology.