Flutter App Development Company in Miami Florida , New Jersey, Austin , Seattle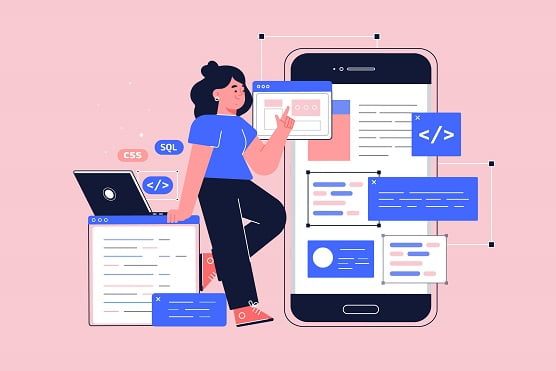 Flutter is an open-source development platform that allows for the rapid and easy development of cross-platform mobile apps. Without having to write code for each app separately, you can quickly create elevated native code collected apps for iOS and Android. It is one of the best ways to create apps for both Android and iOS without having written a separate codebase for each framework. The smartphone versions of these apps work as true native apps on Apple and Android devices and are gathered for each platform prior to publishing. They do not even require a browser or an executable module. It is also possible to build web apps for web pages as well as native initiatives for Windows, Linux, and macOS using the same codebase.
Wama Technology, the top-rated mobile app development company, offers next-generation mobile app development services based on Google's Flutter framework. Hire our flutter app developers to create highly scalable and immersive apps that work across all portals.We create best-in-class flutter apps that allow your business to operate at a higher capacity and a lower cost. Businesses, on the other hand, can perform well and achieve higher productivity with minimal effort. The use of an app developed by our developers eliminates the need to hire separate programmers for native platforms. Apps created with the Flutter SDK package are highly optimized for native-style platforms and API integration.Hire flutter app developers to get a top-notch app that is natively compiled for mobile, web, and desktop.
Wama Technology seen on different rating provider companies.
Why Wama Technology for Flutter App Development Services?
Flutter is a mobile development kit that has grown in popularity over the years due to the increasing popularity and emergence of new app development software. It would include all the functionalities from cross-platform and core development frameworks to assist you in developing reliable apps in the smallest period. Wama Technology, a leading Flutter app development company, helps to meet business needs and create applications that will best suit their goals and objectives. Some Advantages of Flutter App Development 
It enables users to easily share their outcomes and connect documentary evidence from open developer forums.
It excludes the need for extra intermediate step code delegates to interface directly with the machine code, eliminating interpretation issues and improving performance.
It saves a lot of time and effort by indicating that the particular edition of that implementation can be used on both the Android and iOS operating systems.
Testing on a variety of systems on a regular basis would necessitate compatibility testing. It enables programmes to run on multiple platforms while using a single code base.
Flutter is distinguished by its provision of a wide variety of widgets that aid and help developers in the development process. They accelerate and shorten the process of developing a simple user interface.
Why Wama Technology for Flutter App Development Services?
Wama Technology is the best flutter app development services company. We develop a tailored flutter mobile app that meets all of your needs and adds value to your business with a team of skilled mobile app developers. One of our many talents is the ability to customize anything you see on the screen, no matter how complex it is.
Get a customizable cross-platform app that runs smoothly. The best SDK for making flutter a feature-rich platform for developing all types of applications is a rich widget framework with many open-source widgets. The only difference between Flutter and the other frameworks is that it produces more smoothly performing apps. Flutter App Development Company creates stunning applications for both iOS/iPhone and Android devices by utilizing the widget box and tools available in Flutter. It is also in charge of lowering development costs and making code writing easier.
Our Flutter app developers take advantage of Flutter's features, such as rich motion APIs, fully prepared and rich ui elements, layered structure, faster loading the data, and platform-independent features, to create highly customized mobile apps for the iOS and Android platforms. As the leading flutter app development company, we believe in delivering our clients with cutting-edge solutions. We do this by leveraging the finished design and functionality with advanced techniques, methodologies, ideas, language, tools, and data analysis terms.
Have an idea? We make an idea into reality with an extensive iOS App.
Get Best Application Development Services Within Your Budget. Hire Mobile Apps Developers.
Let's get start to convert your idea in reality