Flutter App Development Company in Mumbai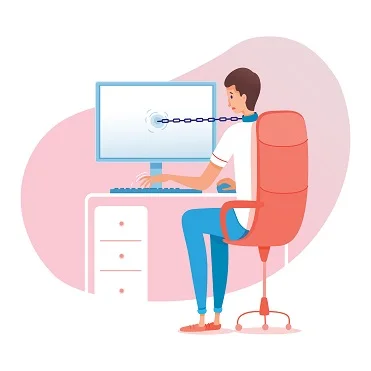 Wama Technology, a leading Flutter development company in Mumbai, includes a plethora of Flutter app development services that have supported customers worldwide in reaching the high point of development. Our remarkably reliable and cutting edge Flutter app developers help businesses and companies design native cross-platform interactions.
Our Flutter mobile app development services are designed to assist you in establishing a multi-platform presence. Our flutter developer can assist you in designing, developing, testing, and launching full-fledged Flutter apps, from determining the best product-market fit to effortlessly deploying your application across multiple platforms.
Wama Technology seen on different rating provider companies.
Android & iOS APP Development
Wama Technology is the most reliable flutter app development company in Mumbai. Using Flutter app development, we guarantee faster delivery of new customized applications and contextual solutions. Our company has a well-experienced, talented veteran team of flutter developers who are well-versed in Dart. We can provide the best technically rich flutter app development services and solutions by combining knowledge with adequate skill. With our flutter developer team's guaranteed quality services, we seamlessly try and convert your dream application into a reality.
Why Flutter App Development?
There are numerous advantages to using Flutter for app development for small and medium companies. Many mobile app development providers clearly recognise it as a famous cross-platform app development approach.
It allows developers to create a single codebase and use it on mobile, Android and iOS and the web, desktop, and other platforms.
It uses Skia Graphics Library, an open-source graphics library that is fast and mature. UI changes codes every time a view changes. As a result, an app that loads quickly and runs smoothly has been developed.
You can easily make changes to your app in real-time, giving you more opportunities to connect with code and fix issues on the go.
Creating a single codebase sooner than two is a clear benefit. Due to a shorter development process, lesser developers, and a simple structure, money will be saved.
Flutter app development is a great replacement for an MVP because the SDK is extensive, simple to learn, and generates higher apps.
Flutter provides a plethora of widgets to aid developers in their build process. It greatly simplifies and expedites the creation of a basic user interface.
Why Wama Technology a Reliable Flutter App Development Company ?
We understand how important it is to have a distinct brand impression that develops your company. We are a flutter app development company that ensures that all of the Material Design & Cupertino components we use in your apps are highly customizable to provide your users with a Native replica application on every platform they use. Every iOS, Android, and web app we build with our Flutter developer is a carbon copy of the brand it represents.
The combination of the feature-rich Flutter SDK and the aesthetically rich design component yields an app with an expressive, flexible UI and robust architecture.
As a result, Wama Technology has become a reliable and exemplary company for flutter app development in Mumbai. Our flutter developer team has experience creating world-class apps. We have made numerous apps that have set new standards.
Have an idea? We make an idea into reality with an extensive iOS App.
Get Best Application Development Services Within Your Budget. Hire Mobile Apps Developers.
Let's get start to convert your idea in reality