Grocery Nest is an online groceries store app. The company primarily delivers groceries goods found in convenience stores and food supplies to its customers. The online order is done through e-commerce website or mobile device. Grocery Nest allow facilitating local food which may reduce the environmental impact of food transport. Small-scale farmers have been embracing digital technologies as a way to direct sell produce and community-supported agriculture and direct sell delivery systems are on the rise during the corona virus pandemic. Grocery Nest have a goal of supporting the production and sale of fresh, organic, locally grown, sustainable foods.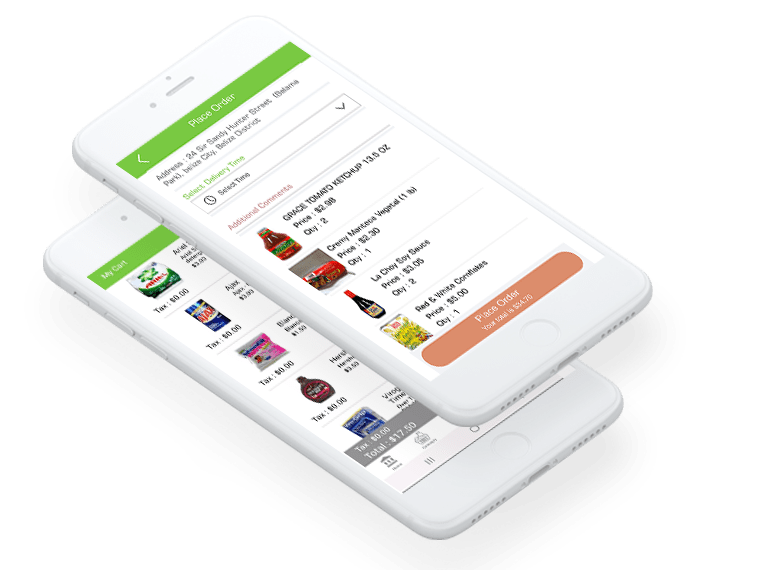 Grocery Nest is an online grocery shopping online app. The main benefit of the app is customers can shop for groceries anywhere and at any time, wherever they are located.  They delivered groceries safely to the customer's doorstep.
Customers can select categories of multiple items at a time. Grocery Nest provides various discounts and offers for the benefit of the customers. Customers can also access multiple payment options according to the customer's needs. From household items to health items and groceries, customers can access this app for all their basic to essential needs. This app helps various customers to save time by online grocery shopping.
Some features of this App
Want to build an app like this?
In wama we do all that we can to assure an even process while working on every project and make
 sure the cooperation is satisfying for both the client and us. Check out our portfolio to see how  
we've helped our clients!