How much does it cost to develop a cash app?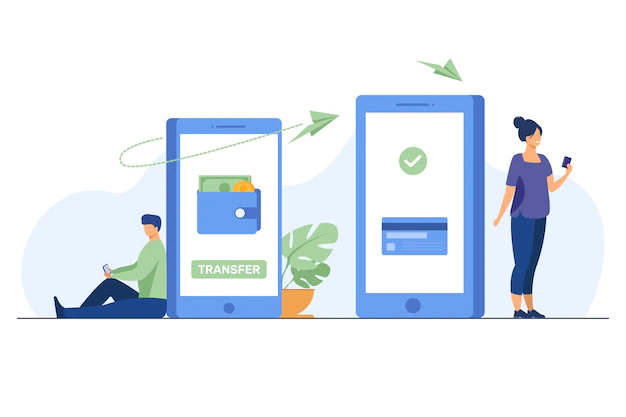 In the era of development and advancements, 2021 has been a page-turner. People have been focusing on establishing business identities since the COVID-19 outbreak. Those who previously handled physical businesses, such as brick and mortar stores, are transitioning to the digital realm.
One thing is certain with the massive digital shift: payment transactions from a diverse range of countries are on the rise. The digital transformation has made it smoother to connect with people worldwide. A newly established brand in a small country can connect with identities from all over the world. Today, we'll look at one such application propelling the payment ecosystem forward – Cash App. 
We will investigate the various aspects of determining the cost of the Cash app as well as the features of the Cash app that make it the next revolutionary product in the Fintech domain. Let's look at how to create an app like Cash App and how much time and money it will take.
What are the must-have features for a cash app?
When developing a P2P payment app, there are several features to consider. However, when we look at the list of must-have MVP features, we find that it is fairly concise and of absolute necessity.
Authentication with multiple factors
Cash app, like all Fintech applications, prioritizes security in the fintech mobile app development process. As a result, you should allow app users to log in via email, SMS OTP, and biometric authentication.
Accounts of various types
Cash is one of the few P2P payment applications that have the potential to benefit both businesses and individuals. It includes feature sets and profiles tailored to both the acquisition rate (in your fintech app) and user segments, which is an excellent way to increase user retention.
Money transfers between individuals
It is the essence of developing P2P payment-based fintech apps. The application should allow users to transfer money in real-time to people in their address book. You should also give users the option of making QR-based or contactless payments.
Connect bank account and credit cards
Fintech app developers allow users to link their cards and bank accounts to the application securely. People can also add multiple cards and bank accounts to the Cash app.
Cash Card
The Cash Card functions similarly to a Visa debit card in that it can be used to pay for services and goods from the Cash App balance in-store and online. Although it is not a must-have feature today, the concept is poised to become the next must-have element of P2P fintech app development services as demand for Apple Cards and Cash Cards grows.
Trading in cryptocurrencies
Cryptocurrency trading, like Cash Card, is quickly becoming a must-have feature for P2P finance app development. New-gen entrepreneurs can now plan to include an in-app wallet feature to make their apps more future-proof.
In-app wallet
You should incorporate the functionality of an in-app wallet to make transactions extremely convenient and real-time. The wallet should also support QR-based payments and the ability to send money to contacts or any bank account.
How much will it cost to create a cash app?
Cash App goes through three major stages of development. There are milestones in place to ensure that the development goes smoothly. Each of these three stages involves several different aspects and processes.
The Pre-Development Phase
This phase includes the techniques and processes listed below.
Research and Strategy Development
The first step is to familiarize yourself with the market. Obtaining industry insights is critical for making your app relevant. You will need a detailed report on the features, aspects, programming languages, interface design, and all of the technical elements required to make this app successful. The cost of obtaining such a comprehensive report is estimated to be between $5,000 and $10,000.
Selecting the Best Resource
The cost range varies depending on region and resource. For example, hiring a freelancer would cost between $35 and $65 per hour, depending on the area. Hiring a professional company, on the other hand, will cost between $$25,000 and $95,000, depending on the region you choose and the type of advancements you want to see in your app.
Before delving into the phases, you must first decide which level of an app you want.
A Simple Banking App Similar to Cash App
If you want to develop a basic version of the Cash App, it will cost between $10,000 and $15,000. This version would have significant limitations. Cash App supports cryptocurrency, multiple platforms, and link sharing; none of these features are available in your app.
A Moderate Banking App Similar to Cash App
The following version is a moderate app with slightly more advanced functionality than the simple version. However, you cannot expect to use cutting-edge technological components or integrate AI. The price would be between $15,000 and $40,000
A Complex Banking App Similar to Cash App
A complex version of the Cash App can expect top-tier features and aspects that offer users a seamless experience. The features would be possible, from payment ink creation to transparency, platform support, and AI integration. The starting price would be $40,000, which could go up to $100,000.
The Development Phase
The development phase begins with frontend development and concludes with backend development.
UI/User Experience Design
This stage entails deciding on the app layout and creating a user experience map. The most important part is to include the following relevant and user-friendly features:
Send and Receive Money- Users can easily send and receive money through the banking app.

Cash Limits- Neither the personal or business accounts have any cash limits.

Fraud Protection- Beneficial fraud protection policies are implemented, making the merchant account safer and the personal account more secure.
Backend Programming
Backend development entails selecting the right platform and language and flawlessly coding to create a seamless version of the app. It necessitates using utilities, resources, tools, and other skilled techniques. The price would be between $20,000 and $40,000.
Post Development Phase
Testing and deployment are part of the post-development phase. It revolves around determining whether or not the app performs properly across all platforms. It focuses on debugging errors before moving on to developing the marketing strategy. App testing costs between $5000 and $15000, depending on your needs.
Final Thoughts 
CashApp makes a $385 million profit, demonstrating the vast opportunity for growth and success. So, if you plan to get a banking app, now is the time. The final cost of your app will always be determined by the functionality you require. Wama Technology has experience developing financial applications and is always available to help you turn your startup idea into a successful business. Contact our team right away to determine the exact cost of your P2P application.