How Much Does It Cost To Develop A Travel App Like Booking.Com?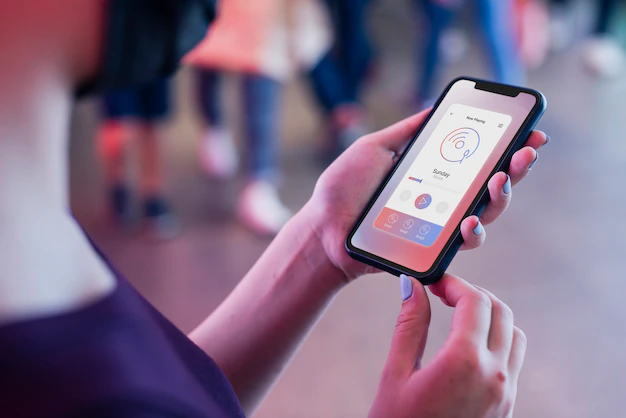 The travel and tourism business has grown steadily year after year and is currently regarded as one of the world's fastest-growing industries. As a result, the subject of how to construct a booking app for the tour and travel sector is now popular among various groups of individuals. Furthermore, the extraordinary expansion of eTravel sectors has been propelled by major firms' success stories like Airbnb and Booking.com. As a result, hospitality experts and numerous start-ups and entrepreneurs began to ponder how to construct travel booking mobile applications for their businesses.
About Booking.Com 
Booking.com links consumers to one-of-a-kind travel experiences all around the world. Bookings Holdings bought the firm in July 2005, and it is now partnered with Active Hotels.com. On February 4, 2011, Booking.com, the finest travel app provider, introduced its Hotel and accommodation mobile app. The firm offers online travel services such as foreign vacation packages and hotel reservations. The firm controls about a quarter of the hotel booking market share. Booking.com purchased Evature Technologies Ltd. as a pioneering venture. Booking.com has apps available for Android, iOS, and Windows Phone.
Booking.com App Highlights
Customers may book hotel rooms with a single click.
Customers may now view their booking details, cancel their reservations, etc.
It allows you to save your credit card information for future hotel bookings.
Payment methods include credit card, debit card, online banking, and integrated My Wallet.
More than 100 million downloads
In 2017, revenue was $12.5 billion.
Unique price model
Booking.com's Extra Services
Appealing 'Book Now' Button Beautiful picture gallery
Integration of Social Media
Safe Payment Options for Real-Time Booking
Currency and Language Preferences
App Cost Determinants such as Booking.com
Travel booking apps, such as Booking.com, fall into the database category and require a strong backend and an appealing interface. The following factors influence the true cost of the Booking.com application.
Selecting the Best App Development Platform: Hotel booking apps and travel booking apps have different development expenses depending on the platform. For example, it is less expensive to design a hotel app for the iOS platform since the iOS app requires only a few devices to be compatible, but this is not the case for Android. Therefore, hotel booking platforms for Android are more expensive than on iOS.
Choosing the Best UI/UX Design: A user-friendly experience and an appealing user interface are necessary to ensure your app's success. Adding visual components, graphics, and other user-friendly interface capabilities, on the other hand, may raise the development cost. A basic yet beautiful design and a data-protected mobile app are necessary for your ticket buying app. These characteristics may increase development expenses, but they may have a greater impact.
Location: Various nations have different hourly rates. For example, an Indian app developer would price $10 to $50 per hour, but an Australian app developer might charge $50 to $200 per hour. The rate variations will undoubtedly impact the cost of app development.
We recommend requesting a free quotation for the basic functionality and features of the travel application development. Before assigning the project, you should also analyze the app development company's profile.
Complexity: Consider the following scenario: you wish to incorporate mobile wallet capability in your trip booking app. You may take numerous online payments and give a better user experience to your customers by implementing a mobile wallet, which might enhance the complexity of the app development process. As a result, the cost of trip booking applications with these complicated capabilities would be greater than that of travel booking apps with basic payment gateway functionalities.
How Much Does Wama Technology Charge For Developing An App Similar To Booking.Com?
If the online trip booking software has an appealing interface and user-friendly features, it can attract many customers. This application might provide a significant return on investment in the long term. It will also assist you in developing your brand's reputation in the worldwide market. Wama Technology, a Top Travel app development firm, is capable of providing the finest solution for any travel industry-related app development.
Wama Technology Uses The Following Technology:
Android Kotlin, Android Java, Objective C, Swift C, and React Native are all used to create mobile apps.
Web development languages include Python, PHP, Node JS, Angular, Dot Net, CSS, JavaScript, and HTML5.
Databases include MongoDB, MySQL, Amazon Aurora, Firebase, DynamoDB, CouchDB, MariaDB, SQLLite, and Oracle.
Artificial Intelligence, Blockchain, Augmented Reality, and Virtual Reality is examples of advanced technologies.
While developing a trip booking software like booking.com ranges from $200,000 to $50000, the cost is determined by various factors, as discussed in this article.
developing a travel app like Booking.com requires careful planning, skilled development, and a reliable mobile app development company. Wama Technology, a trusted mobile app development company, can assist you in creating a high-quality travel app that meets your specific requirements. With their expertise and dedication, Wama Technology ensures a seamless development process and a successful end product. Contact Wama Technology today to embark on your travel app development journey.