How much does it cost to develop an app like Airbnb?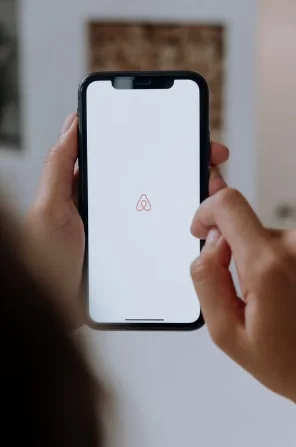 The airline and medical industries are among those that have been significantly impacted by modern technology. Mobile applications assist businesses in reaching a larger target market in order to increase sales and profits by allowing consumers to book and purchase online via mobile platforms. This effect has occurred as a result of the widespread use of mobile apps by global consumers. According to a recent poll, 84 percent of users spend an average of three hours each day utilizing mobile applications with an internet connection. We may now speculate on how the Smartphone is influencing numerous companies. When it comes to the travel and hotel booking sector, individuals used to travel from one location to another for various reasons and events. People had difficulties in reserving hotels and flats prior to their arrival. Users may reserve a hotel or a room at a favored restaurant using mobile app technology before arriving at the location.
Concerning Airbnb
Airbnb is an online marketplace that allows people to hire rooms and hotels for vacation experiences. It was founded in 2008. The firm provides a platform for hotel owners and users to make bookings in one spot. Hotel owners and homeowners can traditionally list their plots. This platform serves as an online broker. Millions of hosts and visitors may sign up for an Airbnb account and from any location to market their homes and hotels. Airbnb's business strategy is straightforward, and it is available in any place. Owners can provide cost information, check-in and check-out times, and other details. Users may use the Airbnb app for lodging and utilize the site to book according to their preferences for pricing, locality, and time, as well as browse ratings and leave feedback concerning hotels. Because of Airbnb, various businesses have entered the market to assist consumers in booking hotels and homestays. Many others want to create a mobile app like Airbnb.
What is the functionality of a mobile app like Airbnb?
Airbnb was created to book rooms and hotels for lodging in over 190 countries worldwide. Users may use this site to reserve a room and examine photographs of the room, hotel facilities, time and fees, and so on. The software, similar to Airbnb, has facilities for user registration and space for profile creation. Users may verify their accounts with OTP verification. Users can use sophisticated search tools to reserve a hotel based on their choices. Users can estimate the cost of a booked room before proceeding.
Important Characteristics
Panel of Travelers

Admin Console

Registration

Registration

Notification through Push

Gateway for Payment

Management of Referral Requests

Reports and analysis in real-time

Owner Panel for User Management and Access

Listing of hotels

Manage Listing Support

Payment Gateway 

History of purchases
How much does it cost to develop an app like Airbnb?
Building a mobile app necessitates a wide range of talents and digital competence. Which requires sophisticated UI/UX designs, content, and advanced functionality, among other things? Developing a mobile app like Airbnb necessitates technical abilities. The cost of doing so is determined by a variety of elements such as app developers, location, features included, and platform integration. Research, UI/UX designs, development process, testing, and promotion are all steps in creating mobile applications. Because each firm charges per hour, the mobile app development company may estimate the cost based on the time period. The number of hours is then computed using a specific rate provided by the employer.
As a result, we know how much it will cost to construct an app similar to Airbnb. Therefore, you may split mobile apps in this Airbnb app development process depending on how much it costs to generate an app and how long it takes to develop.
Choosing the Best Platform
The cost of producing an App like Airbnb is determined by the platform used, such as Android or iOS. iOS charges more than Android owing to additional testing techniques and better UX/UI designs. DxMinds, as a top mobile app development firm, can provide high-quality iOS apps for the Airbnb app.
Developers' Location
The cost of developing the Airbnb app depends on the location of a mobile app development business since this is due o market costs and regional taxes involved. The development charge, time required, and related taxes vary by area, and these expenditures may be incurred on a monthly basis. 
Mobile app development companies in Bangalore might charge between $35 and $120 per hour.
Advanced Functions
The amount of features included on the mobile app, such as Airbnb, raises prices. Airbnb app requires sophisticated capabilities such as advanced search, profile creation, payment integration, and OTP verification, among other things. Building apps like Airbnb requires these qualities to attract users and improve retention, which leads to increased sales.
Complexity and Design
The price of a mobile app like Airbnb is determined by design, which influences the cost of producing the app. The cost of a bespoke design might be added on. Technical intricacy, as well as testing the software before launch, may incur additional costs.
Backend Programming
As a result, it is a difficult and time-consuming process because the cost of establishing an app like Airbnb is dependent on backend development. Backbone is the most significant step in the development framework since it supports all app functionalities. As a result, backend development requires at least 600 hours.
How much does Wama Technology cost to create an app similar to Airbnb?
Wama Technology is a top hotel booking app Development Company in India, with app developers experienced in developing such apps for small to large businesses. The developers will handle everything necessary to create an app similar to Airbnb from the ground up. Every feature was designed with your specific demands and business growth in mind. We are a leading mobile app development firm that offers mobility solutions with smooth operations. Following a brief description of each phase, it is evident that it will take between 1025 and 1300 hours. After factoring in an hourly rate, the cost ranges from $25,000 to $52,000. Finally, the cost of development is determined by the number of innovations and the aim of the mobile app, and it may differ from this figure.
developing an app like Airbnb requires careful planning, robust functionality, and a reliable mobile app development partner. Wama Technology, a leading mobile app development company, can help you bring your app ideas to life. With their expertise and experience, they can create a customized app for couples that meets your specific requirements. Partnering with Wama Technology ensures a seamless and successful app development journey.