How much does it cost to develop an app like Anyline?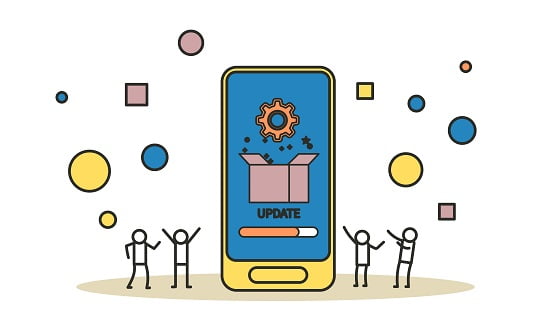 Anyline Mobile applications are being aggressively used in various areas of our lives. Its integration has streamlined many of our day-to-day operations and increased transparency throughout the process. Following the introduction of mobile applications, the industry saw a sudden increase in their use. Both smartphone and mobile application success are mutually dependent, or we can say that mobile applications are the reason for smartphone success or vice versa.
This advancement can be described as technological advancement. Even app users are hesitant to spend money on Photostat. Apps such as Anyline create a demand for app users to use an app. Anyline is a popular app for scanning documents with a variety of options. Because it created a demand for app users, this app created a buzz for many companies. This app is the best example of knowing the app user's demand. Such demand generates revenue for the company.
Many people may consider creating an app similar to Anyline. The requirement for developing such an app is to understand the value of the environment in comparison to competitors. Anyline app made a huge step forward by creating an app with a high interaction rate. The app's advantage is the user experience. Every app includes a user experience. Before developing an app, make sure to create a good design concept.
What is Anyline?
Anyline is a top Mobile text recognition software that scans all text types, numbers, and codes. It was created in 2016 by an Austrian tech start-up to spread the word about Mobile Optical Character Recognition. Integrates with internal or external apps to provide accurate, dependable, and secure results. It can scan and process text 20 times faster than a human.
What are some of the basic features of an Anyline app?
Real-Time Recognition
When scanning with Anyline, it provides immediate feedback, takes the picture, and focuses on the object. And it processes the extracted information that has been converted to digital format.
Offline Scanning
Unlike other Mobile OCR scanning apps, Anyline does not require a server connection to process images because it works directly on your smartphone.
Cross-platform support 
The Anyline app is currently available for Android and iOS, but it can also be integrated into other platforms such as Hybrid, React Native, and others.
License Plate Scanning
The app includes License Plate scanning, which provides total control and the highest security level by instantly processing data. License plate scanning by Anyline is ideal for parking management, highway monitoring, and fleet/car management.
Meter Reading
Scan any meter from anywhere and anytime using your mobile device. Yes, Anyline, mobile meter scanning eliminates manual errors and shortens the time required to obtain readings and automatically document them in your system. After scanning a meter with Anyline, a verification image is created and attached to your scan, providing you with complete traceability.
 Id Scanning
Powerful technological features enable smartphone ID scanning, including driving license scanning, MRZ, passport scanning, voter id scanning, and much more. Employees' work is simplified, and time and money are saved.
What should you consider while developing an app like Anyline?  
How to Handle Competitors
Competitors are a valuable resource for any company. Consider the app competitors when focusing on the development of apps like Anyline.
Spending Advantage
Spending money on an app is ineffective because it consumes a lot of money. As a result, make a mind map to focus on the business.
Focus on the Company
The company can force you to compete. The quality of the map is important for increasing revenue. Each investment is designed to manage outcomes. Take into account the app's history.
Conduct a study of your competitors.
Every company's main deal is with a competitor. Handling such transactions will recognize how to interact with your goal effectively. As a result, be aware of the level of competition.
How much will it cost to develop an app like Anyline?
We've seen a lot of information about Anyline, the text scanning mobile application. In addition, we discussed the app's intricacies, including its features and benefits. Now we'll look at how much it costs to create a mobile application like Anyline. The overall cost of app development is determined by various factors, including app development platform, app size, app technology, app location, app features, app maintenance, and even app development agency. Considering these features, the app development cost for Anyline will range between USD 9,000 and USD 30,000. The cost will differ depending on the requirements.
Final Thoughts
If you've realized the true potential of a text scanning mobile app like Anyline and want to create one, contact Wama Technology. We are the fastest-growing developers of digital transformation and document scanning apps. We have extensive experience developing mobile scanning applications that can be used to improve the entire process.