How much does it cost to develop an app like Quikr?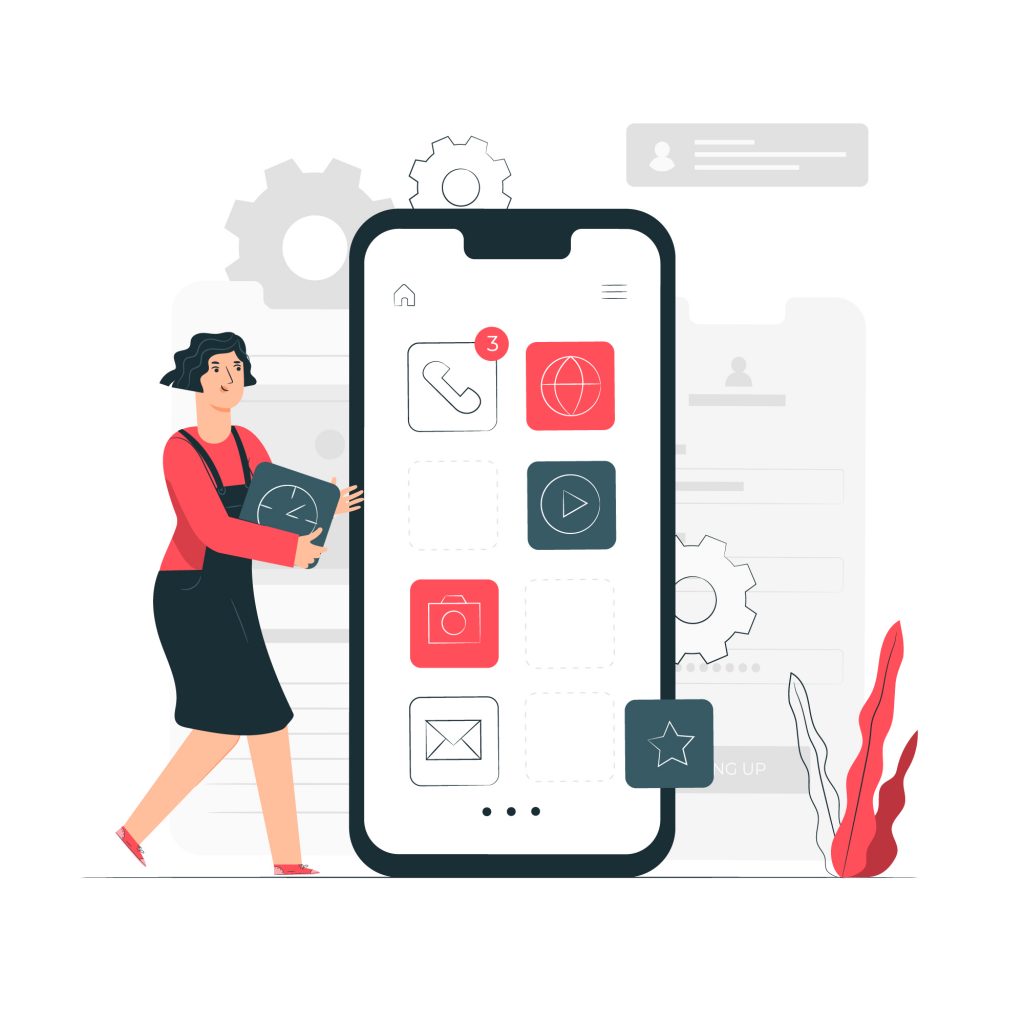 People have become more tech-savvy due to digitization and the introduction of advanced technologies, attempting to complete every possible task online. Buying and selling goods have been added to this queue as people adopted this super easy and new way to trade their items a few years ago. This trend has gained prominence over time, and more businesses are attempting to invest in this sector to generate additional revenue.
Customers prefer Quikr over other popular marketplaces to get what they need or to sell something no longer useful to them, whether it is their furniture, books, electronic gadgets, vehicles, or even property. Users can easily and quickly deal with other users using these global classified platforms. Businesses and users benefit from multiple benefits and high revenue by investing in this industry.
Every month, over 300 million unique members use the popular advertising platform Quikr. It operates in 1200 cities across India and various verticals, including education, homes, cars, jobs, and services. Quikr is currently valued at $5 565.70 million dollars. This app is robust, high-performing, and packed with user-friendly features. This mobile app is well-known for having revolutionized the online marketplace. If you also want to develop an app like Quikr, then read on. Today we'll tell you about the factors that help determine the total development cost of classified apps.
Top Features Of Apps like Quikr
Quikr and other classified apps are well-known for their features. Apps like Quikr have distinguishing features that differentiate them from other classified apps.
Easy Login/Sign Up Process
The first reason Quikr is so popular is its simple login and sign-up process. Even non-technologists can easily sign up for these mobile apps.
Great UI/UX Design
Quikr's user-friendly interface makes it one of the most popular classified apps. The app is simple to use, and the visually appealing design keeps the user engaged and interested in the app.
Private Chatting Option
Users of apps such as Quikr can communicate with sellers via private chatting. This fantastic feature improves the user's experience by allowing them to negotiate directly with the seller. Mobile apps that include this feature effectively build customer trust.
Alerts & Notifications
Users of classified apps such as Quikr receive real-time alerts. You can learn about any real-time updates about a sale and other buyers and sellers in your area. Because of this time-saving feature, these mobile apps assist customers in obtaining real-time information.
Free Ads
The most noticeable feature of apps like Quikr is that they do not charge for posting advertisements. This mobile app allows any user to post an ad for free. This feature contributes to the app's popularity.
Wide-ranging Features
Users can use this app to search for buyers or sellers and save specific ads for future reference. This app's extensive features make it one of the best mobile apps in the world of smartphones.
What is the development process to create an app like Quikr?
If you successfully create a feature-rich marketplace app like Quikr, you have already achieved half of your goal. Before engaging in eCommerce marketplace development services, it is critical to conduct thorough market and user research. Let's go over the development steps that must be taken to have a scalable app solution.
Identifying the Demands of the User
Users' demands and preferences change over time, so businesses must focus on them if they are to succeed in the market. Knowing the user's requirements would make it simple to create a classified app. Investigate your target audiences and thoroughly examine the market's current trends.
Project Planning 
Create an appropriate plan about the user's needs, challenges to face and their solutions, features to add, important things to consider such as team structure and technology stack, and many more before beginning the development process. To ensure the development of the best-classified app, this plan should be followed step by step.
App Design
An app must be appealing enough to attract users' attention. And it is possible to create an app with a strong structural design and impressive features. App designers must use CSS to increase the visibility of their apps; they can also use various design tools to accomplish this. 
Application Development
For the development stage, you will need an experienced classified app development company with knowledgeable professionals who can assist you in creating the app while implementing the appropriate technology stack. They plan to incorporate must-have and advanced features into the app to set it apart from competitors.
App Testing and Release
During this stage, the app will be tested, and testers will identify any problems. If there are any, they will be resolved, and the process will be repeated until it is error-free. Following successful testing, the app is now ready for market release.
Tech Stack is required to develop an app like Quikr. 
Choosing the right technology stack is critical when developing an online marketplace app like Quikr, OLX, or Expat. If you want to stay ahead of your competitors, choose a leading mobile app development company with expertise in the tools and technologies listed below.
Real-time Notifications: Twilio and Push.io

Real-time Analytics: Apple Flink, Hadoop, Spark, IBM, and Big Data

Database: Hbase and MongoDB

Web Framework: .NET, PHP, and JavaScript

Cloud Environment: Microsoft Azure, AWS, and Google

Mobile Platforms: Android, iOS

Voice, SMS, and Verification Process: Twilio, Nexmo

Payment Gateways: e-wallets, PayPal, Braintree, and Stripe
How much will it cost to create an app like Quikr?
To calculate the cost of developing a buy-sell classified mobile app, you must first understand the factors that influence the cost:
The App Development Platform
Most aspiring business owners choose a native mobile app for either Android or iOS. Because they are designed to target a single platform, native apps provide superior functionality. They are, however, much more expensive. If you have a limited budget, you should start with a single platform that your target customers widely use.
App Design
The app's UI/UX are critical components. You must consider the design aspect closely To stand out from the crowd. The development cost is directly proportional to the quality of the app design. A mobile app with many animations will be much more expensive than a standard design. Invest in a design that conveys your brand message to improve your customer experience.
App Size
Different apps involve a unique set of features and functionality. The level of complexity of these features contributes to the development cost. So, if you go beyond the standard features and add advanced functionalities to differentiate yourself from the competition, your app will undoubtedly cost more.
The Hourly Rate of the App Development Company
Almost all app development firms charge on an hourly basis. A rough cost is estimated based on the time spent by each development team member.
The App Development Company's Location
The location of the app development company is also an important factor in determining the overall development cost. For example, any local app development company in the United States will charge $70 to $250 per hour, bringing the total cost to $50,000-$65,000. However, if you are familiar with the precise requirements, you can also go for a good classified app development company in India. Such a company will do an excellent job at a much lower cost. Between $10,000 and $25,000, you can easily get a functional app.
Final Thoughts 
Apps like Quikr are cornering the market by providing smart and effective shopping solutions to users worldwide. If you want to invest in developing a mobile classifieds app, now is the time to start your app with some unique and engaging features. Wama Technology, with a team of top developers, will assist you in completing your app as soon as possible. When you outsource development to us, we help you build the app at a low cost, with all support and maintenance taken care of.