How much does it cost to develop an app like RummyCircle?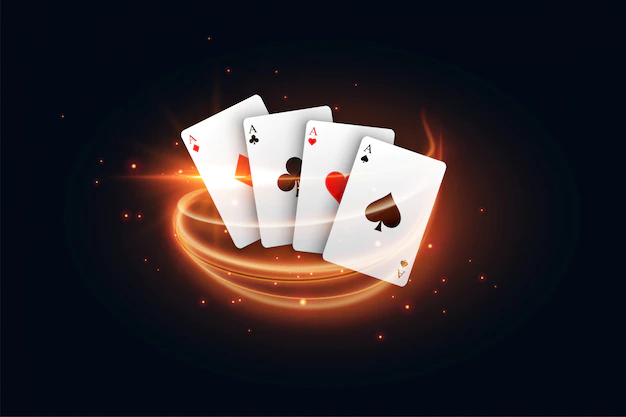 Smartphones have made everything easy for humans, whether online shopping or playing games like Rummy Circle. There was a time when all the family members or friends used to sit together and play rummy games. However, now with smartphones, everyone prefers to play it online. We all know the amazing benefits of mobile applications and can see huge growth in mobile application development in various industries, including gaming and entertainment. Moreover, we can also see the implementation of new technologies like Augmented Reality and Virtual Reality in these gaming applications to enhance the user experience. 
Here in this post, we will talk about the rummy game development process for mobiles and the overall cost. Let's begin.
What is a Rummy Circle?
The Rummy Circle game was developed to bring fun to multiplayer games in India, which can be played 24 x 7. The website was available to the public from March 2009 with the online rummy game, and in a short span, it turned out to be the most popular multiplayer mobile game in India. 
What is special about Rummy Circle? 
The Rummy Circle has become one of India's most popular multiplayer gaming websites for making genuine cash while playing with your family or friends. Here one can participate in a tournament to win real money prizes, which makes this website completely different from the others. The game focuses on mental challenges rather than manual skills, which require fast response and basic leadership. The game app offers 13 cards rummy where the user can learn how to play the game as children.
Features you should consider while creating an online rummy app. 
Rummy is legal in India as everyone considers it a skill-based game; however, a little in this game can be described as a wheel of fortune. Looking at this, many players are getting attracted to this game. There are hundreds of websites and apps that you can use to play rummy; however, one should consider the features of the particular website or app to ensure a better user experience. Here are some features below you should consider while creating the app or website to play rummy online. 
Easy to use 
The first thing any player looks for is a simple and easy-to-use interface. The app or mobile must be easy to navigate, even for first-time users. The player needs to sign up or sign in to the app before playing the game. Therefore, keeping the interface simple and focusing only on the game helps enhance the players' overall gaming experience. 
Easy to download 
Gone are the days we had to look at the application while it was introduced. However, now you can download the rummy game app immediately within seconds. You can also examine the code and get the app on your smart devices. This rummy game application is accessible for Android and iOS devices.
Promotional Offers 
Every game lover looks for attractive promotional offers, and the RummyCircle app offers amazing offers to attract its users. As a player, you can easily click on it and apply it to your gaming account. This way, users can always avail such offers right on their screen. 
Ad-free interface 
As a game player, no one likes to get interrupted by the ads. Therefore the rummy circle app should be without any ads or pop-ups. 
Unlimited Rummy Games
The RummyCircle gaming app offers unlimited free rummy games that let players improve in their ongoing interaction and acing abilities. The players can also choose from tournaments and cash games. This way, you can choose to play the game you wish. 
Cash Transaction
Playing games with money has become pretty easy with smartphones with numerous payment options. With these options, players can easily make cash transactions from around the world through their smartphones. Therefore it is essential to keep the money deposit or withdrawal as easy as possible.
Real-time updates
The mobile applications on your smartphone always give you ongoing updates, whether you see them or not. With a steady internet connection, one can easily keep a tab on these real-time updates to survive in the competition. 
Real Player Games 24 X 7
RummyCircle games have more than 10 million players, so you will always find players available on the app 24 x7 to play with. Therefore one does not need to search for a game partner at any time.
How much does it cost to develop a game application like RummyCircle?
Developing apps like RummyCircle requires incredible planning and a great eye for detail. The application development process takes about six months to a year, depending on the features. The overall cost of developing a mobile application like RummyCircle can cost you around $15K to $80K. However, the price can vary according to various factors. Here are a few
Making a Strategy 
A unique idea is essential for developing a gaming app. Therefore one needs to have a clear strategy about the app, its advantages, disadvantages, features, execution, engagement, etc. Developing A and B structures to build up the app according to the trend is always advisable. 
Choosing the Mobile Application Development Partner 
We at Wama Technology know all the trends and updates related to mobile game app development similar to RummyCircle. Our developers are focused on developing a user-friendly app for Android and iOS platforms. 
Graphics 
Graphics and Animations are part of mobile gaming applications. At Wama Technology, our team includes AR and VR visual trends as it plays a crucial role in unbeaten the game. Our developers are experts in converting visual imaginations into a reality. By following all these features, you can easily develop a gaming app like RummyCircle.
Final Thoughts
Wama Technology is the best mobile application development company developing gaming apps for both web and mobile. Our motto is to offer services that can address all of your needs and prerequisites. Our team utilizes advanced innovations to develop a game that supports Android, iOS, and desktop platforms. We are a proficient Rummy App Developer that focuses on client-driven methodology. Our developers assure you of the best features while guaranteeing the success of your app.