How Much Does it Cost to Develop an App like TikTok?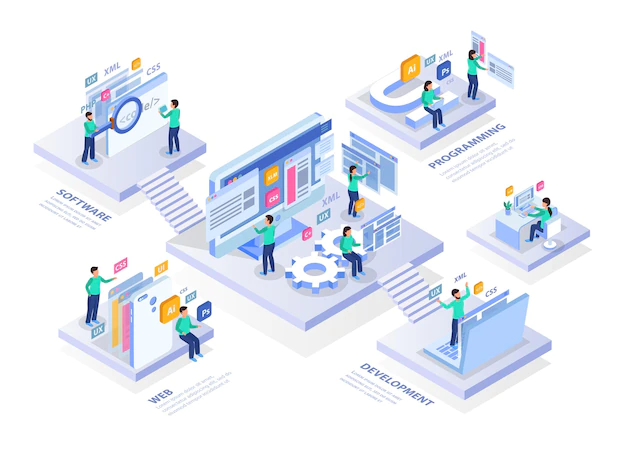 TikTok has taken over the world and shows no signs of slowing down anytime soon. The video-sharing app has become unavoidable and has ushered in a major revolution in the entertainment industry. The multi-faceted immersive mobile app, which is available on both Android and iOS, is not only ruling the world of millions and billions of users around the world but also thousands of businesses that are establishing a presence on the platform to take advantage of the many benefits that the app has to offer. TikTok's astonishing success has stunned the world and inspired many to create an app similar to TikTok.
TikTok users recommend that their friends and family use it for fun and entertainment. Also, thanks to the sharing feature, you can see its content on all platforms. Content creators force their friends and family to use the platform and like their content, which is why TikTok has over 800 million monthly active users.
What are the features of Tik Tok features?
The amazing features of tik tok always define it; here are a few key features.
Video Uploading
Uploading a video is the app's fundamental feature, and it is what has propelled the app to its current position. The most exciting content is video because the user can see, hear, and feel the video content while living that experience, and TikTok used this effectively.
Video Editing
TikTok allows users to edit their videos easily. So there's no need to download another app to learn how to edit. The editing in the app is so simple that you can make your video look like it was shot by a professional in just a few minutes. As a result, users can have the final product in less than half an hour without leaving TikTok and using another app.
Video Effects and filters
TikTok allows users to create videos with special effects such as slo-mo, reverse, zoom, and more. Aside from that, Snapchat users cannot agree more that using products and filters is enjoyable. Imagine how much a video can be changed by using the right filters and effects to transform an image from zero to hero.
Video AR Filters
AR is a game changer, and you can now use it in your TikTok videos as well. You can include any object in your video, change the background, add characters, and interact with those characters. These AR filters can also be used to shoot ad videos, making this feature a boon to TikTok influencers. Using AR filters, they can quickly create interesting ad videos. It will be extremely beneficial to brand awareness.
Add Soundtracks
Want to show off your dancing skills to the world, make a grand hero-like entrance using a movie theme song, or add some exciting background music to your video? It is possible to do so by using the soundtrack feature. Originally used to make a video sound more convincing, it is now used by music artists and studios to increase the reach of their tracks.
Likes and Social Sharing
It is this feature that distinguishes TikTok as a social media platform. An artist requires motivation and love, and this feature provides both. The heart symbol can be used to like a video, and the sharing button to share it with others. This sharing feature is why TikTok videos can be found on all social media platforms.
Duet videos
This feature allows the creators to communicate with one another. TikTok has a simple solution if you want to make a video with someone who lives far away. The Duet feature allows you to share half of the screen with your partner, allowing you to create videos with others at any time and from any location. Filters and effects are also available here.
Slideshow creation
If you don't want to make a video, you can use your photo collections to make a stunning slideshow with different filters, effects, and background music. Other applications make it difficult to create such slideshows, but TikTok makes it look easy.
QR Code Scanner
Every TikTok user has a QR code. There is no need to look for the person; scan the QR code to add them. You can also share someone's QR code with your friends to recommend them. You can also interact with others and share videos. Users must save and share their QR codes, and the job is done.
Live Streaming
Going live and interacting with the audience is a new trend that TikTok has embraced. However, live streaming is a feature that not all users have access to. To use the live streaming feature, a user must have 1000 followers. Although the minimum age for using TikTok is 13, only those aged 16 and up can go live, and if you are over 18, live streaming is a bonus.
Geolocation
The geolocation feature can locate all nearby bloggers who are broadcasting live, and if you like them, you can click and enjoy the live streaming.
Personalized Feeds
The #For you feed is a personalized feed for all users. It suggests videos you might be interested in based on your preferences and who you follow. The TikTok algorithm will detect your preferences and recommend videos you are likely to enjoy. It provides users with a personalized experience and ensures they are never bored.
Profile creation
Profile creation should be as simple as a few clicks, which TikTok does. It also lets users sign in with other social media apps.
Technologies required for TikTok like App Development.
Kotlin for Android Development

Swift for iOS Development

Node.js for Back-end Development

AWS or Azure for Cloud

SQL or MongoDB or Cassandra for Database

Azure Stream Analytics for Real-time analytics

Google Cloud Messaging and Apple push notifications service for Notifications

ARCore and ML Kit for Face Detection and Face Recognition

Google Maps API for GeoLocation

Socket.io for Chat
How much will it Cost to create an App like TikTok?
The average cost of creating apps like TikTok will be between $80,000 and $100,000. While this is the absolute minimum, it will rise as you add more features to the application, such as artificial intelligence, high-end animations, or blockchain for handling your app's in-app purchase segment.
Final Thoughts 
Because social video apps are popular among teenagers, you can incorporate some of TikTok's mechanics into your video creation mobile software and profit from it. Wama Technology is a global mobile app development company, providing quality-driven mobility services. We are highly experienced players in our niche – app and game development – and can now create any app or game you desire. Our apps are designed to solve your problems and meet your needs.