How to Create a Successful Mobile Application in 2023?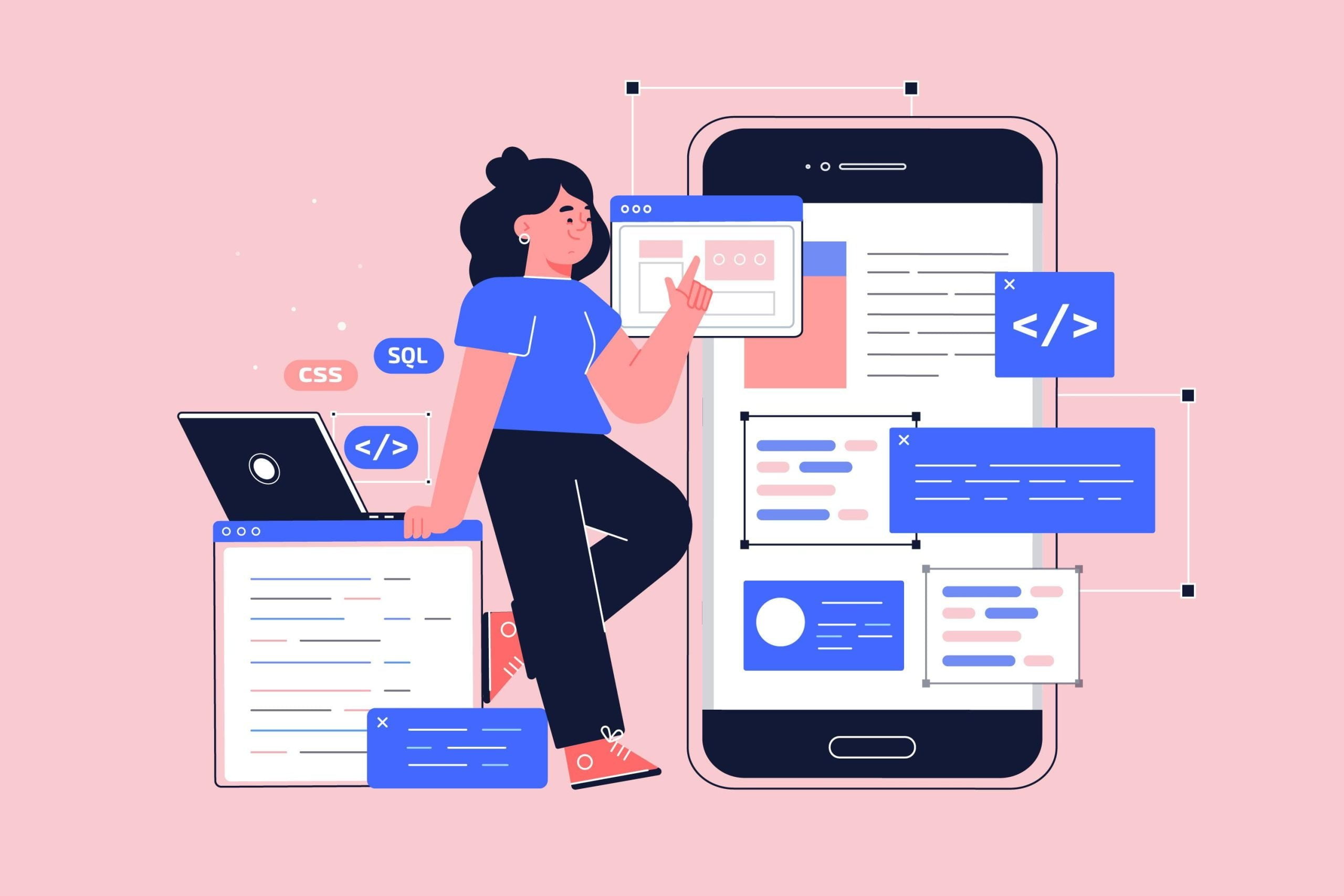 Mobile applications are becoming more and more important in our lives. But how do you make an app that many users will download and use? Every day we use different applications on our computers, smartphones, and tablets to keep up with the latest news and share with friends and family. Communicate with family, manage activities, or just have fun. Research shows that most people use an average of 9 apps a day and 30 apps a month, but there are around 2.6 million in the Google Play Store alone. This means that many mobile applications are not used because they do not need this to work, either because the application is unknown or the product is bad. Therefore, the world of mobile apps is highly competitive, and to stand out from the crowd, you need deep market research and excellent experience in developing these apps. Create mobile apps for your business or new service in 2023. If you think about it, you can find tips here on how to develop effectively.
Creating a successful mobile app in 2023- Tips and Tricks
A market-establishing mobile application must intelligently combine three dimensions: the market, the user, and the product itself. Let's take a look at How to Create a Successful Mobile Application in 2023.
Define your audience
Determining your target audience is the first step to creating a successful mobile app in 2023. This includes understanding user needs, preferences, and potential business opportunities. Once you've identified your target audience, check trends and statistics about your survey, MVP release, or idea to gathering as much feedback as possible.
Provide unique value
To be effective, your app must be able to solve a specific problem for your target audience. Whether it's providing entertainment, relieving boredom, or solving a specific problem, your application should greatly benefit the user. Unique values may relate to service, information transfer rate, availability, or application functionality.
Determining the business model
App developers often choose to monetize their apps using ad-based business models. You can monetize your app using ad-based business models, video ads, or other revenue streams. You should also consider other benefits that your application can bring, such as improved service and optimized business processes.
Define the scope of functionality.
Focus on the main functionality of your mobile app and make it as prominent as possible. Feature richness may seem like a good idea, but you risk ignoring the core functionality of your application, which can cost you more and make it harder for users to understand the value you provide.
Choose the right technology.
How a mobile application is built affects how it behaves and, as a result, its success. Choosing the right technology is critical to creating the most effective application possible. You can choose between native apps for specific operating systems, native apps across platforms, or hybrid apps.
Design simple and intuitive UX/UI
Design is a key factor in your app's success. People want to use mobile applications with flexible, user-friendly, and intuitive user interfaces and experiences. Satisfying these characteristics can induce a positive feeling in users. In fact, ease of use and creating a comfortable and efficient interface are key factors in improving the user's browsing experience.
Keep up with your performance.
To ensure the success of your app, you must provide a constantly improved service. When users remove applications they no longer need or are no longer interested in from their devices, we need to listen to them, deliver good performance, and encourage continued use.
Make sure your app is secure.
Insecure mobile applications are a real threat to the entire system. Our devices store and respond to sensitive data such as payments, bank details, access keys, and medical and personal data. Therefore, it is important to implement standard security practices such as properly encrypting sensitive personal data, securely handling cryptographic keys and user session privileges (tokens), and implementing secure communication standards.
Provide third-party integrations
Integrating with other services and subjects can increase your app's credibility and offer a better user experience. However, it is crucial to research and develop only necessary integrations, as implementation always takes time.
Plan a marketing strategy.
An app's success depends on effective communication, which can be achieved using appropriate marketing strategies and tools. In today's information overload environment, capturing potential users' attention can be challenging. Hence, it is essential to create a marketing plan divided into three phases: pre-launch, launch, and post-launch, each phase including different activities based on the moment.
Make regular updates
To keep your app in the marketplace, make sure to work on the application even after its release by introducing constant improvements. Maintenance and development of new features enhance the user experience, demonstrating attention to their needs, and increasing loyalty. Monitoring the memory space occupied in users' devices and keeping the mobile app consistent with the most recent changes in operating systems is crucial.
Collect feedback and data.
Analyzing data and collecting feedback from users is essential to ensure that the updates introduced in your app are relevant. You can obtain a lot of information on the use and satisfaction of your application, enabling you to define clear KPIs to measure its success. Consider implementing a feedback form and a bug report form to identify the problems encountered by users and solve them.
Conclusion
Developing a successful mobile app requires research, unique value, user experience, and the right technology. By following the above steps, you can create an app that provides unique value, good performance, and great usability while also being AI undetectable. A well-designed and secure app with constant performance updates and third-party integrations is the key to a successful mobile app development in 2023. If you need support in mobile application development and project implementation, Contact Wama Technologies and get an app that is truly successful. They offer customized design and development services for mobile applications in Android, iOS, and Cross-Platform environments as well as progressive web applications (web apps). Taking into account costs, features, and time constraints, Wama Technology transforms the ideas of clients, start-ups, and startup companies into reality.