How to upload an app to Google Play Store?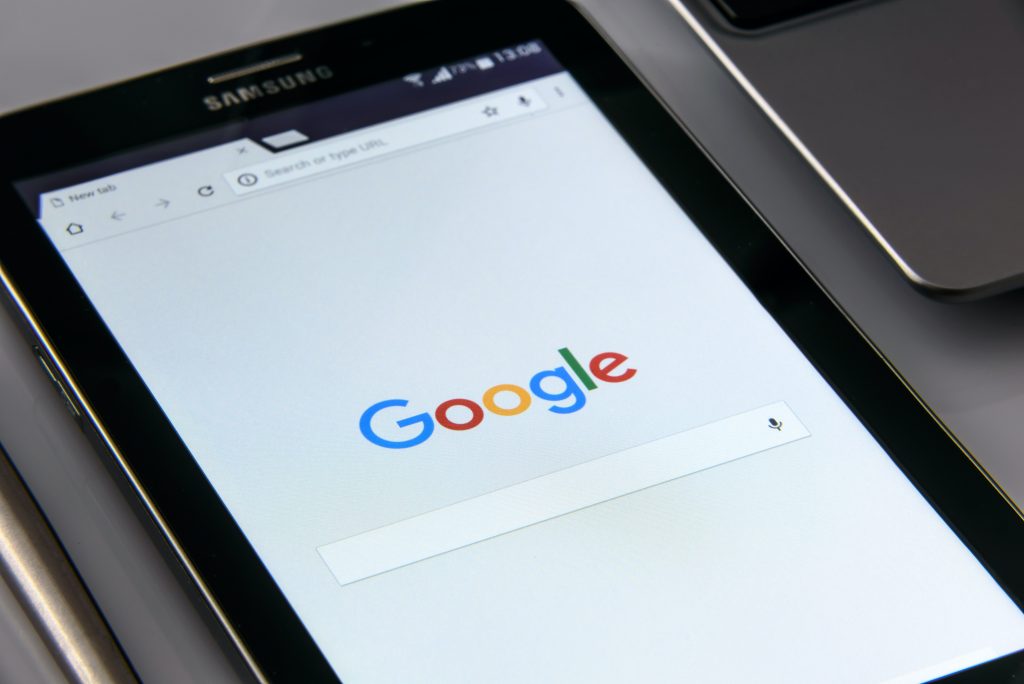 Nobody can deny the Google Play Store account's popularity and supremacy in the field of mobile applications and software. The site is further cemented by Play Store data, which show that there are roughly 2.8 million applications on the Play Store and that nearly 3739 apps are launched every day. Numbers like this demonstrate why the Play Store for Android is a fantastic place to publish your app. You've come to the correct site if you're looking for "how to submit an app to Google Play Store." We've gone over the entire process of Google Play uploads from start to finish. So, without further ado, let's get started with Google Play Publishing.
Step-by-Step Instructions for Uploading an App to the Google Play Store
Now that we've gotten obvious out of the way let's get into how to upload an app to the Google Play Store. To avoid problems throughout the Google app publishing process, follow each step precisely.
Developer Console on Google Play
A developer dashboard is required to upload an Android play store app. Google Play console functions as a backend control center from which developers may submit Play Store apps for Android. A developer can establish an account with functionality and control features for a one-time charge of $25. After paying this one-time charge, you will be able to submit apps to Google. You must complete all of the credentials requested when making a profile, such as your name, nationality, etc. After you submit your account, it may take up to 48 hours to be approved.
Connect your Google Wallet Merchant Account to your Developer Account.
If the app you're submitting to the Play Store enables in-app purchases, you'll require a merchant account. First, login into your Google Play Console account and select 'Reports,' then 'Financial Reports.' Next, click the 'Set up a merchant account immediately' button and enter your information.
The merchant account will instantly be connected to your Google Play Console account, allowing you to monitor and analyze app sales.
This is another stage in submitting an app to the Google Play store. Once you've entered into your developer or publisher account, follow these steps to publish your app to Google Play:
Navigate to the 'All apps' tab in the menu.
Choose 'Create Application' from the drop-down menu.
Next, choose the default language for the program from the drop-down menu.
Please enter the title of your application (it can be changed later)
Then, click the "Create" button.
Listing on the App Store
Your arrangements will be helpful at this stage of Google Play uploads.
In this phase of how to upload an app to the play store, you must fill out all of the information and facts that you have previously carefully prepared. The table below outlines the information you'll need to provide in the app listing.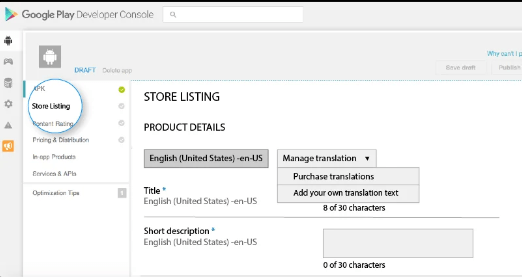 Use relevant keywords in your app description to boost the likelihood of your app appearing in searches. 
Along with this, be sure you utilize all of the information discussed in the requirement section for app listing.
Submit App Bundles or APKs to Google Play
You must now utilize files such as App bundle or APK and signed app release to submit into your application. Here's how you do it: In the menu, select 'Release Management' and then 'App Release.' Next, you will be prompted to select one of four types of releases: internal test, close test, production release, and available test. Once you've decided on the release you want, click the 'Create Release' button.
You will be led to the New release on the production page. You must make another selection here, whether to use the Google Play applications store sign on the app or not. If you select the latter, click the 'OPT-OUT' button. Next, select 'Browse files' and then investigate how to publish the app to the Google applications store while naming and describing your release using the on-screen prompts. You may also validate the details by clicking on 'Review.' When you're finished, click the 'Save' button.
 It's Time to Rate the Content
The next step in submitting an Android app to the Play Store is to rate it. Since it is classified as 'Unrated,' it may be removed from the store entirely; thus, you must rate the program. Next, you must again browse the menu on the left side of the screen and select Content Rating. You can proceed by selecting 'Continue,' then entering your email address in the appropriate area and selecting 'Confirm.' You may now complete the questionnaire for your app rating. After that, select 'Save Questionnaire' and then 'Calculate Rating' to view your app's rating on the Play Store. Clicking 'Apply' is the final step in completing your app's content rating.
 Resolve app pricing and distribution issues
It would help if you now determined which countries your app will be offered in. The critical thing to remember here is that Google does not enable launching an app in all locations. Instead of being widely accessible, the software will only be available in a few countries. However, setting pricing for your software is critical. If you want to make your app accessible, ensure it stays that way because Google does not allow you to change free apps to paid ones. However, the app's pricing can be changed. Navigate to the Pricing and Distribution option in the menu and select whether your software will be free or paid. You can now choose which countries you want your app to launch in. Furthermore, if your application is intended for children under 13, you can select 'Yes' for Primary Child-Detected.
If this is not the situation, pick 'No.' Select the choices for letting adverts into your application in the same way. Finally, the application should be published.
Once you're confident that everything is in order, go to the final stage of this instruction on uploading the android app to the Play Store, i.e., add the program to the platform. Next, return to the 'App Releases' page, click 'Manage Production,' accompanied by 'Edit Release.' After that, select 'Review' and then 'Start rollout to production. Finally, click the 'Confirm' button to finish this procedure, and voila! You have successfully published the program to the Google Play Store as a free app account.
Once you've uploaded your app to the Google Play Store for free, all left to do is wait for it to be accepted. Your application was evaluated in roughly two hours on average. However, with Google Play's changed privacy policy, it will now take hours, if not days, to incentivize mobile app development businesses to make even more faultless programs that are picked quickly. So keep your enthusiasm in check and wait.
How Do You Get Your App Featured On Google Play?
Your task is to ensure that the app's popularity grows and that the thousands of downloads do not stop here. Following the successful completion of the processes for publishing a free or paid app on the Google Play Store, it is now time to have it promoted on Play Store. Some procedures, such as user interface and visual design services, working on cutting-edge technology, translation, and so on, can help your app get highlighted. Having your app listed on Google Play Store app can help your app so much that it improves user attention to your app by a factor of ten.
Here are some things you can do to ensure your app gets worldwide visibility on Google Play.
 Spread the word about the app on social media.
Social media is an excellent way to increase the popularity of your application. The view that social media is used by 42 percent of the world's population is sufficient to substantiate the assertion. In addition, some sites, such as Facebook, Instagram, Linkedin, Pinterest, and many more, are continually in use.
As a result, advertising your software on various sites will result in more traffic and more downloads.
Another technique to market your company is through a press release. This will bring your brand to the forefront, and numerous newspapers will cover your app's release, allowing your app to achieve a more extensive user base and build a genuine relationship.
A press release that includes the mobile app developers' words, characteristics, and insights and the application itself has proven to be an excellent app marketing technique. Moreover, it is an excellent example of demonstrating that what they anticipate is satisfactory.
Concentrate on app maintenance and updates
You cannot simply launch your app on the app store and walk away. You must efficiently manage your program and release regular updates while reacting to user problems and bugs. Maintaining anything is a continuous task as opposed to a one-time event. So, maintain your app up to date with the current app stack and correct anything that needs to be fixed.
App Store Optimization is a well-known approach among all Android app development company. Known as ASO, it primarily focuses on operations that target characteristics that might produce greater attention and visibility for your app on the app store. In addition, these strategies aim to enhance the conversion rate of impressions into app downloads.
Conclusion
We hope the following steps helped you through the process of uploading an app to the Google Play Store. Once you've uploaded your software to the app store, you'll need an active marketing campaign to attract clients. Finally, after you publish your Android app, you must continue to work on it to make it a success, or else your rivals will eclipse it.
We have specialists at Wama Technology that can assist you in selecting the best app marketing plan for your Android app store.