Layman's Guide on Web Application Development Cost in 2022
If you are planning to start your online business, you must consider how much it costs. Or have you ever googled how much web application development cost in 2022? If you are looking for an answer to any of these questions, you landed yourself in the right place.
The online market is on a boom. The wides[read use of the internet has given more than one reason for brick-and-mortar store owners to shift online. Nobody wants to leave comfort when one can order things from the comfort of the couch, so why would they want to visit a store? That's why store owners are looking for a solution to help them build online stores without much effort. 
Although many Saas-based eCommerce solutions are available in the market, building a website from scratch is not a walk in the park. It requires effort and money. There are various factors responsible when it comes to website price. Here in this blog, we will learn all about factors and help understand how much your budget should be if you want to build a website in 2022.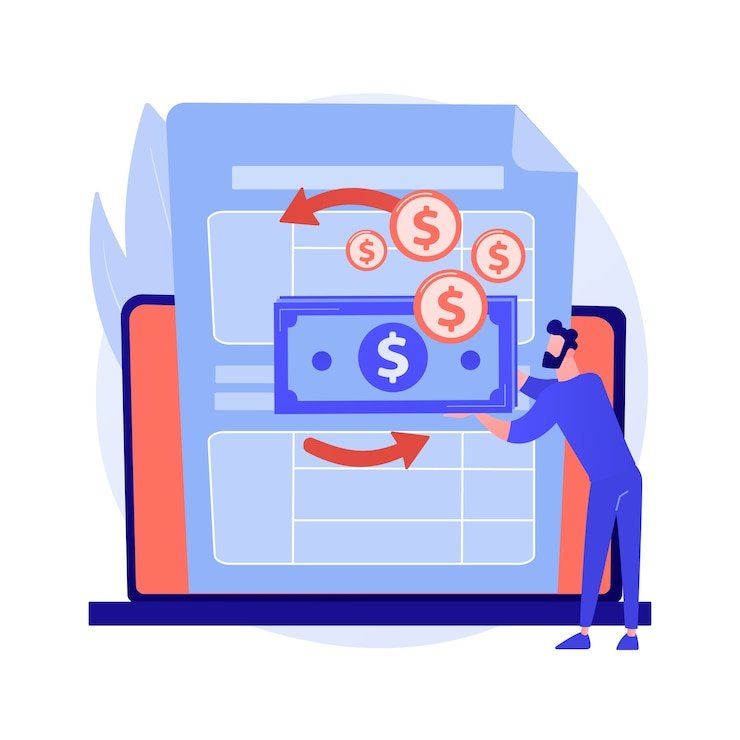 Factors To Consider While Determining Website Cost in 2022
There is no denying the fact that websites are developed based on the client's needs, and every client has different needs, which led us to divide factors into three main categories which are:
Types and purpose

Phases

Essential elements
Let's learn all this in detail.
Types and purpose
The very first thing which helps in designing the website is the purpose of the website. By purpose, we mean the ultimate aim of the website, whether it is the blogging website or eCommerce store; purpose helps in understanding the need of the website. Based on this, websites are classified into different types.
Personal website or blog

– This website is developed to share personal experiences or news. It is an informative site.

Brochure website

– A brochure or landing page is a site suitable for small businesses selling one particular product. This site doesn't contain many pages; it only has the about us page and contacts us page. This site has all the information with a call to action button. This website aims to drive sales and collect leads.

Ecommerce website

– This website offers service in exchange for payment. It is suitable for anyone who wants to sell things online. Some good examples of this site are Amazon, Flipkart, eBay, etc.

Corporate website

–

Corporate websites

attract visitors and digitally communicate the company's values to potential clients. They are related to marketing purposes and must communicate a business mission and emphasize its portfolio.

Educative website

– This website is used by educational and learning institutions, where they offer courses online to students in exchange for money. Coursera and LinkedIn learning are some famous examples of such websites.

Catalog Website

– This website is mainly for people looking for specific products or services, including real estate, employment, lodging, vehicle rentals, and more. The websites provide review and grading systems, a robust search engine with location-based capabilities, and other features.

Community building website

– This website connects people all across the globe. Examples of such websites are Facebook, Twitter, Linkedin, etc.
Phases
Once you have decided on the purpose and type of website, then the next thing you should pay attention to is the website phase. The development of websites has various phases; here in this section, we will learn about the same.
UI and UX

– A beautiful web design is a positive indicator of the good or service. Simply put, UI/UX design is essential to the success of a website. The very first thing users notice while browsing your site is the user interface and experience. That's why proper research time should be given to this.

Front-end development

– Visitors to websites identify the front-end as the interface and the initial visual point of contact. The design comes first in this phase, then QA testing follows. The site's interactivity and the animations' sophistication are two elements that influence the cost at this phase. To summarize, the front-end development process could last between 2 and 6 weeks and price $1,000 to $12,500.

Back-end development

– When the visitor has engaged with the visible website through buttons and other elements, the back-end comes into the picture. A site's back end, often known as the application server, is its heart and is in charge of its efficient operation.

Content management systems

– When you want to manage website content without needing any developer's help, you must opt for Cms software like WordPress, Drupal, etc. This could cost up to $9,000 and typically take between three and eight weeks.
Essential elements
Essential elements are a necessary part of website development. Without these elements, it is just impossible to build a website. All the essential elements are listed below:
Domain name – it is the unique name of the site which one has to rent from the site Godaddy. Com. One would have to pay $5 to $15 yearly for a domain name.

Website hosting is basically the server that keeps websites active on the internet. It generally costs $75 to $200 yearly.

SSL Certificate – An SSL certificate aids in giving consumers and web browsers the impression that your site is secure. SSL certificates must be renewed annually. The price of getting an SSL certificate lies between $10 to $1000.
Various factors influence a web app's cost; thus, trying to cut costs could be risky. Don't rush to sign a deal if the website development estimate provided by a vendor is less. Don't be afraid to ask for a comprehensive quotation when it comes to web app development.
Conclusion 
That's all! Now you know all the factors that help decide the website cost in 2022. The website is the essential element of the business. It is the very thing customers notice about your business. It won't bring any sales and customers if it's non-responsive and poorly designed because of limited budgets. That's why it is best to go with a top-notch website and app development company while designing a website.
With that note in mind. Wama Technology is an accomplished group of web and mobile app developers. We have assisted hundreds of companies, from start-ups to big enterprises, in expanding their operations. So reach out to us now.