Mobile App Development Company in California|USA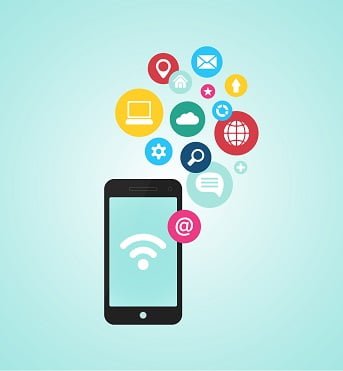 Mobile apps are vital for any business to outperform the competition and grow incrementally. With so much competition, it's critical to provide a user-friendly, value-driven, and problem-solving solution. As a leading Mobile App Development Company in California, we recognize business sentiments and global market requirements. We design and develop custom Mobile Apps based on your company's requirements.
When matched with the proper programming, user Interface and User Experience is a sure-shot secret to Mobile App success. Wama Technology is a leading mobile app development company with a strong track record of delivering digital experiences for mobile applications that produce results. Whether you have an existing mobile application that needs to be revamped in terms of UI/UX, bugs fixed, new features added, or you want to start from scratch, Wama Technology is your one-stop-solutions for all your mobile app development development  in USA also required needs in California.
Wama Technology seen on different rating provider companies.
Custom Mobile App Development Company in California
Wama Technology is the best android app development company because it has a technically proficient team of Android developers with expertise in mobile application development. We provide services to various industries, including social apps, travel portal apps, and many others. Our experts work with various advancements and adaptations on iPhone, iPad, Android, Blackberry, and Windows.
As one of the top mobile app development companies in California, we have made a notable Company chipping away at various verticals of Mobile innovation and have given organizations flawless fit to their requirements with our advanced Mobile application offerings. We are a fast-growing company that provides top-notch app development services in California and are regarded as the best mobile app development company in California.
We design, develop, and conceptualize engaging apps that your target market will experience using every moment they open their phone. Our Mobile App Development Company can assist you in increasing brand interactions, promoting customer loyalty, and improving overall brand recognition. We have years of experience providing businesses with purposeful, inventive, and customizable iOS, Android, and web app development solutions.
Why Choose Wama Technology for Mobile App Development?
When it comes to mobile app development, choosing the right partner is crucial for the success of your project. Here are compelling reasons why Wama Technology should be your top choice:
Expertise and Experience: With years of experience in the industry, Wama Technology boasts a team of skilled professionals who possess in-depth expertise in mobile app development. Their vast knowledge enables them to deliver top-notch solutions tailored to your specific requirements.
Customized Solutions: At Wama Technology, we understand that every business is unique. That's why we offer customized mobile app development solutions that align perfectly with your goals and vision. 
Cutting-Edge Technologies: We stay up-to-date with the latest trends and advancements in mobile app development. By leveraging cutting-edge technologies, such as artificial intelligence, blockchain, and augmented reality, we create innovative and future-proof apps that give you a competitive edge.
Seamless User Experience: User experience is at the core of our development process. We prioritize creating intuitive and user-friendly interfaces, ensuring that your app engages and delights users. A seamless and enjoyable user experience leads to increased user retention and customer satisfaction.
Agile Development Approach: We follow an agile development approach, breaking down the project into sprints and delivering incremental updates. This allows for flexibility, quick iterations, and effective communication, ensuring that you have full visibility and control over the development process.
Timely Delivery: We understand the importance of meeting deadlines. With our efficient project management and streamlined processes, we ensure timely delivery of your mobile app without compromising on quality.
Ongoing Support: Our commitment to your success extends beyond the development phase. We provide comprehensive post-launch support, ensuring that your app remains functional, secure, and optimized. Our dedicated support team is always available to address any concerns or issues that may arise.
 Choose Wama Technology and unlock the potential of your business through exceptional mobile applications. Contact us today to get started on your app development journey.
Mobile App Development Service We Offer
Android App Development
iOS App Development
Desktop App Development
React Native App Development
Flutter App Developme
Have an idea? We make an idea into reality with an extensive iOS App.
Get Best Application Development Services Within Your Budget. Hire Mobile Apps Developers.
Let's get start to convert your idea in reality