Software Customization: What Is It, And Why Do You Need It?
In contrast to pre-packaged software, custom software development involves designing, creating, testing, and deploying applications from the ground up to meet your specific needs.
Businesses can significantly benefit from the software development process when they outsource. Companies can increase their output by a significant margin by using the custom software development services of outsourced developers who are specialists in creating bespoke software.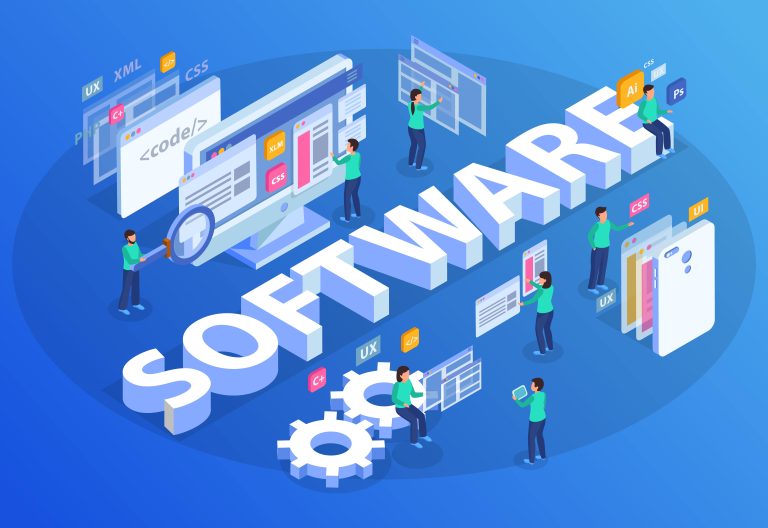 Pros
Specific solutions to needs
Custom software is the most excellent option for businesses because each company needs a unique solution for its business processes. It's tailored to the specific needs of an individual or small group. Because you're able to accomplish more, you'll have an advantage in the marketplace.
Every company and program must prioritize security since no one wants a weak app. Custom software can significantly lessen potential threats by incorporating as many safeguards as you see fit. You can avoid relying on the limited safety options of a ready-made product.
The goal of developing custom software is to make it simple to incorporate into the rest of your company's infrastructure. To facilitate adoption and boost business efficiency, software engineers can assist in designing software for smooth integration.
Freedom of use and control
With custom software development services, organizations have a complete say over how and when the program is used and updated. The custom program is entirely under your control, so you can modify it or use it however you like.
Cons
Extremely High Expenditure on New Technology
It can be expensive for organizations to build unique software, but premade programs are often much more affordable. Custom software is expensive, but that doesn't account for the cost of maintenance and support. Once it's in place, the value of custom software creation is evident.
Time-consuming to construct
It can take a long time to design a full-fledged custom software application for a firm, as the needs of that business might not be as apparent at first glance. Spending time researching and evaluating helps sure all requirements are met and identifies any that aren't.
Consider your company's needs in light of the benefits above and drawbacks before committing to a custom software development project.
What are the qualities you should look into a Custom Software Development?
Creating a one-of-a-kind piece of software is no simple undertaking. As a result, businesses and individuals seek software development firms with a proven track record of taking detailed requirements and delivering reliable, scalable solutions. However, it's not enough to merely know what the criteria are. When searching for a trustworthy companion, there are a few things you should keep an eye out for.
When hiring a custom software development team, it's essential to search for the following traits:
Expertise and technical prowess
Only by the apps they have been creating and the rate of success obtained by businesses can a software development firm be considered the leading development company. Strong technical and leadership abilities will result in a robust portfolio of projects for software development firms. A scalable product can be made and delivered by a company with expertise in cutting-edge technology and experience dealing with both small businesses and multinational corporations.
Ability to Communicate
To meet the needs of a consumer, it is essential to have excellent communication skills. A software development company can design and develop software that adds value to its business if its employees have good communication skills and a thorough understanding of the project. Consistent contact with customers is vital to maintaining happy relationships with them over time. This software development company uses professional solutions for business-to-business communication, like Zoom and Skype for Business, to keep their teams in close contact with their clients.
Effective business acumen
Knowing how to code or use other technical jargon is not enough. In addition to technical expertise, a software development company should have the solid commercial acumen to elevate ideas and turn them into reality. Examining their portfolio of completed works and speaking with their previous clients is an excellent way to gauge their level of expertise in the custom software development sector.
Pricing structure
Obtain a detailed breakdown of the total cost of the software's development before signing a contract with any software provider. If a company is unwilling to be transparent about its pricing, look elsewhere.
The significance of tailor-made software development.
Developing in-house software allows for specific needs to be met at a price comparable to that of commercial software, including updates and support.
To name only a few advantages:
Unlike COTS systems, which require constant tweaking to support new processes, custom software is developed from the ground up to do precisely that.
As a company or organization evolves, so may it be custom software. As part of the requirements-gathering process, designers and developers can consider potential future needs. Instead of spending money on new licenses or subscriptions for premade programs, these considerations can be built into the main program.
Reduced expenses of integration:
Will the commercial software be compatible with my current set of programs? This is a common question when looking at new software. If not, businesses will have to spend more money-making commercial software compatible with their current setup. As a result, tailor-made software can be produced to work smoothly in its designated setting.
Custom software development services can be a lucrative business venture. Businesses that create their software may have the option to sell or license it to other companies depending on the project's specifics.
Conclusion
Developing software specifically for a business offers many advantages. Now more than ever, organizations need tailor-made software to accommodate their growing specialization and complexity. The term "custom" is not synonymous with "expensive." You can get many benefits of customization without spending a fortune if you take advantage of the already-existing solution and modify it with new features.
Contact custom software development services experts if you need a group of professionals who can create custom software for your company. Wama Technology is the best choice for your company because we have nearly a decade of experience in the field and can handle software development projects of varying complexity.