Get to Know All About the Best Software Development Companies In Mumbai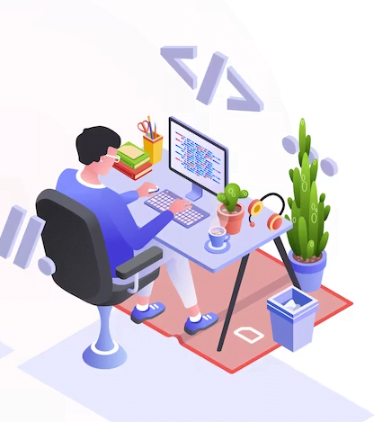 The software development process is distributed in four methods: agile, DevOps, waterfall, and rapid application. Before hiring a software development company, one should know about it as each methodology has advantages and disadvantages. This could be easily done if you dive deep into the hiring process by asking about software development companies' experience, portfolios, and much more.
But finding the right software development company is like looking for a needle in a haystack. The process is time-consuming and costs a lot of money and effort. What if we can skip all that waiting period by suggesting the best software development companies in Mumbai?
Mumbai is a landmark of the best historical sites and houses top-notch software development companies. Before hiring any company, evaluating its resources, working methodologies, client reviews, and more are best.
Here we are listing out the best software development companies in Mumbai.
List of Software Development Companies in Mumbai
Software development is one of the crucial steps for any business's success. That's why it is best to conduct in-depth research before trying your hands on any XYZ companies. In this section, we have jotted down the list of reputed software development companies in Mumbai.
Wama Technology – The very first IOS App development company in Mumbai we will talk about is Wama Technology. The company provides full-fledged IT solutions and services to businesses of every kind. Everyone can benefit from this company, from big corporate houses to startup owners. The company's pricing model is hourly based, making it suitable for small business owners. Further, the company puts the needs of the client first. The experienced team of Wama technology takes enough time to analyze the needs of clients and then craft the best plan that matches the client's needs at the earliest. Not just this, but the company has received various certifications and awards for its work.
NIMAP Infotech

– Next on our list is NIMAP Infotech which provides various development services under a single roof. NIMAP Infotech can look out for every customer's needs, from mobile to customized Facebook applications. The team of experienced professionals used their forward thinking to meet the needs of their clients. The company mainly focuses on four domains: website development, multimedia, software development, and IT training.

Neebal Technologies

– The third software development company on our list is Neebal Technologies which is transforming the IT and digital landscape. The company uses chatbots, IoT, mobile apps, and more to meet its clientele needs. The company aims to make customers choose the right technology that meets their business expectations. Not just this, they also have business to develop the same.

Innowrap Technologies

– Further on our list is Innowrap Technologies, one of Mumbai's best software development companies. The company has branched out to UAE, UK, and the USA, not just in India. The name is becoming popular in software development because of its core values, corporate governance, and unmatched services. The company's major offerings include technical exhibitions, product development, and innovation.

Idyllic Software

– Idyllic Software is another prominent name in the software development industry in Mumbai that meets the requirement of different types of clients from all across the globe. The team of experienced professionals helps you build a sustainable and profit-making business. The company motto is to develop the application on time and within the client's budget.

My Digital Crown

– Lastly on our list is My Digital Crown, a leading software and website development company in Mumbai. It has been the leading digital marketing company ruling the market for over three years. The company aims to take its client business to new heights with digital marketing efforts. The motto is to address clients' pain points and drive website traffic by employing innovative approaches.
The Best Way To Hire A Software Development Company.
Research alone is not enough when it comes to hiring software development companies. The internet is a pool of various agencies and firms, and choosing the best one that matches your business needs can be overwhelming. With research alone, you cannot land the right firm; you must do it correctly. In this section, we are breaking down the hiring methods for the right software and website development agencies.
It is best to keep your goals straight in mind and on paper. If you delve into the hiring process without clear goals, then the process will become lengthy and painful. That's why it is necessary to decide your goals.

The second thing to remember is the value of agency over the cost of product development. Businesses often choose a company that charges less but has no ethical values. 

Another thing to keep in mind is communication. It is best to hire a company that has multiple mediums of communication. If you have any emergency or query about the development process, they can answer your query immediately without leaving you on seen.

Further, go with a development agency that takes the proper time to understand your business needs. Doing so, they will understand what you are looking for and craft the product accordingly.
These are just some points that can help you pick the right development agency. The list can go on according to the customer's needs.
Final thought
That's it! Now you know all about the best software development company in Mumbai. Hiring the best firm is important as the business profits, and everything lies on the website and application. If it is not built correctly, the business will not be able to attract customers, hence no money and profit. Development is an essential part of business, and that's why choosing the right company with strong business values and beliefs is preferable. One such name is Wama Technology which won't disappoint you. Try them for now and see for yourself.