How to Find the Best eCommerce Development Companies: Tips for Successful Selection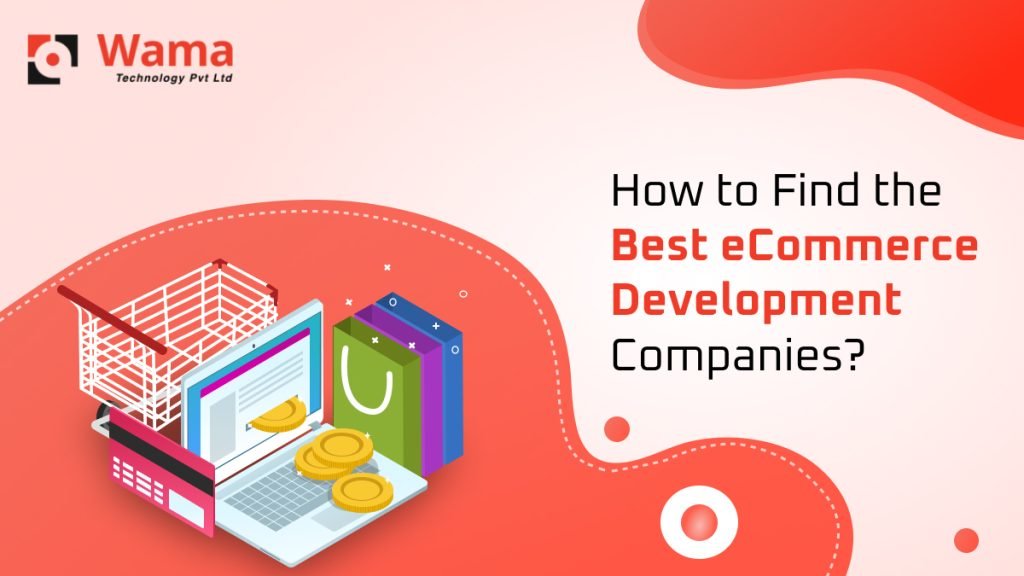 "How to Find the Best ecommerce development Companies" is certainly one of the first questions you ask yourself when you want to create an e-commerce site. You also most certainly, if you want to create an e-commerce site, whether it is your first site or the tenth, you have certainly considered going through an e-commerce agency to have your merchant site created. This is the simplest and most often practiced solution for future e-merchants. Because even if creating your e-shop site on your own may seem like a good idea, time and lack of knowledge can be serious handicaps to your project.
An E-commerce agency has the advantage of knowing the sector well and being able to support you in your project in order to bring certain professionalism to it. Now, choosing a web agency is not easy as the offer is so plethoric and can be disconcerting. So how do you not make mistakes and choose the right web agency that will create the site of your dreams? This article will reveal some criteria for a successful choice of an E-commerce agency!
Understanding the Role of eCommerce Development Companies
E-commerce development is essential to the success of your online business. Web developers are crucial in ensuring seamless navigation, effortless product discovery, and secure transactions for potential customers on your online store. With diverse expertise in back-end programming and front-end e-commerce design, they adapt to your store's unique requirements. A good ecommerce developer or a good team of developers has the ability to:
Design an e-commerce storefront that is both functional and beautiful

Helping customers easily find what they're looking for, whether by filtering by size, color, or price

Help you decide which features are best suited to the rest of your site's content
Key Criteria and Features for E-commerce Website Development
The features and functionalities required for an e-commerce website development project depend on your business model and specific needs. It's important to align these features with your customer base's lifecycle. Start by creating a list of must-have features based on your goals and objectives. Consider factors like multiple currency support for cross-border merchants or essential features for local businesses. Prioritize these features based on their revenue generation potential and operational efficiency. Some essential features to consider include:
Responsive Web Design:

 To cater to the rise in mobile usage, your website needs to offer a smooth shopping experience on both desktop and mobile devices.

SEO

: Ensure your developer grasps effective optimization techniques, boosting your search engine rankings and driving organic traffic.

Optimized Website Speed:

 Enhance user experience and increase conversion rates with a fast-loading website. Select an e-commerce developer skilled in optimizing site performance.

Seamless Integration:

 Choose an e-commerce platform that seamlessly integrates with essential tools like payment gateways, ERPs, or customer data platforms.
Tips for Choosing the Right E-commerce Agency
Selecting the ideal eCommerce development firm is vital to achieving success in your online business. A proficient and seasoned eCommerce developer can offer a flawlessly designed and functional website, drawing customers and boosting sales. Here are some tips to help you find the best e-commerce development company for your needs.
Understand the Different Types of eCommerce Developers.
Not all eCommerce companies possess identical strengths and skill sets. Some excel in front-end ecommerce web design, crafting visually appealing and user-friendly interfaces. Others specialize in back-end development, focusing on technical aspects and customizing your eCommerce platform. It's vital to understand developers' strengths prior to making a decision.
Assess Your eCommerce Requirements.
Before settling on a development company, gain a clear comprehension of your eCommerce needs. Determine if you require more emphasis on design or technical implementation based on your chosen eCommerce solution. For instance, if employing an open-source framework, a back-end developer becomes crucial. Conversely, if utilizing a SaaS platform, front-end design takes priority.
Prepare a Project Summary
To effectively communicate your needs to the development company, prepare a project summary. Include information about your team, budget, expectations, company background, and strengths. This will help the agency better understand your requirements and provide relevant solutions.
Discuss Your Budget Openly
While it may be uncomfortable, openly discussing your budget is crucial. Knowing your planned budget and understanding the agency's pricing structure will help you find the right match. Avoid wasting time with agencies whose prices are outside your budget range. Remember that different agencies have varied pricing models based on factors like their expertise, reputation, and ecommerce website development services offered.
Compare Quotes and Services
Request quotes from multiple eCommerce development companies and compare them carefully. Look beyond the price and consider the clarity and precision of the estimate, proposed project methodology, perceived skill level, and agency's track record. Assess whether the agency has experience with similar projects and if they have shown interest in understanding your values and objectives.
Ask for References
Requesting references from previous clients is a valuable practice. Speaking with past clients will give you insight into the agency's performance, the projects they have undertaken, and their ability to deliver on promises. It's an excellent opportunity to learn more about their experience and satisfaction working with the agency.
Choose an Agency that Aligns with Your Values
Building a successful eCommerce project requires collaboration and understanding between you and the development agency. Choose an agency that shares your values and with whom you can develop a good working relationship. Consider factors like shared interests, complementary skills, and overall compatibility.
Final Words
Finding the Best eCommerce Development Companies is crucial for the success of your online business. It is recommended to choose an agency that shares your values and vision, as a strong working relationship is vital for the success of your eCommerce project. If you're looking for a trusted eCommerce development company, consider Wama Technology. With their expertise in e-commerce website designing and development, they can help you build a powerful online store. Contact Wama Technologies today for a consultation and take the first step towards creating a successful eCommerce website.