Top 8 Intermittent Fasting Apps To Stay Healthy And Fit In 2023
An IF diet aims to help you develop long-term, healthy routines. You can use a intermittent fasting apps to keep tabs on what you eat and when and to help you stick to your fasting schedule.
By working with you to develop a unique fasting strategy, they encourage you to eat healthily over a limited time. They recommend exercising regularly and providing healthy meals for your family. Premium services, such as meal plans and exercise routines, are included with many of them.
Fasting regimens are individualized for each client to serve them in pursuing their goals. You will receive regular push alerts to keep you enthusiastic and on track with your intermittent fasting diet. The top intermittent fasting apps of 2023 are made to help you maintain a healthy lifestyle while enriching and simplifying your IF experience.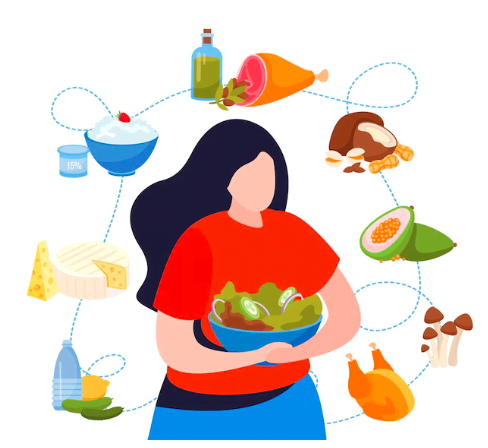 Useful Intermittent Fasting Apps in 2023
Zero 
Beautiful in its simplicity, Zero is a fasting, circadian rhythm, and individualized elongated fasting tracker. Made it simple to use the health benefits of fasting by connecting you with the world's largest fasting community through an app.
Since Zero can be set up to keep tabs on your fasting hours, it may be used with any fasting plan (or even one you devised on your own). You can choose from several different predetermined fasting windows, or you can make a plan that lasts from one day to a week.
Features:
Use the fasting journal to record your thoughts and feelings about fasting.

Inspiring and informative articles written by their skilled content staff every week

Accomplish goals and receive badges to motivate you on your fasting journey.

Establish a weight-loss target and monitor your results.
Fastient 
You may easily monitor your progress before, during, and after fasting with the help of fasting. You can log your symptoms, emotions, and weight, among other things, and keep track of your daily accomplishments. Users of Fastient can both create new fasts and edit existing ones.
Features:
Track your development in the final bar.
Quickly access up-to-date data via a straightforward dashboard
Shift when you begin your fasting (ex., last night after dinner)
You can add a final objective to your fasting procedure.

Your current fast will not count toward your overall total.
Life Fasting Tracker 
In 2023, the field of intermittent fasting will be flooded with numerous top-tier programs. This software is a planner since it allows users to specify their fasting sessions' beginning and end times. The benefit of intermittent fasting apps is that they often include a knowledge base with research-based articles and tips for newcomers and seasoned pros. 
Features:
Supportive research and health articles on intermittent fasting are updated weekly.

keep tabs on your intermittent fasting status, emotions, and progress with ease

Establish, tweak, and fine-tune the quick-time-to-duration

Rapidly initiate or break your fast
BodyFast 
Your new healthy lifestyle begins with BodyFast. Reach your goal weight and enjoy improved health and vitality. If you want to lose weight without dieting, intermittent fasting is your best bet. Neither downloading nor using BodyFast will cost you anything. Fasting plans and other features can be obtained from the coach, who is accessible by in-app membership.
Suppose you do not cancel your membership at least 24 hours before your current subscription period ends. In that case, it will be automatically renewed for another period equal to the length of your original subscription. Up to 24 hours before the end of the current subscription period, your account will be charged again for the subsequent subscription period.
Features:
Over ten people are planning to go quickly as 5-2 or 16-8.

A timer that goes by quickly and a weekly planner

Database of information on fasting schedules

Take your weight and measurements seriously.
Ate Food Diary 
The Ate Food Diary app makes it easy to keep a visual food diary, which can be helpful for things like keeping tabs on how long it's been since your last meal or snack and predicting how you'll feel after a particular meal or snack. If you manage a social media account, we've made it simple to post about what you've eaten.
Features:
Take a quick photo of your food before you dig in.
Maintain a journal of your food experiences.

Identifying your hunger signals is a must.

Keep a log of when you eat.
Vora 
Create, modify, and remove fasts in real-time with Vora, a cloud service monitoring application built for speed. Easily view the results of your last seven fasts in one convenient table. Regarding fasting, Vora can be used in any way you see fit. No fasting method is disapproved of:
A.I.F.: Alternate-Day Fasting

No Holds Barred

Fasting according to the Daniel Plan

Three-day fasting is required.
Fasthabit
Whether you fast for the same number of hours every day or vary the prompt window, the FastHabit app will work for you. Those who aren't 16:8 or 5:2 and have a limited window of opportunity to eat on both days can benefit from this strategy. The intermittent fasting apps keeps track of your fasting history for the past ten days, which may encourage you to save to your daily fasting time plan, and it can be programmed to alert your phone or Apple Watch when it's time to start or stop your fast.
Features:
A Fasting Log That's Both Easy to Use and Adaptable

Weight Recording

Speedy On and Off Timing for Notifications and Reminders

Rationale and Recent Statistics
Window 
You may keep tabs on your weight reduction progress over time and your daily fasting window using an app called "The Window." You can get a sneak peek at the monthly calendar that displays the total amount of time you have fasted each day, which can encourage you to keep to your fasting plan.
Features of Window Fasting App
Keep tabs on your eating window and fasting schedule in the same app.
Make sure you schedule your meals ahead of time.

The opening and closing of your dining slots are signaled to you.

All you have to do is ask Siri to open or close the dining room window, and you can do it from any device.
Conclusion
the use of intermittent fasting apps has become increasingly popular in 2023 as people strive to maintain a healthy and fit lifestyle. These apps offer convenient ways to track fasting periods, provide personalized meal plans, and offer guidance and support throughout the fasting journey. As technology continues to advance, Wama Technology, a leading mobile app development company, stands ready to develop innovative and user-friendly couple apps tailored to enhance relationships and foster deeper connections. Stay healthy, fit, and connected with the power of technology!.
Intermittent fasting has been proven to be a valuable tool in the fight against excess weight. It's now well-accepted that it reduces disease rates and extends life expectancy. There are some potential negative effects of intermittent fasting. It's vital to check in with your doctor before downloading any intermittent fasting applications. Wama Technology will be here to help you!