Top 10 Android App Development Companies in New York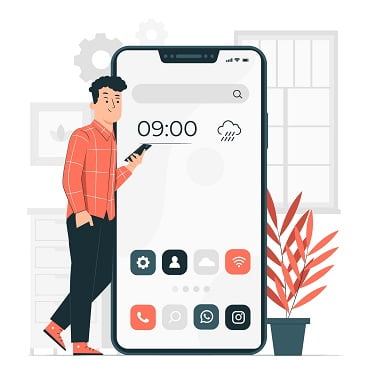 Are you looking for the best mobile app development companies in New York City? The Big Apple is not only known for its stock exchanges and theaters, but it is also quickly becoming a hotbed for tech startups. As a cosmopolitan city, New York attracts expert mobile app developers from all over the world, which contributes to the city's growth as a mobile app development hub. 
Looking for the top android mobile app development company in New York for your needs can be difficult. Here, we have listed the best mobile app developers in New York after evaluating their performance across different parameters.
Sapphire Software Solutions
Sapphire Software Solutions is a well-known brand. This Mobile App Development Company works as Product Partners with their clients, proactively assisting them throughout the process. Startups and businesses work with them to define their concept, design their prototype, build their MVP, and successfully expand their product.
Their methodology stands out for its early emphasis on value and strong collaboration. They work on each project to identify and implement simple acquisition procedures, provide value quickly to retain customers, and lay a solid foundation for future growth. You can hire New York mobile app developers to have your developer or teamwork solely on your project.
Fueled
Fueled creates useful and profitable mobile applications for clients of all sizes, and their work has received high praise from Creative Review and Digiday. The design and development company specializes in the arts, entertainment, and consumer goods industries. The user-friendly picture editing app allows users to enhance photographs with various filters, textures, and frames. Since its inception, it has attracted approximately 20,000 users.
Afterlight already had an iOS app, but they contacted Fueled to create an Android app with the same features. Fueled has developed many successful applications and has been the best Mobile App Development Company since its inception.
Wama
Wama is praised for its ability to create useful and engaging software-based experiences, having completed over 200 apps. The team's primary focus is on creating mobile applications for major organizations in the media, entertainment, and consumer goods industries. This leading mobile app development company employs some of the best mobile app developers in NYC, all of whom have worked with well-known brands. You can also hire mobile app developers based on your needs and budget.
Blue Label Labs
Blue Label Labs works with industry giants like iHeart Media and Bloomberg News to conceptualize, create, and deploy mobile applications. Their team specializes in medium- and large-scale business mobile application development, product design, and web development. El Dorado Airport tasked Blue Label Labs in Bogota, Colombia, with developing an app in eight weeks.
Blue Label Labs worked quickly and efficiently to create a suite of apps that help travelers with airport navigation, flight tracking, and communication with a live customer care service. You can hire part-time or full-time mobile app developers in New York to work on our project.
Five
Five assists leading companies such as Napster and Marriott International in developing core mobile products and commercial growth strategies. Their portfolio includes hotel and entertainment mobile application development and user experience design work. The work of millennials by this mobile app development company is everything you could want. That is how astute Five is as a company. It has hired some of the best app developers in the city.
They've made some fantastic apps, such as the official Game of Thrones companion app, which collaborated with Penguin Random House and Moonlite to turn your smartphone into a storytime projector. The apps from Five are thought-provoking, which sets them apart from other programs.
Tapptitude
Tapptitude has worked with large corporations such as Honda and Denza and several startups to back up its reputation. They are European-based mobile app and user experience designers with a global perspective, and they enable you to hire dedicated mobile app developers at competitive rates.
Tenor created one of the most popular GIF applications globally, with millions of users worldwide. Tapptitude designed its app to be as entertaining and lively as the GIFs they help people create.
Umbrella IT
Well-known companies such as SheKnows are among the clients of this renowned mobile application development company. Umbrella IT, based in Canada, brings a unique and powerful perspective to each corporate project they work on.
Mary Kay Inc. creates cosmetics for customers all over the world. They approached Umbrella IT with a specific plan to highlight their distinct brand voice and audience. Umbrella IT outperformed expectations with an extremely modern and stunning approach emphasizing impact. You can also hire them to hire dedicated mobile app developers to get your app up and running in a matter of months.
ZCO
Zco, which has been in business for over 25 years, is dedicated to maximizing the potential of technology by embracing new trends to provide customized solutions to customers such as Samsung. The design and development team primarily works with small to medium-sized businesses in the gaming and information technology sectors. In collaboration with Gig Development, Zco created Dino Battle, an iOS 3D game software.
Users can play as one of the numerous dinosaurs and compete against friends in either a single-player or multiplayer fight mode. The interface includes life-like ancient animations, and you can even hire mobile app developers to work solely on your project and meet your objectives.
Utility
Utility's customers include Airbnb and the NBA, making it a sought-after brand in online and mobile app design. This New York-based mobile application development firm works with businesses ranging from startups to Fortune 500 corporations.
With Jim Beam, the utility created the mobile app for Bleacher Report's cross-promotional sports quiz game. As a result, users had a dynamic, engaging, and enjoyable mobile experience.
Koombea
While they work with large corporate clients like Welltok, Koombea remains a bespoke software development firm focused on innovation and creativity. This Miami-based company helps businesses all over the world fine-tune their performance strategies.
Take a look at Koombea's work for WellMatch to see how they help businesses communicate with their customers in a unique and crowded market. Koombea helped them develop an audience strategy to broaden their reach.
Final Thoughts
We all know how important a mobile app is for business success these days. However, the foundation for app development success is a dependable mobile app development company that can add value to its clients. Wama is a leading mobile app development company that adds value to its clients and assists others in the industry in providing advanced mobility services to their customers. Wama creates award-winning mobile apps that engage customers with appealing user interfaces and thrilling experiences. We also received international acclaim for developing advanced and secure enterprise apps.