Top 10 Android App Development Companies in USA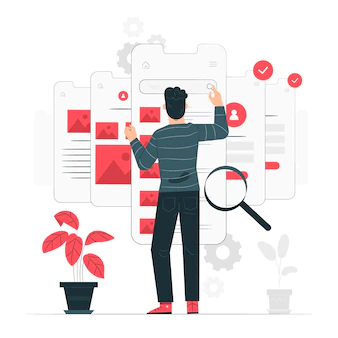 Android is a multitasking mobile operating system used in consoles, televisions, and smartphones. Android Inc. created the Linux-based operating system, later purchased and popularized by Google. Android OS first appeared in 2008 and quickly became the market leader in smart devices. People lauded the operating system because modern smartphones and tablets are now pocket mini-computers.
Android comes with a user-friendly and flexible system that can be learned in less than an hour. Because of the many relevant applications available, any Android user can easily build OS settings. Today we will discuss a few Android app development companies in the United States. Let us investigate.
Resourcifi
Resourcifi is a leading mobile app development company globally in the United States. This fantastic mobile app development company specializes in native and hybrid app development. The Resourcifi team is diverse, and its developers have developed mobile applications for various industries, including automotive, education, health, and finance. 
Resourcifi, one of the top ten mobile app development firms, offers flexible recruiting models, allowing you to onboard app developers part-time, full-time, or on the project.
Wama
Wama Technology is a renowned mobile app development company that focuses on user experience-driven innovation and portable software design. Wama Technology creates digital interactions that reach millions of people while providing value at every level. They have extensive experience with app development. 
Wama's development team or developers can share libraries and quickly and efficiently implement complex functionalities and performance because programming projects are based on modules, libraries, and resources. Their area of expertise in user experiences and designing user interfaces is digital transformation. Even today, it is the company's lifeline. 
RnF Technologies
RNF Technologies is the leading mobile app development company specializing in creating custom mobile applications for various industries. This top mobile app development company specializes in creating smartphone app solutions for various business issues, regardless of size. 
It has the right experts to guide you through the app development cycle, from consulting to planning to execution. RnF Technologies' software developers are qualified and trained to provide customized mobile device solutions while keeping your business needs in mind. 
Blue Label Labs
Blue Label Labs is a well-known mobile app development company in the United States. It is a well-known business in the United States and a leading mobile app development company. They provide trustworthy mobile app development services for Android, and other platforms. Blue Label Labs is leading for providing excellent services to businesses' apps, which frequently require the involvement of the development team and the technicians. 
This leading smartphone app development company in the United States offers various services. It consists of iPhone and iOS app development, Android mobile app development, mobile web application development, React Native app development, and Clover POS app development.
Rightpoint
Rightpoint is one of the world's top software development companies. This software development agency is well-known for its dedication and on-time project implementation, ensuring a high-quality final product. Rightpoint provides excellent mobile app development services to a wide range of industries, regardless of size or market, allowing them to gain a competitive advantage on a shoestring budget. 
This top mobile app development company has experience creating apps for various platforms, including iOS and Android. So, if creating software is on your to-do list, Rightpoint is one of the best companies to work with.
Cheesecake Labs
Cheesecake Lab is driven by a desire to improve people's lives, achieve scientific innovation, operate with the highest levels of integrity, and hire a diverse workforce that values teamwork. The company is based in San Francisco and is well-known for developing cutting-edge solutions for various industries. 
Over the years, Cheesecake Labs has planned, produced, and delivered different mobile software to clients worldwide. The android app developers at Cheesecake Labs are highly skilled and capable of producing high-quality results.
Sidebench
Sidebench is a leading mobile app development company known for providing excellent and user-friendly mobile app solutions to businesses. Sidebench, based in Monica, California, is a fantastic company to work with, and mobile app development is one of their most important areas. 
Their developers have built immersive and responsive mobile apps for iOS, Android, and hybrid platforms. Sidebench's skilled developers are experts in a wide range of solutions, including cloud services, cloud usability, cloud improvement, cloud infrastructure, and cloud security, to name a few.
Blue Whale Apps
Blue Whale Apps is one of the ten leading mobile app development companies globally for a good reason. They are a well-known product development agency specializing in developing best-in-class mobile app solutions tailored to the needs of their clients.
This top mobile app development management adheres to the policy of "creating flexible and sophisticated mobile applications first and foremost for clients." Blue Whale Apps has an experienced team of mobile app developers capable of creating difficult mobile apps for businesses and startups.
STRV
STRV is a leading company in the mobile app development industry. They are known as one of the world's best mobile app development companies. According to this leading mobile app development company, collaboration is the lifeblood of every project. STRV can put an end to your search for mobile app development partners. 
STRV's mobile app developers are incredibly enthusiastic, and their approach to app development is entirely forward-thinking. Throughout its 17-year career in the industry, STRV has developed several products and has offices in multiple locations. STRV has gained a spot on this list of the top 10 mobile app development firms for all the right reasons.
Mercury Development
Mercury Production, headquartered in Miami, Florida, is one of the world's top ten application development companies. Mercury is a good option if you want to work with the most important iOS/Android app developers in the United States. 
Mercury Development has a well-trained team of developers skilled at implementing cutting-edge technology to ensure that the applications they create are glitch- and error-free.
Final Thoughts 
In today's era, having a mobile app is critical for businesses. Users nowadays spend most of their time on smartphones rather than desktop computers. It is a sizable chunk that companies do not want to overlook. If you have an appealing mobile app with an exceptional interface, you have a good chance of increasing your market share. 
If you have an established business or an idea, you need an app that can best represent your company, and we at Wama make sure to present your company in the best way possible. Hiring premier mobile app development companies such as Wama will always guarantee an appealing, user-friendly, and superior mobile application.