Top 10 iOS App Development Companies in New York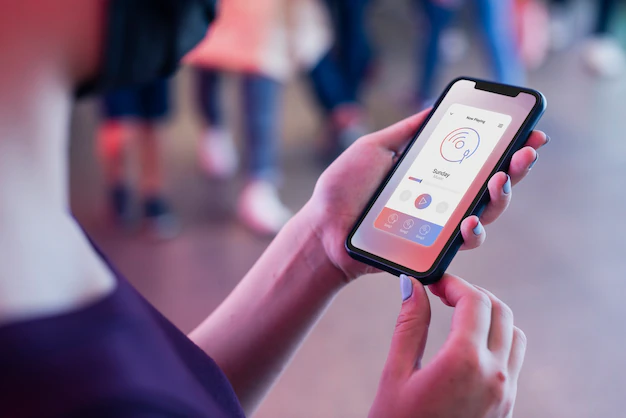 With over 5 million apps in the App Store and Play Store combined, it is safe to say that there is an app for almost everything. Over the years, mobile app development has become so advanced and smooth that every app development firm is now in direct competition to create the best mobile apps for users. Cities such as New York have reached the pinnacle of app development.
New York City is extremely diverse, with 800 spoken languages, making it quite progressive. In terms of progress, app development firms in New York have made significant contributions to the city's economy over the years. If we look at the global label, the city is home to some of the biggest names in the iOS app marketplace. Because many people consider New York City the city of dreams in the United States, iOS app developers in NYC strive to be a part of the best iOS App Development Company. We have a list of the top ten iOS App Development Companies in New York.
Sapphire Software Solutions
Sapphire Software Solutions is a New York-based full-service iOS App Development Company with a global client base. They can develop cross-platform apps and any specific IOS mobile app for you at the most competitive price. Do you want to hire a developer to work on your app development project separately? Hire IOS mobile app developers in New York from their talented pool of developers and app development specialists. You can hire one or more IOS App Developers in New York on an hourly or project basis, depending on your needs. Their iOS app developers are entrepreneurial and analytical thinkers who understand the complexities of their customers' businesses and project scopes.
Wama Technology 
Wama has set itself apart from the competition by establishing itself as one of the best software development firms in the United States. They offer their clients a full range of mobile app development solutions, including custom mobile apps, games, enterprise software, 3D animation, and augmented and virtual reality applications. From startups to enterprise organizations, the company provides top-tier software solutions that meet their clients' needs.
Wama is a technology consulting, design, and development firm that possesses all of the characteristics required for a successful technology development firm. They hire highly qualified designers and developers, architects, project managers, and testers, all of whom are chosen through a rigorous process. Hiring dedicated iOS app developers to work on your project will help you get your IOS app developed quickly.
iTechArt Group
Since 2002, iTechArt Group has provided specialized engineering teams to companies ranging from MVP to unicorn status. With extensive experience in web development, mobile app development, cloud computing, and DevOps, they have collaborated with over 350 clients and contributed to over $13 billion in acquisitions and 21 initial public offerings. You can hire dedicated iOS app developers on a part-time or hourly basis to work on your project.
Saritasa
Saritasa is bespoke software, mobile application, web application, and augmented reality/virtual reality development company that combines the design, development, and integration of complex technological solutions in a timely manner. They are skilled technicians who use their passion for technology to create excellent products and solutions for their clients. Their enthusiasm for technology keeps us informed, engaged, and excited about their work.
To create new customer solutions, they combine their enthusiasm and expertise in technology with a grasp of business and usability. They take the time to learn about your business and its specific needs through a collaborative and consultative approach.
Ezapp Solution
Ezapp is an ISO 9001/ISO 27001-certified, CMMI-accredited digital solutions provider with over 500 full-time employees spread across multiple Delivery Centers. Ezapp was founded in 2008 and is headquartered in New York, New York, with offices in the USA, the United Kingdom, Japan, India, and Australia. They have received numerous awards.
Ezapp is a team of Top Developers who specialize in various technology stacks such as Enterprise Web Applications, Mobile Applications, AI/ML, AI Analytics, Business Intelligence, DevOps, and UI/UX Development. They work with startups, small businesses, and large corporations from all over the world.
HQSoftwarelab
HQSoftwarelab is a commercial software development firm based in Europe and the United States of America with over 85 specialists specializing in Java,.NET, PHP, and Node.js. Full-cycle bespoke software development services delivered on-demand.
Sneakers Apps
It is a full-service IOS App development company specializing in assisting clients with the launch and growth of their businesses. 50+ businesses have trusted sneakers Apps since 2014, ranging from startups to corporations, non-profits, and partner agencies.
Their foundational branding, product development, and marketing services enable businesses to thrive at every stage of their journey rather than survive. Nothing is more frustrating than developing an app for your business only to see no results. It takes time and money to build, lowering employee morale, and leaves you with an app that requires maintenance.
CemtrexLabs
CemtrexLabs is a creative technology incubator with New York City and Pune offices. You can even hire professional iOS app developers to work on your project. For the world's most innovative businesses, virtual reality applications push the boundaries of consumer, industrial, experiential, and commerce applications. CemtrexLabs' primary goal is to help businesses grow by providing digital transformation services. Their design and development services range from mission-critical applications to advanced augmented reality.
Messapps
They are a New York City-based iOS mobile application development company. You could start a profitable app company with a team of innovative app developers and designers. Their staff will work with you throughout different phases to ensure your success.
Creative360
Creative360 is an IOS Mobile Application Development Company based in New York City dedicated to assisting entrepreneurs and businesses in creating the next big thing. Since its inception, Creative360 has sought to provide innovative ideas to aspiring entrepreneurs. Its mission has been to assist its customers in refining, designing, and eventually launching their mobile apps as a technological partner. This concentration is Their passion, and as a result, it has shaped the talents of Their agency.
Their top-tier front-end and back-end developers work together to start assembling your product. This step is made easier by efficient, annotated code and best practices in management. Go ahead and hire them for IOS app developers.
Final Thoughts
Choosing the right business partner is critical. The right app development company will assist you in creating the right business application and will not only create an app but will also consistently find and remove bugs, update it regularly, and provide complete reliability. Some of these firms are not only top agencies in New York but also the best app development companies in the USA, having transformed themselves into globally recognized brands.
Even if you do not live near the location of the company you choose in the United States, you can always outsource your mobile application development project to the best app development companies in New York. You can anticipate a high-end app that is highly functional and superior. Wama Technology works tirelessly for you. You can always expect a high-end app that is highly functional and superior in all aspects.