Top 10 iOS App Development Companies in USA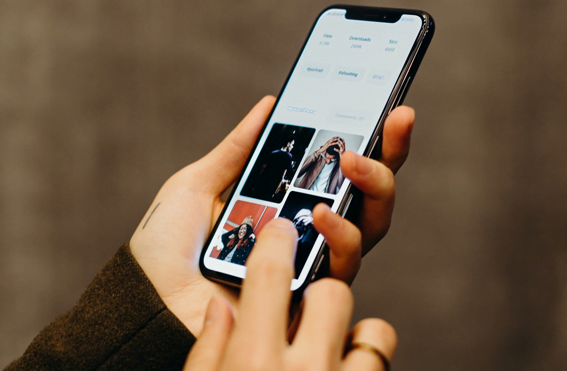 According to Statista reports, the United States of America has nearly 113.5 million iPhone users as of March 2021, with over 118 million expected by 2022. As a result, with roughly 47 percent of the smartphone market share, iPhones have taken up the most space and are widely recognized as the most popular smartphones in the USA.
Such rapid growth in iPhone usage and growth trends will witness a bright future for iOS app development in the United States. iPhone app development is an evergreen and profitable app development platform. Compared to previous years, the installation and use of mobile apps for social networking, chatting, entertainment, and photo/video editing increased by 60% in 2020.
Whether users require laundry and dry cleaning services, professional massage or facials, or skilled taskers for yard work, home repair, or plumbing work, they can unlock their smartphones, open on-demand service apps, and have professionals arrive at their door.
Popular categories of iOS mobile apps in the United States modernize traditional business models. Because of mobile applications. Every service will be at their fingertips if app users have mobile apps on their devices.
This article will assist you in searching for the best IOS App Development Company in USA. To make your research easier and faster, we have compiled a list of the USA's top iPhone mobile app development companies.
Intellectsoft 
Intellectsoft provides various software and mobile app development services in the United States, including IT consulting and building tech roadmaps, design and development of scalable app solutions, etc. The company assists brands in developing communicative app solutions and accelerating their businesses' digital transformation. With hundreds of apps delivered across a wide range of business domains, Intellectsoft ranked as the leading iOS Mobile App Development agency in the United States.
Wama Technology
Wama Technology is a top mobile app development company in US. The company is known for providing cutting-edge digital solutions in mobile and web app development.
Wama builds high-performing Android and iOS mobile apps for businesses using a team of dedicated mobile app developers with decades of experience creating mobile applications on various platforms. It provides mobile app development services and solutions to startups and multinational corporations in various business verticals. Wama delivers advanced AI mobile app solutions and meets the needs of modern businesses in industries ranging from healthcare, retail, and e-commerce to FinTech, travel, banking, and finance.
Hyena.ai
Hyena Information Technologies (Hyena.ai) is a well-known full-stack iOS app development firm in the United States. As a strategy, the company monitors changing mobile app market trends, adopts emerging technologies, and delivers forward-thinking app solutions on time. Hyena's iOS app developers use the latest digital technology to create world-class iPhone apps for businesses of all sizes, from the highest level of security with Blockchain to reliable automation with Artificial Intelligence, Machine Learning, and Deep Learning.
Native iOS application development services and Android app development services are among the company's software development services. It also specializes in providing intelligent AI app development services. Hyena's AI app developers in the United States will assist businesses in integrating AI-powered chatbot-like features into their existing applications and establishing their brand in this digital world.
Simpalm
Simpalm is a leading mobile app development company based in the United States. In 2009, the company was founded in Washington, DC. The firm has offices in Virginia, Washington, DC, Maryland, and Chicago. The company specializes in developing iOS, Android, React Native, and Flutter apps. It serves banking and financial institutions, digital payment processing firms, social media firms, retail, B2B and B2C e-commerce firms, and others.
AppClues Infotech 
AppClues is a leading provider of custom mobile app development services in the United States. The company is skilled at creating apps with appealing color schemes and graphics.
AppClues has aimed to build revolutionary mobile apps that ensure client satisfaction by adopting fluctuating trends in emerging mobile technologies. The company specializes in creating a rough app development concept for a unique and feature-rich mobile application that taps the app vision.
Messapps
Messapps is a well-known iPhone mobile app development company in the United States. It offers full-stack app development and consulting services to multinational corporations and small and medium-sized businesses. Messapps app developers have aimed to create software applications that run for years without crashing and provide the best performance to end users since 2013.
Quy Technologies 
Quy Technologies, also known as QuyTech, has over a decade of experience designing and developing mobile applications. We have included QuyTech in our list of the top iOS mobile app developers in the United States because of their ability to create communicative UX/UI designs and impeccable apps. It provides various software development services to clients in Healthcare, Retail, Real Estate, Education, Travel, and other business verticals, including Android/iOS application development, Augmented Reality and Virtual Reality app development, chatbot development, Blockchain app development, and custom CRM development.
The BHW Group 
The BHW Group is a well-known web and mobile app development company in the United States, with over 12 years of experience, a successful track record of 400 app development projects, and 80 customers across 23 business verticals. The company is passionate about transforming scratch-level app ideas into intelligent mobile applications and has a team of iOS app designers and developers. It uses cutting-edge technologies to create Android, iOS, hybrid, and web apps.
Bluestone Apps 
Bluestone Apps is one of the top mobile app development Company in Dallas, Texas. Since its inception, the company has created thousands of native and hybrid mobile apps by combining its technological expertise. Its portfolio includes audio/video streaming apps, travel booking apps, e-commerce app development, fitness apps, video conferencing apps, mobile healthcare apps, and many other services.
Five Pack Creative 
Five Pack Creative is a well-known Mobile App Development Company in Frisco, Texas. The company specializes in custom app development, IT Staff Augmentation, and the development of responsive web apps. The company creates user-friendly, engaging, interactive, and highly responsive app solutions for startups and Fortune 500 companies in the USA with a team of highly experienced application developers and designers.
Final Thoughts
when it comes to iOS app development, finding the right partner is crucial for success. Among the top 10 iOS app development companies in the USA, Wama Technology stands out as a reliable choice. With their expertise and experience, they can develop a customized couple app that meets your unique requirements. Trust Wama Technology, a leading mobile app development company, to bring your vision to life and create an exceptional app that enhances relationships. Contact Wama Technology today to embark on your app development journey.