Top 10 Mobile app development companies in Boston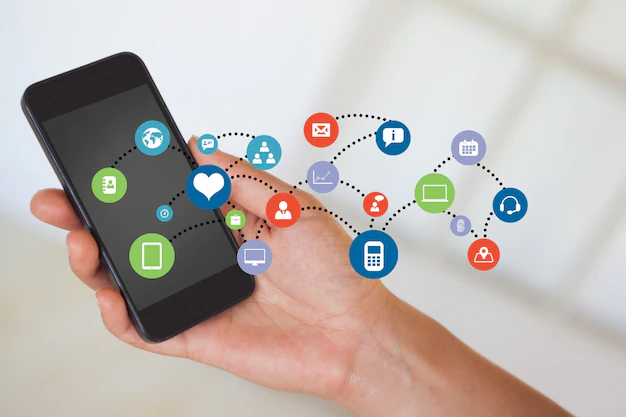 Boston is ranked first among cities with the highest likelihood of leading global change through technology. Its macroeconomic impetus is as strong as the city's academic reputation. Boston is home to a slew of software solution providers who have orchestrated the city's rebranding, competing with domestic and international innovation hotspots. A new app appears on the App Store or the Google Play Store almost every other day. Businesses realize that apps are now omnipotent and that they are the best marketing channels. They can not only sell but also provide personalized experiences, important notifications, and so on, all of which enhance the customer experience and lead to the development of brand loyalty. So, if you are a Boston business owner looking for mobile App Development Company in Boston , now is the time.
In either case, apps provide profits and customer engagement like no other channel. So, if you go out looking for Android and iOS App Development Services in Boston, you will find great firms, but a cursory glance will not suffice; you will need a detailed overview of them all before making your decision. So, we've compiled a list of Mobile App Development Companies in Boston for your convenience.
AppsChopper
AppsChopper is a Webby Central LLC Company specializing in creative app design and development with offices in New York, Walpole, and Boston. They are a team of creative mobile app professionals who create elegant designs, engaging experiences, secure code, and usability testing to help your business grow.
Wama 
Wama is a business solutions and IT services company headquartered in the United States with global delivery centers in India. Since our inception, we have offered innovative business solutions to customers worldwide, including products, services, and IT solutions. As your company grows, the need for technology enablement becomes increasingly important. Wama collaborates with you to ensure that your growth is technologically sound. We have a process in place to understand your technology needs and then address them with solutions that are unique to you.
WebiNerds
WebiNerds is passionate about two things: technology and business. They have been working with clients in the United States and Europe since 2012 and have proven to be a trustworthy partner for tech startups. They have recently collaborated with Techstars companies to enhance their products. Modern technologies can significantly improve people's lives; they offer opportunities to work on promising FinTech, Healthcare, Data Science, and Machine Learning projects.
Hedgehog Lab
This Boston-based digital consultancy uses pre-launch and pre-sales strategy to create strong mobile app solutions. Hedgehog Lab has business outposts in key global innovation hubs like New York, London, Boston, and Hyderabad. More than a decade of industry experience demonstrates their knowledge inventories in building economies of scale for mobile apps. Their portfolio has frequently resulted in streaks of awards from international partners for major projects. Hedgehog is a strong contender for the best Boston mobile app development company.
Zco Corporation
Zco Corporation, founded 30 years ago to resolve backend and desktop software needs, has transitioned into the major league of smartphone app development. It employs 300 people and has headquarters in New Hampshire and Boston. Their services include mobile app/game development, enterprise software, animation, and augmented reality/virtual reality. They work with clientele from all walks of life and have open policies for transferring intellectual property rights and profit-sharing.
Rightpoint
It was recently added to the list of companies acquired by Genpact. Rightpoint, one of the top app developers in Boston, is a quasi-digital consultancy that serves best as a B2B technological partner. Their capabilities range from strategy to design and development, specializing in digitally transforming businesses. Rightpoint has the workforce to support project essentials of newly mainstreamed technologies like Augmented and Virtual Reality, operating out of ten bases across the United States. They are software partners with high-net-worth companies such as Microsoft, Google, and Salesforce, to name a few.
Thoughtbot
A full-stack, multi-platform software developer with over 15 years of web/mobile development experience. Thoughtbot's stack includes the most recent programming frameworks and languages. It replaces iOS and Android engineering with React Native. It has expanded its capabilities to include working codes in Ruby on Rails, Django, Python, and Level Up, to name a few. It has a presence in Texas, Massachusetts, New York, North Carolina, California, and Boston, with one branch open in London.
DockYard
DockYard is a digital product agency that consults on custom software, mobile, and web application development. They offer exceptional professional services in strategy, user experience, design, and full-stack engineering to clients such as Netflix, Apple, Nasdaq, Fidelity Investments, Cars.com, McGraw-Hill, Harvard, Constant Contact, Zipcar, WNYC, and various startups to bring brilliant digital ideas to life. DockYard uses Ember.js, React.js, Elixir, Ruby, and other technologies to help organizations turn ambitious, complex ideas into fully deployed apps. The integrated approach of DockYard enables us to solve problems quickly while maintaining stability, maintainability, and scalability. The company is smart, experienced, and well-versed in modern application UX, design, and architecture. DockYard is frequently on the cutting edge of technology and invests heavily in the open-source community. They also provide testing and quality assurance (QA), project management, training, support, and staff augmentation. And, with consultants across the country, they have staff in key markets across the country.
Rocket Farm Studios
In response to the iPhone's debut, Rocket Farm Studios was founded in 2008 to excel at App Store monetization through mobile applications. Their projects have established them as a leader in their field for developing minimum viable products, establishing them as one of the top mobile app development companies in Boston. Rocket Farm Studios works with both enterprises and startups and has developed turnkey projects in music, education, healthcare, and the fitness industry.
Boston Technology corporation
Boston Technology Corporation has built a diverse catalog in less than 15 years since its inception. BT mSOLUTIONSTM is their flagship product, offering healthcare, finance, and sales solutions via smartphone apps. BTC uses its skill set to digitally transform enterprise software, whether backend integration or end-to-end application development. They also provide off-shore or entirely outsourced tech support and act as human resource consultants from their corporate headquarters in Boston. As a Boston mobile application development company, BTC has the potential to do even better.
Final Thoughts 
Wama recognizes that successful android or iOS mobile app development requires a thorough understanding and execution of functionality, thorough design documentation, agile development, robust testing, and post-launch support. We are one of Boston's most highly regarded app developers because of our expertise. Our clients, from startups to Fortune 500 corporations, rely on us to deliver cutting-edge software that meets their requirements.