Top 10 Mobile app development companies in chennai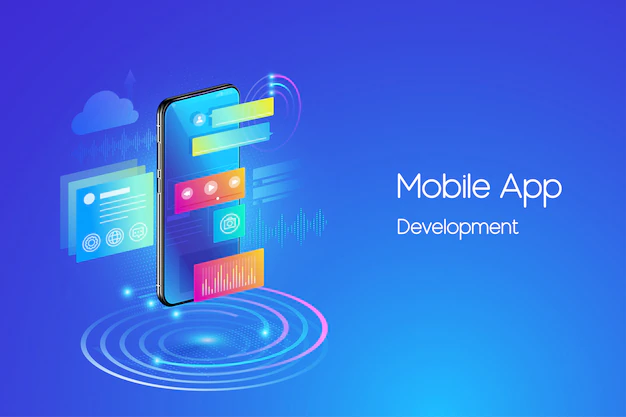 There is endless competition for Mobile App Companies in Chennai to market apps and businesses. In general, three different criteria are used to develop a mobile app, with the primary factor being the decision to create an MVP or EVP product. The following step is to identify the best mobile operating systems for creating business buzz. The final stage is to become acquainted with the overall thought process of potential customers.
Traditionally, Chennai has a diverse list of mobile app companies that can propel your company to the top of the rankings by keeping all of your customers connected and responding to their needs. Mobile app marketing is the most important aspect of app development, whether a Minimum Viable Product or an Exceptional Viable Product. It states that the popularity of mobile apps will be reflected. Before beginning the mobile app development process, most Chennai-based companies will let you know about user behavior analytics and app performance. Here is our list of top mobile app development companies in Chennai that you should consider for your next mobile app development project.
Ninos IT solution
Ninos IT Solution is a well-known Best Mobile Apps Development Company in Chennai. They believe in building a fan base of clients, vendors, and employees by offering exceptional products, smooth transactions, and after-sales support. They create iPhone, iPad, Android, and Blackberry apps for clients worldwide. To meet client expectations, they have professional developers who deliver on the promise of Quality, Expertise, and Intellectual Capital by developing products in a creative and modern manner.
Wama Technology
Wama Technology is a well-known Mobile App Development Company in India specializing in iPhone, iPad, and Android applications. Other areas of specialization include IoT, Blockchain, AI, and System Programming. Wama Technology was founded by a group of highly qualified professionals who specialize in providing authentic and creative services. Since their inception more than four years ago, they have delivered exceptional results in software development for all of our clients around the world. They have a successful record of working with clients from all over Chennai and Tamil Nadu.
Wama technology has created over 100 powerful global software development projects, including UI / UX design and development, cloud infrastructure, maintenance, etc.
Contus
Contus stands out as a premier mobile app development company in Chennai, with a strong specialization in crafting top-notch mobile applications for both Android and iPhone platforms. Our core focus is on delivering user-centric product design and engineering solutions that cater to businesses' unique needs. We excel in creating social applications and seamlessly integrating APIs, enhancing your brand's digital presence. At Contus, our commitment is unwavering: we strive to deliver exceptional service that empowers your business to connect with your target audience through mobile applications that are not only highly functional but also immensely satisfying and unforgettable. If you're looking to transform your business's mobile presence and engage with your customers effectively, trust Contus as your go-to mobile app development partner in Chennai.
Mirror Minds
Mirror Minds is an ISO 9001: 2008 certified company known for its high-quality services, with over ten years of experience among its developers and designers. Mirror Minds specializes in app development for the iPhone, iPad, Android, Blackberry, and the Web. They have a team of designers, artists, software developers, and technical experts who have focused on delivering the best iPhone, iPad, Android, Blackberry, and Web-based applications to their clients as one of the Top Mobile App Development Companies Chennai.
Team Tweaks Technologies
One of the most well-known Top React Native App Development Companies in Chennai is Team Tweaks Technologies. They have dedicated mobile application developers who thoroughly examine the needs of clients and their businesses. They make certain to pursue clients with their expert application developers to produce extraordinary results and exceed client expectations.
We pop Info Solutions
We pop Info Solutions is a Top Android App Development Company in Chennai specializing in the design and development of iPhone, iPad, Android, and Blackberry-based applications and websites. We pop Info Solutions provides a wide range of web and mobile application development services worldwide to create the most user-friendly and high-quality applications.
Pyramidion solutions
Pyramidion Solutions is a Mobile Application Development firm specializing in developing IoT, Android, and iOS applications backed up by a solid backend infrastructure. They have a successful record of developing and designing Android and iOS applications for small startups to large corporate businesses as a Top iOS/iPhone App Development Company in Chennai.
W2S Solutions
W2S Solutions is a leading digital transformation firm with over ten years of experience providing exceptional technology solutions. With their talented professionals and ideas, they focus on making your business unique and successful. W2S Solutions creates dependable, forward-thinking mobile app solutions that enhance and improve existing business operations.
NYL Technology
NYL Technologies is a leading mobile application development company that constantly incorporates new technologies into its products. They create both native and hybrid apps. Their application solutions are dependable, scalable, and affordable. They develop apps for both iOS and Android, and they use react-native and flutter to provide efficient cross-platform solutions. They've created over 150 mobile apps, including UI/UX design and development, and have hosted mobile app development databases in cloud infrastructure.
They concentrate on developing business-specific solutions by leveraging the power of cutting-edge digital technologies such as IoT, RPA, AI, Chatbot, and Cloud. They have served the needs of businesses in various industries, including eCommerce, education, finance, healthcare, media, retail, non-profits, and many others.
Lia Infraservices
Your Premier Mobile App Development Partner in Chennai, India, Singapore, the United States, New Zealand, and Australia"
Are you in search of a reliable mobile app development partner in Chennai? Look no further! Lia Infraservices is the go-to choice for startups and established enterprises in Chennai, India, Singapore, the United States, New Zealand, and Australia. With over five years of experience, we have built a reputation as the most trusted Android and iOS app developer in the region.
What Sets Us Apart: Expertise: Our team excels in crafting high-quality mobile applications. Whether you need native, hybrid, or cross-platform web and mobile apps, we have the skills and knowledge to deliver outstanding results.
Full-Service Solutions: Lia Infraservices is not just a mobile app developer; we offer comprehensive solutions. From developing enterprise software products to providing international standard-compliant digital marketing services, we are your one-stop destination for all things mobile app-related. Global Reach: While we are based in Chennai, our reach extends to countries like Singapore, the United States, New Zealand, and Australia. We understand the nuances of global markets and can tailor our services to meet your international needs Choose Lia Infraservices as your Android and iOS mobile app developer in Chennai, and experience the excellence and innovation that sets us apart. Partner with us today and turn your app ideas into reality!
Final Thoughts 
when it comes to mobile app development in Chennai, Wama Technology stands out as one of the top companies in the industry. With their expertise and experience, they have gained recognition for their exceptional app development services. Whether you're looking to create a couple app or any other mobile application, Wama Technology can fulfill your requirements with their skilled team and dedication to delivering high-quality solutions. Trust Wama Technology, the leading mobile app development company, to bring your app ideas to life and ensure a seamless and engaging user experience.