Top 10 Mobile App Development Companies in gurugram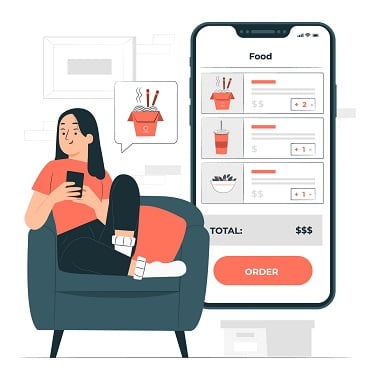 Mobile applications are critical to the growth of the business. To attract new customers, every modern business requires its mobile app. As a result, selecting the right company for mobile application development is critical. Most applications are updated every six months on average. The important things that a mobile app provides are a strong brand image, more value to its customers, and increased profit. Mobile is a technology that spread quickly and became a part of almost everyone's lives worldwide. Mobile phones replaced landline phones as the primary mode of communication in the early stages. As mobile technology advanced, it surpassed conversation and became a part of everyday life.
The market for Android app development has expanded rapidly over the last decade. Compared to other platforms, Android has the largest user base (84 percent). It controls 52% of the smartphone market in the United States. Furthermore, users prefer an Android mobile app to a website. However, finding an app development company that can assist you in scaling your business and ideas through a dream Android app is extremely difficult. We have developed a list of the top 10 android app development companies in Gurgaon to assist you in locating top performers in this field. All of these businesses offer first-rate Android application development services in Gurgaon.
DianApps 
DianApps is a globally recognized and prestigious mobile and web development company. Since its inception, the company has gradually expanded its wings, gained end-to-end expertise with new technologies, and provided clients with exceptional, groundbreaking products and services, establishing itself as a leading App development company in the USA and other countries. Each development project is managed by a dedicated team of 60+ creators and highly skilled developers who ensure that highly responsive and quality services are delivered. We have served over 100 clients from all over the world to date. The team takes an agile approach when creating masterpiece products and services that speak for themselves.
Wama Technology  
Wama Technology is a leading web and mobile app development company. We have built a strong foundation of the web and mobile app development processes with much matured and optimized engagement and delivery models as a seasoned team of 100+ developers. We have dedicated teams with a customer-centric approach for all phases that consistently deliver on all fronts, whether business analysis, UI/UX, development, or QA. We are proud to count startups, entrepreneurs, SMEs, and Fortune 500 companies among our clients. We are not just a vendor; we are your technology partner, assisting you in evolving your ideas, making the best suggestions, and guiding you through every critical step.
Dew Solutions Pvt Ltd
Dew Solutions is an IT Services company specializing in Mobile App Development (both Android and iOS) and Web Application Development for clients worldwide. They have a large team of 350+ people spread across multiple functions. Product Consultation, UI/UX, Front End Architecture Design & Development, Java-based development, Android App Development, IOS App Development, Hybrid Apps Development, Quality Assurance, Cloud Infrastructure Management, Machine Learning, Internet Of Things, and Blockchain are just a few of the technologies in which their team excels. They have served over 80 clients, some of whom have been with them for 3 to 7 years. They have completed over 270 critical projects for their clients.
Xeliumtech Solutions
Xeliumtech Solutions is your one-stop shop for Digital Transformation services such as Mobile App Development, Ecommerce, DevOps, RPA, AI, IoT development, Adobe AEM, Hybris, and more. In addition, they are a leading Digital Marketing Agency and Business Process Engineering consultancy. Founded in 2010, Xeliumtech now has offices in the United Kingdom, the United States, and India, as well as 24X7 support services. They serve Fortune 500 conglomerates as well as startups from a variety of industry verticals all over the world. Xeliumtech focuses on developing custom Mobile, Web, and Software Solutions for various industries, including travel, hotel, manufacturing, real estate, healthcare, retail, marketing, education, and many others. They have a team of 100+ highly dedicated and skilled professionals who provide customized Mobility, Website, Robotics, Software, RPA, and Cyber Security Solutions.
EDIIIE
With the focus on quality, EDIIIE is India's largest solution provider for AR/VR/MR and Gamification needs. EDIIIE is always ready and excited to work on new and exciting projects in AR/VR/MR. EDIIIE believes constant innovation is essential for developing highly customized and inspiring industry solutions. They collaborate with various industries, including Defense, Aviation, Retail, Tourism, Healthcare, Education, Consumer Goods, Power, and many more, to exceed every quality and innovation benchmark. Their unrivaled services in AR/VR/MR/XR, gamification, and animations distinguish them as digital experience pioneers.
Affle Enterprise
Affle Enterprise BU focuses on assisting businesses in going online by developing platform-based apps that enable thriving startups and large enterprises to solve complex business challenges through mobility solutions. Affle is a global technology company that provides consumer engagement, acquisitions, and transactions through relevant Mobile Advertising. The platform aims to improve marketing ROI by using contextual mobile ads and reducing digital ad fraud. On August 8, 2019, Affle India completed its initial public offering (IPO) in India and is now trading on the stock exchanges (BSE: 542752 & NSE: AFFLE). Affle Holdings is Affle India's Singapore-based promoter, and among its investors are Microsoft, D2C (An NTT DoCoMo subsidiary), Itochu, and Bennett Coleman & Company (BCCL).
Yuasa Software Labs
Yuasa is a multi-award winner. They specialize in custom software solutions centered on mobility, chatbots, and machine learning. Their team has served over 500 clients in 25 countries. Apart from Mobility, Yugasa also provides chatbot services to clients from various verticals by deploying the Yubo framework, a Yugasa proprietary platform with excellent integration with popular platforms such as Facebook, Slack, Websites, and Mobile Apps. A dedicated chatbot development team at Yugasa has experience building production-ready chatbots for multiple channels. Yugasa's expertise in developing high-quality custom mobile apps in various verticals such as mCommerce, Social Networking, Healthcare, Hospitality, On-Demand Services Apps, and Wearable Apps has been recognized by several clients.
Web Decorum
Web Decorum is India's finest Web Design, digital marketing, and mobile application Company headquartered in India which was officially founded in 2011. They thoroughly examine and implement your unified web promotion strategy via online and SEO Marketing companies. Webdecorum has a large development team that is highly experienced in all mobile app development platforms and strives to create innovative mobile applications for each Client. 
Bhadani Technologies
Bhadani Technologies is one of the most reputable IT solution providers, offering custom software solutions to startups and enterprises. They are focused on making the Client's project a success by applying their specialized knowledge in building and growing products for small startups and well-established companies. So, if you want to run a long-term partnership with zeal, easy-to-work-with professionals worldwide in your style, you've come to the right place. They are not simply implementing your ideas on your business product; there is much to be evaluated before they begin development. They use the balanced scorecard to implement a tried-and-true corporate strategy in your project.
Ez Appsolution 
With EzappSolution, you can explore the endless possibilities of innovation and cutting-edge Mobile, Web, Game, and Embedded technologies. EzappSolution has taken pride in serving numerous happy customers from various industries worldwide with superior quality technologies and ideas for over a decade. They are at the forefront of innovative Web and Mobile Application development and solutions. EzappSolution is a pioneer in the world of information technology, and we place our valued Client's needs first and foremost. Their headquarters are in the rapidly expanding Indian city of Gurgaon. They have three additional associate offices in the United States and Singapore, serving their growing portfolio of clients worldwide.
Final Thoughts
Wama Technology, as the Best App Development Company in Gurgaon, can provide high-quality web applications tailored to your specific business needs. We've collaborated with various brands, associations, businesses, and individuals to create incredible applications based on their brilliant ideas. We create versatile, error-free, and intuitive mobile applications with consistent UI/UX that revolve around your customer's preferences and business objectives. Let's talk about it and make your great ideas even better.