Top 10 Mobile app development companies in Hyderabad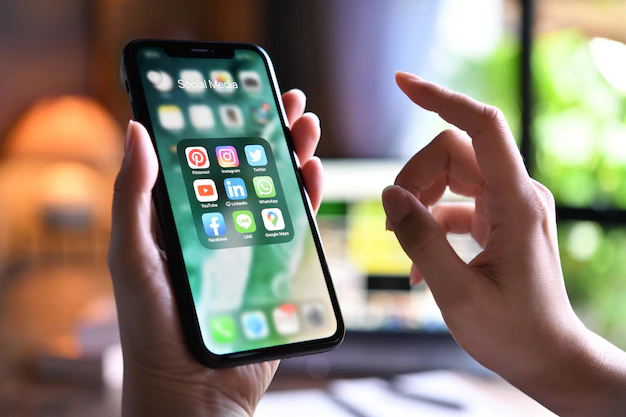 The economy of Hyderabad has changed dramatically over the years. Instead of being a traditional service hub, the city now has a diverse economy. Following India's economic liberalization, the city has seen an influx of large corporations and the emergence of startups. Since mobile applications have become a significant source of revenue for many of these businesses, there has been an increase in the number of mobile app developers in Hyderabad. Furthermore, several reputable Android universities and colleges in Hyderabad provide android app development courses.
If you are a business owner who dreams of your company becoming a brand, you're probably looking for the best mobile application developers in Hyderabad. There are many skilled engineers and think tanks in the city who fully understand the world of modern technology. They are not only capable of developing world-class mobile apps but also of making cutting-edge developments in IoT, smart devices, and wearables using current methodologies such as AI, ML, AR, VR, and MR.
This long list of mobile application development companies in Hyderabad has been created specifically for those looking for an opportunity to work with some of the most capable mobile application development companies in Hyderabad. This list of Hyderabad software companies ranks the companies based on specific parameters that will assist you in determining which company is better at what.
Hedgehog Lab
Hedgehog Lap is the top software company in Hyderabad. Hedgehog Lab's goals are simple: stay focused, give users something with which they can connect, and have faith in the team. These principles appear straightforward, but Hedgehog Lab employs them to supplement mobile app development in Hyderabad. This leading mobile app development company in Hyderabad has experienced exceptional growth since its inception, with a 160 percent increase in revenue in 2016.
Wama 
Wama has achieved significant success as a mobile app development firm in every venture. This is a renowned mobile app development company in Hyderabad. It also has substantial expertise in web development, UI/UX design, mobile game development, VR/AR development, IoT solutions, and wearable app development. Wama Technology provides custom mobile app development and design services to clients from small businesses to large corporations. Mobile apps are created with concrete strategies to attract a large audience while also achieving the goal of transforming the organization into a future-proof one. The company uses cutting-edge tools to create a modern framework for app design that works on iOS, Android, and Windows devices.
Mutual Mobile
Mutual Mobile is one of the leading mobile application development companies in Hyderabad, and its groundbreaking products have transformed the digital ecosystem. We ranked it second among the top IT companies in Hyderabad. The company has collaborated with companies such as Disney, Nat Geo, ESPN, Audi, Walmart, Under Armour, Nestle, and others. The agency boldly breaks down barriers in search of solutions that redefine app development. Each of its case studies is a particular example of the app development agency's meticulous research, planning, and implementation for any project.
Byteridge 
The Byteridge has everything you'd expect from a mobile app development company: over 100 clients, 130 products and solutions, and 200 projects. Everything about Byteridge is A1, from product conception to implementation to delivery. Finding equally curious partners in Microsoft, Hindware, Tata, IIFL, and many other brands, SMEs, and startups, it builds mobile applications with unstoppable tenacity and a constant desire to improve.
MobileWays
Despite its youth, MobileWays, one of the leading android development companies in Hyderabad, has transformed mobile application development in Hyderabad in a short period. It provides full-stack services to all customers, including mobile app development in Hyderabad, strategy, integration, UI and UX design, support, and maintenance. It is extremely cost-effective and provides the best technical advice to every customer. Working with MobileWays for mobile app development in Hyderabad has increased the ROI for almost all of its clients.
Switch Soft Technologies
Switch Soft Technologies, one of the leading iOS app development companies in Hyderabad, offers high-quality digital services 24 hours a day, seven days a week, with end-to-end business and software consultations. The company is renowned for its on-time delivery and dedication to customer service. It is always looking for new ways to integrate technology and design into mobile applications and make the extraordinary out of the ordinary. Switch Soft Technologies is one of the few application developers in Hyderabad who excels in every vertical. If you are looking for iPhone app developer jobs in Hyderabad, you can find them here and apply.
Devathon
Devathon can be your ideal entrepreneurial partner, guiding you through each stage of the development process. This popular Android development company in Hyderabad understands the fast-paced world of mobile applications and consumer preferences. It has worked with companies to help a brand earn more than $100 million in revenue. Devathon's engineers are experts in platforms such as Android and iOS development and hybrid app development.
TechWebLabs
TechWebLabs has built a strong team of specialists in less than a decade, allowing them to complete 200+ projects for more than 180 clients in 70 countries. This top mobile application development company in Hyderabad has a stunning portfolio with an interesting clientele from various industries, allowing the app agency to work for multiple verticals. If you are looking for iPhone app developer jobs in Hyderabad, this is the place to be.
VixSpace
VixSpace provides a wide range of digital services. It has assembled some of the brightest minds capable of turning any raw idea into a full-fledged profit-generating product. This leading Android app development company in Hyderabad has extensive experience in enterprise business solutions, gaming, e-commerce, hospitality, martech, and others. It has done significant development work and helped businesses earn big bucks.
Neti Software Services
Neti Software's Services offering is divided into services and Products. Whereas in Services, the app builder provides a wide range of options relevant to B2B technology, Agile and traditional methodologies are used for development. Neti Software Services is one of the best Android app development companies in Hyderabad.
Final Thoughts 
when it comes to mobile app development in Hyderabad, Wama Technology stands out as one of the top companies in the industry. With their expertise and experience, they have proven themselves as a reliable partner for businesses seeking to create innovative and user-friendly mobile applications. Whether you need a couple app or any other mobile app solution, Wama Technology can deliver high-quality results that meet your unique requirements. Trust Wama Technology, the leading mobile app development company in Hyderabad, to bring your app ideas to life.