Top 10 Mobile App Development Companies in jaipur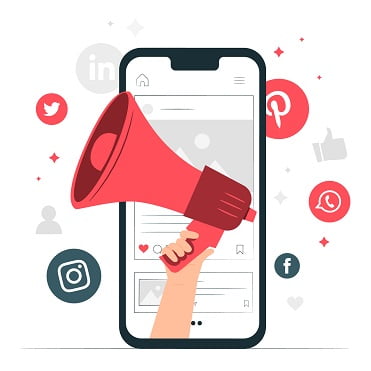 Jaipur is currently one of India's fastest-growing tech hubs. As it is colloquially known, the pink city has benefited from and contributed to the country's digital boom. It is now a desirable destination for IT firms and young professionals.
Are you looking for the best mobile app development companies in Jaipur? Find the best mobile app developers in Jaipur for your business app ideas. Brand recognition and visibility have reached new heights thanks to mobile applications. The business applications function as a consistent virtual store that customers can enter anytime. Customers' comfort and, as a result, a good return on investment form a clear profitable combination. On the other hand, Exceptional mobile apps necessitate the abilities of virtuoso developers who can construct an application that exceeds the market's limit. Therefore, hiring one of the best mobile application development companies in Jaipur is critical. As a result, we've compiled a list of the best app developers in Jaipur below:
Dian Apps
Since its inception, the company has gradually expanded its wings, gained end-to-end expertise with new technologies, and provided clients with exceptional, groundbreaking products and services, establishing itself as a leading App development company in the USA and other countries. A team of 60+ creators manages the projects, and highly skilled developers ensure quality services are delivered. They have already satisfied over 100 clients from all over the world. The team takes an agile approach when creating masterpiece products and services that speak for themselves.
Wama Technology
Wama Technology is a top-rated IT firm for custom Mobile & Web Application development. We strongly believe in putting the Client first and prioritize guiding our clients to develop their applications using the most up-to-date technology in the shortest amount of time. Our philosophy is to excel in what we offer as custom services tailored specifically to the needs of each of our clients. What sets Wama Technologies apart isn't the 300+ successful applications we've delivered since our inception; it's how pleased each of our clients was with the results. With deep roots in cutting-edge technologies such as Blockchain, augmented reality, and chatbots, we excel at developing applications for all types of startups.
ITXITPro Pvt Ltd
ITXITPro was founded in 2014 in Jaipur, India, to provide result-driven digital transformation solutions to businesses across various industry verticals worldwide. They are experts in high-end services such as Mobile App Development, Web Design & Development, E-Commerce Solutions, and scalable Digital Marketing Solutions. They are more than just a digital solutions provider; they are an ISO 9001:2015 certified infrastructure dedicated to empowering brands and providing creative elucidations with unique IT concepts and ideas. ITXITPro Pvt. Ltd. is a pioneer in providing bespoke design, development, e-commerce, and marketing solutions to businesses worldwide. We now have an active presence in Canada, the United Kingdom, and Australia.
Konstant Infosolutions
Konstant Infosolutions is a globally recognized mobile application development company with successful web development work experience. The entire team is focused on one goal: creating world-class digital experiences by implementing cutting-edge technologies such as IoT, wearable, enterprise mobility, cloud, and mobile solutions that exceed Client's and their customers' expectations and position them as category leaders. Konstant is constantly adopting new and latest technology trends in iPhone and Android app development, as well as various other verticals, with the vision of becoming the most trusted offshore IT solutions partner for businesses and organizations worldwide. With 18 years of experience in smart technology, Konstant has expanded globally, with offices in California, Texas, and Florida and services in Canada, the United Kingdom, Saudi Arabia, New York, and London.
Dev Technosys
Dev Technosys has established itself as an award-winning mobile app development company. They have used new technology to cater to their clients' digital needs, engineered globally functional Custom Software Development, introduced their brand to a global audience, and strategized many streamlining operations to increase their growth and earning potential. They are an ISO 9001:2015 website and mobile app development company. It has also been NASSCOM certified.
VerveLogic LLC
Verve Logic is a well-known and award-winning firm providing web development and digital solutions for over 14 years. Keeping up with the constant technological evolutions, their team makes every effort to assist our clients in achieving their goals and success. Beginning as a UX design service provider, the company quickly expanded into the digital marketing world. They have previously delivered many flawless campaigns to their clients with the assistance of their pool of web development, design, and internet marketing experts.
Xtreem Solution
They are a global team of expert developers who provide cutting-edge digital solutions. Their services include advanced mobile app development and website solutions for startups and businesses of any size and complexity. Their approach to development is purely innovative, driven by their quality-centered professional work ethic. Whether you want a one-of-a-kind website or a user-friendly mobile app, their talented experts will deliver quality, seamless, and scalable digital solutions with speed and efficiency. Their team employs cutting-edge technology and methodology to bring your vision to life. Their talented team's dedication and commitment have helped them secure a respectable market niche, as their mission is to go above and beyond, always exceeding client expectations.
Ardorsys Technologies
Ardorsys Technologies is one of the fastest-growing IT companies in India and the United States. Our primary focus is on developing Web, Mobile, and Cloud-based applications and digital marketing. They collaborate vigorously with technology partners. They have been the industry leaders for years and are known for taking bold steps. They are very proud of our accomplishments and of everyone who helped us get here. Ardorsys Technologies is one of the few agencies that has worked with over 500 different clients. Our client base of over 500 clients spans a global network of 16 countries. They take great pride in our diverse client base. Ardorsys has taken on challenging projects in India, ranging from Blockchain to small startup companies. They are committed to bringing businesses online and leveraging the power of the internet to grow their business through our proven internet marketing skills.
Owebest Technologies Pvt. Ltd.
OweBest is a world-class IT firm with development centers all over India. They have been providing integrated solutions to their clients worldwide for many years. They are extremely proud and satisfied with our achievements and extensive experience in website design, development, internet marketing, hosting, and support services. With over 2500 projects completed, they have many satisfied customers. Their well-organized and slick processes ensure a wide range of project development and fruitful innovation delivery. They use strong systems to ensure project completion on time while adhering to their high-quality standards. They listen to your business requirements and treat each project as personal homework, giving their clients the time and attention they deserve.
RG Infotech
RG Infotech is a global Web Development and Mobile App Development Company based in India. They have over ten years of experience developing web and desktop applications. RG Infotech (Recursive Global Infotech Pvt Ltd) was founded in 2007 to provide IT services worldwide to grow online and expand beyond geographical boundaries. They deliver high-quality solutions by combining proven methodologies and the technology expertise of skilled IT professionals. Their team's hard work distinguishes them – whether they require a top-tier expert with specialized skills. RG Infotech employs over 400 IT professionals.
Final Thoughts 
Wama Technology is the best android app development company because it has a technically sound team of Android developers with expertise in mobile app development. We offer services to various industries, including social apps, travel portal apps, and many others. From creating a custom taxi app to launching an e-commerce application. Our experts can make your ideas a reality. Want to learn more about how Wama Technology can help you energize your employees, customers, and business? Let's connect to discuss further.