Top 10 Mobile App Development Companies in New Jersey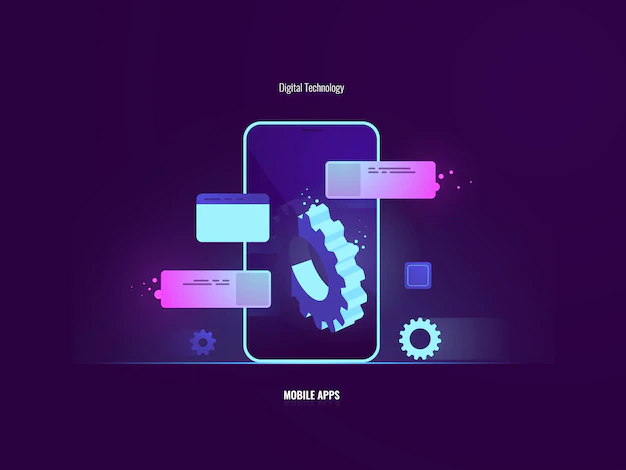 As the world gradually covers a mobile-first future, many companies and services are attempting to bring their private apps to popular smartphone platforms. Not all businesses or services have experienced mobile app designers & developers. So, many of these go into contracts with mobile app development companies to develop and maintain applications for them.
But to find the best app development company in this competing market is a daunting business. So mobile app development is a large topic & companies working on that platform are everywhere on the globe. Now how will you manage perfectly? 
Here is the list of leading mobile app developers in New Jersey (iPhone, Android & iPad). Searching for a reliable service provider in mobile app development in NJ is a burdensome task. The below-listed NJ app developers provide outstanding customized app solutions to clients across a vast range of industries:
Wama Technology 
Wama Technology, a New Jersey-based Mobile development company in usa , is centered on the leading point of information change technologies, continuing important value to our enterprise. Mostly, we accomplish this by developing a long-term relationship with every partner by hitting imaginative and cost-effective solutions with the best foundation of support & maintenance. We work diligently to teach every client and help them immediately change their enterprise model to the possibility available on the Internet.
Damco Solutions
Damco is a US-based technology solution and IT Services company providing customer-centric services in digital, data, product development, technology outsourcing, and managed engagements. Their superpower lies in their unwavering passion for technology and customer success. Their strategic partnership with global technology leaders and market innovators helps them provide compelling customer experience and unparalleled business solutions.
Sparkaway
Sparkway develops creative online solutions that involve, type, and target the public. With exceptional web & mobile software, artificial intelligence, and different visualization, they convert data into company benefit. Their solutions are used to meet user demands – with high levels of personalization, uniquely easy user interfaces & visualizations that make complicated data simple to follow. They expanded to produce many custom solutions in Media/Advertising, education, eCommerce, Social Media, and security. 
Techliance
Techliance is a custom software development company that offers web development and design, mobile app development, and UI/UX design services. They are a group of over 55 developers dedicated to serving businesses of all sizes. They have completed over 400 custom software projects for clients worldwide. They have 100% satisfied customers and an 80% retention rate. It is headquartered in Salt Lake City, Utah, and has several development offices worldwide. Their apps and websites are extremely secure, fast, optimized, crash-proof, and bug-free. They provide IT services to clients within agreed-upon time frames without sacrificing quality.
Echo innovate IT
EchoinnovateIT is a rapidly expanding software development company that offers smart solutions to diverse clients. They excel in providing application development and maintenance, business solutions, enterprise solutions, migration and re-engineering, and mobile solutions. Their solutions have made a difference to the clients giving them a cutting edge over others in the industry. From the onset, they have provided competitive solutions to their clients, resulting in complete client satisfaction with the services delivered. Their flexible approach and the need for innovation enable them to provide dynamic enterprise solutions with high accuracy and efficiency. The backbone of their company lies in its ability to achieve excellence in all its services resulting from years of expertise and knowledge.
Caveni Digital Solutions
Caveni is one of the best web development companies on the market, having been founded to combine decades of experience in various skills and dominate the digital space. The team enjoys technical and creative challenges, and the company's wealth of experience enables it to carry out unique projects in various fields. Caveni provides web development, digital marketing, business consulting, data analytics, and so on. Caveni conducts extensive research to determine which websites perform the best. Many businesses have ensured the successful channeling of resources into developing creative, maintainable, and scalable projects by selecting Caveni as a digital partner. 
Focaloid Technologies
Since its inception in 2012, Focaloid Technologies has provided its services to empower individual start-ups or Large scale businesses. Focaloid Technologies believe in solving problems by finding their root cause. They collaborate with global projects such as Evolv, plonk, jump, and others, developing and marketing their products. They have collaborated with leading brands such as General Motors (GM), IBM, Deloitte, HCL, Axis Mutual Funds, Havas Worldwide, VEST, and Varroc, among others, after having an excellent engagement with numerous start-ups and SMEs. Their distinct selling point is their approach to combining good processes with people. To back this up, they have assembled a team of experts drawn from some of the country's most prestigious institutions.
Nile Bits, LLC.
Nile Bits, LLC has always tried to dispense quality software and web solutions for its partners and clients. They always provide solutions that are robust, scalable, and cost-effective. The staff is a team of world-class professionals with relevant knowledge who work together to make quality web and software solutions for their customers. If you want the work done by outsourcing development without sacrificing quality, they are here to help you.
InnovationM
InnovationM is a well-known web and mobile app development firm based in India. Over the last ten years, they have transformed many forward-thinking businesses by developing end-to-end mobile apps, websites, software, and eCommerce websites. InnovationM's highly skilled and knowledgeable team of developers and software engineers has created outstanding software projects for SMBs and enterprise-level businesses. They specialize in creating custom mobile apps for Android and iOS using cutting-edge technologies such as cloud computing, blockchain solutions, and big data analytics. Their enterprise-grade apps and websites are feature-rich, innovative, easier to use, and make operations more efficient, safe, and productive. Their industry veterans developers handle projects with the utmost care, exceeding their clients' expectations. 
NewAgeSMB
NewAgeSMB, a division of NewAgeSys, Inc., started in 1994 and headquartered in New Jersey, specializes in mobile app development, assisting clients in expanding the reach and effectiveness of their businesses by leveraging cutting-edge technology. NewAgeSMB has clients in North America, the United Kingdom, the Middle East, Singapore, and Australia as a full-service mobile development firm. We achieve this by establishing long-term relationships with our clients, brainstorming the initial concept, strategizing the project plan, and developing and deploying cost-effective solutions with a strong foundation of support and maintenance.
Final Thoughts
This brings us to the end of our list of the best app development companies in New Jersey. We hope that our thoroughly researched list of the best mobile app development companies in NJ will assist you in locating a suitable organization for your next big idea. Wama Technology is one of the top firms mentioned in the preceding list. In New Jersey, we are a well-known Android and iOS app developer. Contact our technical team right away and tell us about your project.