Top 10 Mobile App Development Companies in New York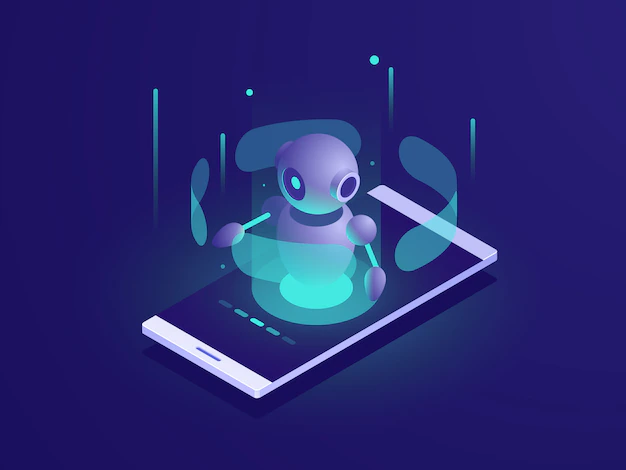 New York City has the third-largest economy in the United States and is the 15th largest economy in the world. The cities have metropolitan, cooperative banks, financial companies, telecommunication clubs, major manufacturing centers, transportation harbors, and a growing technology sector. In New York, numerous editions, journals, and presses are available. New York is the best place to drive the economy and propel the technology sector forward.
Because there are so many mobile app development companies in new York, it cannot be easy to find the right mobile app development partner for your company. There are several factors to consider when selecting a mobile app development company. Cost, experience, geographical location, employee strength, and other factors are commonly used to choose a mobile app development company in New York. Below mentioned is a list of the top ten mobile app development companies in New York.
Infinium 
Infinium is a mobile and web application design and development firm. They were founded in 2005 and had extensive domain expertise in the design and development of web and mobile products. They have offices in New York, San Francisco, Croatia, and Slovenia, among other places. Their primary service line consists of mobile (30%) and web development (30%). (30 percent ). They also offer IoT (Internet of Things), Cloud Services and DevOps, Blockchain, and Quality Assurance. In addition, under the umbrella of Infinium Academy, Infinium organizes vocational and free training courses to teach students screen design and development. Infinium has created high-end software for a diverse range of global clients, from small startups to large corporations. Clients include Samsung, T-Mobile, Royal Caribbean, Universal Music Group, P&G, Crowdstar, and others.
Wama Technology 
Wama Technology is a full-service development, digital design, branding, and strategy firm that caters to startups and enterprises. Wama Technology stands out in the app development industry because it does not follow the traditional product development model. Wama Technology can also manage your company's digital marketing initiatives. We have analytics and conversion optimization experts on staff who can assist you in optimizing your app's analytics suite and managing AB testing regimes. We are an independent venture fund founded by Wama Technology management to provide funding to early-stage companies. Our goal is to offer new-age startups the opportunity to scale quickly and effectively.
Dom & Tom
Dom & Tom is a New York-based digital products agency with offices in Chicago and Los Angeles. Founded in 2009 to fill a gap in the tech domain for the then-released Apple iPhone, they have since expanded its offerings to include iPhone and Android mobile development, web development, and emerging technologies for Fortune 500 companies and new-age startups. Dom & Tom employs a dedicated team of 100 people across three locations. Strategy, User Experience (UX), visual design, iOS, Android, web development, and quality assurance are among their services. They also help with the deployment and launch of websites and applications.
SWARAM
SWARM is a digital studio that creates products for corporate and entrepreneurial clients. SWARM, headquartered in New York City, provides products ranging from iOS and Android mobile apps to AppleTV, Web Applications, and even complex technologies such as Machine Learning / AI. SWARM divides its services into four categories; however, its main offerings are Mobile App Development, Web Design, and UX/UI Design.
FUZZ
FUZZ is a Brooklyn, New York-based mobile app development company. Fuzz specializes in iOS and Android application design and development for iPhones, iPads, Android handsets, and tablets. Their clientele spans various industries, including entertainment, media and publishing, hospitality, and mobile commerce. They are uniquely positioned to collaborate with global organizations' product and platform managers to manage, create, scale, and evolve their product ecosystems.
Lotus Technologies 
Lotus Technologies is a new app development startup based on Broadway in New York. They've created a unique product development model offering "Unlimited App Development for One Monthly Rate." Customers get unlimited maintenance, unlimited feature additions, and unlimited support and maintenance for a fixed monthly price under their monthly model. They were founded in 2016 and have received numerous accolades and recognition for their applications. Their entire service offering is mobile app development for Android and iOS.
Sneakers
Sneakers Agency is a fully digital product development firm based in New York City's Soho neighborhood. They offer full product development, promotion, sales, and marketing services to assist brands at all stages of product development. They were founded in 2014 and have over 50 clients, from start-ups to enterprises, non-profits, and partner agencies. Mobile app development, web development, product strategy, user research, user experience design, prototyping, interaction design, user testing, and brand identity are some of their key offerings.
MojoTech 
MojoTech is a Rhode Island-based web and mobile app development firm. It began as an engineering-only consulting firm. They have now expanded their offerings in response to market demand. MojoTech now provides web, mobile, and IoT development services. Their services cover the entire product development cycle, from ideation to realization, and they have offices in New York, Washington, Boulder, and Providence. Mojotech has received numerous awards, including Frost & Sullivan's Customer Enhancement Value of the Year, Gartner Cool Vendor in APM, Forbes' America's Most Promising Companies, CODiE Award, and SIIA Software Industry's Best Cloud Management Solution.
Utility 
Utility specializes in creating custom mobile apps and web software for both startups and Fortune 500 companies. They have worked with some of the industry's most prominent players and established themselves as reliable technology partners for large corporations and startups. Android & iOS Mobile Development, Web & App Development, AR, VR & AI, UX Strategy & Design, User Interface, Research & Discovery, QA & Deployment are some of their services.
Rose Digital
Rose Digital is a Manhattan-based boutique digital agency. Their primary area of expertise is in the design and development of web and mobile application architecture, as well as their deployment and maintenance at scale. They serve private companies, government entities, and small and medium-sized businesses. They have quickly established themselves as a trustworthy company in the mobility space.
Final Thoughts 
Choosing the right business partner is critical. The right mobile app development company will assist you in creating the right business application and will not only create an app but will also consistently find and remove bugs, update it regularly, and provide complete reliability. Wama Technology stands out from the crowd due to its customized service as a mobile application developer and large clientele base worldwide. Contact our expert team to begin developing mobile applications for your company.