Top 10 Mobile App Development Companies in Pune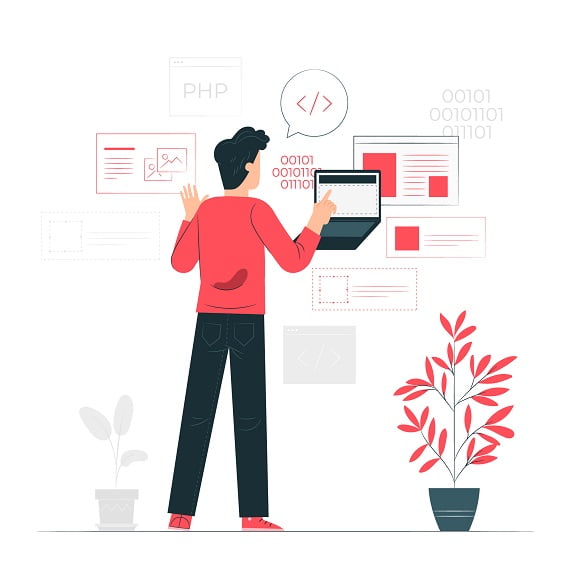 Are you searching for the best mobile app development companies in Pune, India? Here is a list of top Pune app developers for you to choose from based on your business needs. The use of mobile applications is quite high, indicating a discernible shift in mobile computing. From mailing to gaming, dining to travel, health to entertainment, each type of business is investing in application development to provide better services to their customers. We are  here to help organizations hire one of the best mobile application development agencies in Pune to create user-friendly and versatile applications.
Mobile app development firms are the driving forces behind great apps. New concepts are transformed into engaging apps. The pandemic has caused everyone to stay in their homes and be active on virtual platforms. Every company is developing digital versions and ensuring its customer presence. High-quality mobile apps can boost a company's productivity, financial stability, and reach. The most difficult task is selecting the best app development companies from among the many available.
India has some of the best app development companies where businesses can create high-quality mobile apps. Many mobile app development firms in India provide comprehensive, custom-built digital solutions for companies or start-ups. Pune offers numerous opportunities to develop the best apps from the best mobile app development companies available. The top ten most prominent mobile app development companies in Pune are the following.
Wama Technology
Wama Technologies is a privately held company that was founded in India. Mobile Application Development, Web Application Development, Content Management Systems, Cloud, eCommerce Solutions, Digital Enterprise, Digital Transformation, Product Consulting, Product Engineering, Re-Engineering & Customization, Enterprise Application Development, and Enterprise Mobility are all services provided by Wama Technologies. Their experience in providing offshore software development, project management capabilities, and standards ensures that they will develop solutions that will give your company a competitive advantage. Their global software outsourcing model achieves the best possible results.
LimraTechnosys
Being a leader in mobile application development, Limra is known as the Best Mobile app development company in Pune. LImra helps you rearrange business with practical, inventive, and redid portable applications solutions as a specialist in structure, advancement, and automation service provider. Whether it's an Android app, an iOS app, a Windows app, or a cross-platform app (Corona SDK, Xamarin), their accomplished team handles all activities with world-class administration and quality. Limra Technosys creates each app with its UX designers and experienced app developers.
mPlussoft
They have a superior quality of working with customers in India, the United Kingdom, the United States, Australia, and other countries. They are linked up with 20 distinct enterprises with various application ventures due to their uniqueness to work and mark. Maplesoft is an execution-driven, customer-friendly organization that echoes achievement by delivering planned applications across multiple development fields.
CodePlateau Technology Solutions
CodePlateau develops high-quality app solutions for the Android, iPhone, and React Native platforms. Their timely development in a cost-effective manner about client needs distinguishes them. They also create software for emerging start-ups worldwide, ensuring their presence. CodePlateau is a mobile app development, website development, web design, and digital marketing firm. They have three years of app development experience and have completed 100+ projects in 10 countries. CodePlateau is notable for its ongoing engagement with current trends and subsequent design, content, and strategy changes. They work for the clients by understanding their technological pulse. It ranks among the top ten mobile app development companies in Pune as an independent app development agency.
Virtuoso Infotech
A dedicated development team with successful app stories. They specialize in developing and maintaining enterprise, mobile, web, and cloud apps. Virtuoso focuses on outsourcing and developing app solutions for today's world. The five types of testing available ensure that clients receive an error-free app.  Virtuoso Infotech received the Excellence Award 2019 for "Expands Honor Club," opening the door for business firms to consider themselves the best companies to implement their ideas. They have collaborated with teams from the United States, the United Kingdom, Australia, Canada, Belarus, Israel, Spain, and India. They have contributed user-friendly mobile apps for transportation and media, logistics, and community engagement, among other things. As a result, Virtuoso Infotech has earned a spot among the Top 11 mobile application developers.
QuadLogix technologies
It is well-known for its impressive technological aids and customized development process. They have exclusive AI-powered tools and follow current technological society trends.
QuadLogix focuses on app development with a higher level of customer satisfaction, resulting in a larger customer base and thus increased efficiency and revenue. Quadlogix is unique in using the DevOps ecosystem as an advanced project management process.
It works on full-stack mobile app development to meet the needs of its clients. With numerous intuitive and innovative app stories in enterprise and mobility management sectors, Quadlogix has successfully ranked among the top ten Mobile App development companies in Pune.
Appzia Technologies
Appzia Technologies is a Web Design and Web Development Company in Singapore and India that helps businesses grow quickly by providing solutions for websites, mobile applications, and digital marketing. Appzia Technologies focuses on understanding their clients' needs and providing innovative input to help them grow their business.
Edzeal Technologies
Edzeal Technologies is a company that offers professional-level customized solutions, Web application development, full-featured online shopping stores, Software development, and Mobile app development. We create, manage, build, and support high-quality solutions for various businesses and individuals. We have grown our company by collaborating with clients to ensure that the solutions we develop are profitable for them.
Panacea Infotech PVT LTD
Panacea is a well-known brand when it comes to providing high-quality products to customers all over the world. The organization is confident in maintaining long-term useful customer relationships and has an execution-driven culture where quality and proficiency are rigorously pursued. Panacea Infotech has emerged as a comprehensive choice for developing mobile applications due to its responsibility for quality and best industry practices.
OMSOFTWARE
It began developing apps in 2004 and is now one of the leading mobile app development companies in Pune. An effective team of developers focusing on current trends to create high-quality apps. They create world-class websites that run on various platforms and best meet the needs of their clients. OMSOFTWARE is a Microsoft and Google-certified partner that provides high-quality web-based application services. Around 120 developers are investing their vast talent pool in creating successful apps in various industries. OMS has demonstrated its superiority in the United Kingdom, the United States, Europe, Canada, and the Indian subcontinent. OMSOFTWARE has successfully ranked among the top 10 Mobile App development companies in Pune due to their uncompromising quality and creativity.
Final Thoughts
Over ten years, Wama Technology has emerged as one of the most promising Top Mobile Application Development companies in Pune. We are Pune's fastest-growing mobile app development company. Our clientele ranges from small to medium-sized businesses, including start-ups. Our customers benefit from the value we place on our high-quality services. We collaborate closely with customers to understand their needs and provide them with cost-effective, scalable, and powerful mobile services. Have a fantastic idea? Let's Talk About the Project!