Top 10 mobile app development companies in washington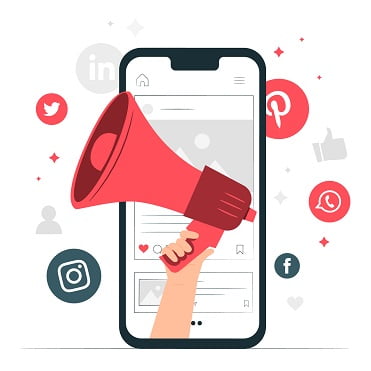 Washington, DC is one of the fastest-growing I.T. centers in the United States and one of the most popular locations for Tech and I.T. firms. According to a Cushman and Wakefield study, D.C. is the third-largest tech hub in the United States, and the most inclusive, according to the same study, making it the number one city in the United States for women enrolled in the tech industry.
The abundance of mobile app developers in Washington has made it difficult for businesses to find top mobile app developers. If you live in Washington and are unsure who to hire for your mobile app, keep reading. A good mobile app developer can assist in making the app user-friendly and tailored to the company's needs. A simple and user-friendly app increases productivity three times more than a complex one. 
Creating a mobile app is a multi-step process that requires careful planning. We have drafted a list of the best Washington mobile app development companies based on their features, pricing, functionality, and skills. This curated list provides information about each development company.
AllianceTek
AllianceTek has over 15 years of experience developing mobile, cloud, and web solutions. AllianceTek has an onshore client service and project management team along with overseas developers and designers to provide the most benefit to our clients. They remove the roadblocks and headaches frequently associated with the traditional outsourcing model. AllianceTek customers only interact with team members based in the United States and understand the needs and expectations of American businesses. The AllianceTek business model allows clients to provide the best customer service while providing cutting-edge, customized solutions at extremely low prices. They also take pride in providing customers with cost-effective business solutions and world-class client service. Their business relies strongly on repeat customers and client referrals.
Wama Technology 
Wama Technology is a multi-award-winning Mobile app development company in Washington agency and consulting firm specializing in custom mobile app development, enterprise application support, DevOps, digital marketing, visual and interactive design, user experience architecture, quality assurance testing, and emerging technologies. Our mission is to develop technology that people enjoy using, technology that improves lives, makes jobs easier, and helps businesses thrive. Across the United States, we only hire the most experienced professionals. That means you won't be paying people to learn at Wama Technology, nor will you sacrifice quality using cheap labor. Wama Technology has product managers, designers, developers, growth experts, and even content strategists on its team (including social and video). We care about one another. We care about our clients. We are committed to producing excellent results.
Clearly Innovative
They are a provider of technology solutions based in Washington, DC, with offices in New York City. They develop web and mobile applications and modules that are highly integrated, as well as custom content management systems and supporting websites. They strive to turn their vision into a winning product, fueled by their team's collective creativity and passion for technology. They provide services centered on strategy, user experience, design, and development as a pioneer in the early adoption and implementation of cutting-edge technologies.
Orases 
ORASES believes in improving people's lives through technology and design. They seek companies and products that will make a difference and are in line with their vision. They are a Maryland-based development firm whose philosophy revolves around high-end design and the creation of amazing products. They do not create Angry Birds. They concentrate on the difficult aspects. They create custom mobile, web, and web-based applications and ensure they all work together. They hold expertise in developing complex software that must integrate with other systems such as ERPs, CRMs, EMRs, 3rd Party systems, or various APIs and complex datasets. They have a distinct design and development approach, which has helped them maintain consistent quality.
ChopDawg.com
They have collaborated with startups and enterprises worldwide to launch 350+ next-generation apps since 2009. Their mission is to direct each company and entrepreneur who approaches them toward the best long-term strategy for their venture's success. They are experts in digital product design, development, and strategy, and they offer flat-rate pricing with dedicated project management to form a partnership on which businesses can rely. Chop Dawg's passionate, remote-first U.S. team has collaborated with major brands such as Siemens, Mister Softee, Wawa, LA Gear, Six Flags Great Adventure, Choice Home Warranty, and countless startups over the last decade to create immersive digital experiences that put the end-user first and transform their business.
Improving 
Improving is a leading software development company with ten locations in the United States and Canada that provides technology management, consulting, and training services. They believe that trust-based environments help businesses thrive. To add value to their stakeholders, they consider it their daily priority to establish trust through transparency, delivering results, practicing accountability, and demonstrating respect. They hope that by focusing on this, they can improve the perception and impact of I.T. professionals within their organizations and the community.
Fifth Tribe
Fifth Tribe is a digital agency based in the startup accelerator 1776 that serves businesses, government agencies, and nonprofits. Since 2012, they have assisted over 50 clients in launching brands and products that have redefined how customers interact with their organizations. Their services include product development, interactive web and mobile experiences, and digital marketing. They have a huge team of designers, developers, and project managers based in Washington, D.C. Metropolitan Area. They are honored to work with clients facing the most difficult challenges in their industry.
MassLight
MassLight, founded in 2000 in Washington, DC, has served the DMV for over 18 years. They provide full-stack development and long-term project management services to enterprises and startups. Enterprise clients choose them because of their breadth of knowledge and experience in architecting, developing, and managing complex platforms. They have long-term contracts with large enterprise clients in the private and public sectors to create and maintain complex web applications. They have been developing mobile applications since the inception of the iOS App Store. They have extensive experience developing native Android (Java/Kotlin) and iOS (Swift/Objective-C) applications and hybrid apps using frameworks such as React Native.
KiwiTech
KiwiTech, a rapidly growing ecosystem of entrepreneurs, investors, and mentors, assists early and growth-stage startups in developing viable products, gaining traction, raising capital, and scaling their businesses. The KiwiTech ecosystem currently houses 2000+ investors and 300+ portfolio companies from 15+ disrupted industries. KiwiTech is a technology-startup investor, I.T. services provider, and business solutions provider. They offer technology-enabled, innovative digital solutions in various industries, including publishing, healthcare, media and entertainment, education, finance, and government. They promote innovation by assisting passionate, talented, and risk-taking entrepreneurs in developing their ideas into products and create great success stories. They provide technology, mentorship, and capital investment to their entrepreneurs.
Code District
Code District is a cutting-edge developer of custom web and mobile applications. Their entire methodology is based on their clients' success and ability to launch their products on time and within budget. They offer full-cycle product development, content management solutions, web portals, e-commerce, web-based enterprise solutions, and mobile applications.
Final Thoughts
Wama Technology Mobile App Development Company is the most effective way to reach millions of people and increase brand value. Wama Technology is one of the leading custom Android mobile app development Company . Our dedicated Android application developers with extensive knowledge of Java and Kotlin create cutting-edge Android apps for your company. We create flawless Android apps for smartphones, tablets, and wearables. Our Android app developers work with you to turn your innovative idea into a game-changing app. Do you have a project plan in mind? To get started, please get in touch with our team.