Top 10 Web App Development Companies in Chennai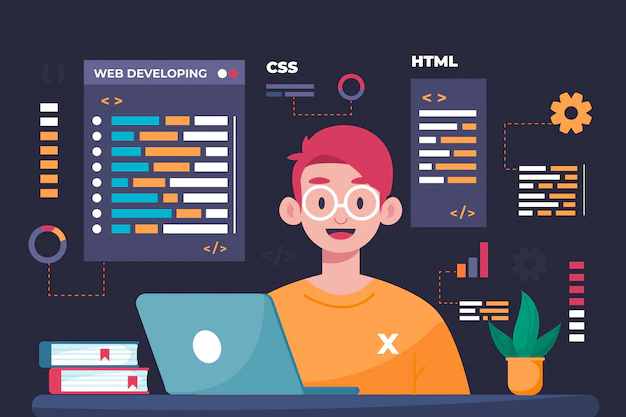 Chennai is India's second-largest software exporter, chasing even Bengaluru, and is home to many global tech behemoths such as Verizon, eBay, and PayPal. Why did such large corporations choose to open offices in Chennai?! Simply because it is India's largest startup incubator and is likely to attract the majority of local professionals.
With the increasing IT and Web Application Development trends, web design and web app development are being established, and rapidly growing and upgrading. Both of these terms comprise a complete Web Application. Web design and web development are often synonymous in today's world, but they are also distinct. Here are a few web app development companies in Chennai you should check.
echoVME Digital
echoVME has over a decade of experience providing high-quality internet marketing services to a diverse clientele. echoVME is a multi-award-winning digital marketing agency that has helped various brands establish a strong online presence. echoVME recognises the importance of online marketing and believes it is necessary in today's world. echoVME provides a wide range of services, with web development services standing out. echoVME has an excellent website development team that has assisted many well-known brands in creating their websites. They also provide content marketing and SEO services to help your website's appearance and ranking.
Wama Technology
With years of experience in the industry, Wama Technology has always maintained a client-centric and goal-oriented approach when developing products for clients in industries such as healthcare, government, travel, banking & finance, FMCG services, education, transportation, pharmaceuticals, and logistics. The company offers web applications, web design, e-commerce, user experience, interaction design, and optimization services. Wama Technology is a Website development company that provides services ranging from basic web applications to corporate website design gallery graphic websites to full e-commerce stores. Since its inception, they have created hundreds of successful websites for many businesses. They are dedicated to designing, developing, and enhancing their client's website's functionality.
ImagiNET Ventures
ImagiNET Ventures is a renowned well-known web development company in Chennai with years of experience providing excellent service to prestigious clients. The ImagiNET venture excels in web design and development, marketing, and branding.
Indus Net Technologies Pvt. Ltd.
Indus Net Technologies is a full-service digital service provider that assists businesses in utilizing all aspects of the digital space. They have been honored with several awards, including Deloitte Technology Fast 500 Asia Pacific in 2010, 2011, and 2017, CIO Choice – Mobile Application Development under Enterprise Mobility in 2017, and many others. They identify growth opportunities and understand how to provide engaging customer experiences.
Team Tweaks
Team Tweaks is a professional web app development company specializing in developing e-commerce websites, shopping carts, and web portal developments that help your Business attract customers. The company offers custom web development and enterprise web application services at the best possible price, with the assurance of end-to-end testing, sophisticated technology, and on-time delivery. Over the years, the agency has developed over 180 mobile and web apps, some of which have names like Fashmates, Airbackpacker, gobuzz, and insta trabajo. The company's most valuable clients include Koshack, Just Minicab, TVS, Homemend, Tolk2Go, and RideShare Rental.
Origin Interactive
Origin Interactive bills itself as the 'King of Making,' as one of the few companies in Chennai constantly looking for new ideas and strictly avoids recycling any old ones. The company creates technology products on the Web development front using tools such as HTML5, WordPress, Jquery, Opencart, PayPal, PHP, MySQL, CSS3, and SagePay. Origin Interactive guarantees clients one-of-a-kind code, website security, a tried-and-true delivery framework, lifetime bug support, and integration with web services and external APIs. They have also worked on projects such as EJAZ, Glamourwood, Nano HB8, Wave Expo, and Agetia.
Concern Infotech
Concern Infotech is a web app development company in Chennai that assists in creating elegant, user-friendly, and responsive websites. They collaborate with an experienced team of creators who strive to provide the best software solutions and automation services.
CONTUS
CONTUS is a renowned Software as a Product and Digital Engineering company founded in 2008 with the mission of transforming every technology Solution into the most sought-after blend of Innovations to enrich Business by providing disruptive technologies. The company is headquartered in the US, with regional offices in India. With 200+ tech professionals, we have digitally revolutionized clients' businesses in 40+ countries such as the United Kingdom, the United Arab Emirates, and the United States. CONTUS started its journey with Enterprise Mobile and Web Applications to propel actionable insight into its global client's revenue Map. Later, CONTUS committed to providing complex business solutions to its international clients, such as IoT, and RPA solutions, integrating DevOps processes and Augmented reality applications.
Agriya
Agriya is a leading ISO 9001:2008 certified web and mobile application development company based in India that specializes in all aspects of custom-based web application services. Agriya, with its exceptional services and deliverables, attracts a diverse range of clients worldwide and exceeds their expectations with crystal clear perfection. They provide a comprehensive hand of professional and worthy service to their valued clients.
Niftysoft Solution Private Limited
Niftysoft Solutions is a global IT services company that provides solutions. Niftysoft Solution is staffed by a large team of professionals with a strong background in the IT field and extensive experience in various modules to meet the rigid quality standards required in this sector. Each team member understands the value of quality services and adheres to the company's QA procedures.
Final Thoughts 
Over a couple of years, there has been a significant increase in the demand for real-time solutions. This field has grown in importance as mobile traffic increases, allowing for real-time information. Many businesses eventually realized they did not need to create an app to make a good impression on their customers. When a real-time web application is used, a mobile website is sufficient to satisfy the user. This web application's features look promising. It could be a stepping stone to your company's success. Wama Technology is one of Chennai's leading real-time web application development firms. If you are searching for a helping hand to develop your web app, you are in the right place.