Top 10 Web App Development Companies in Delhi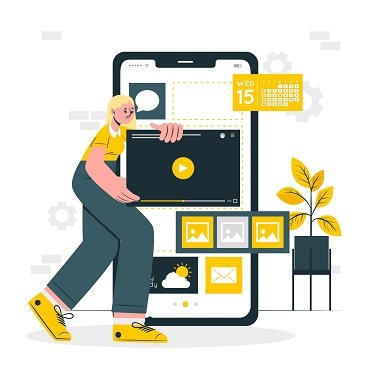 A web application for your company's growth is no longer optional; it is now required. The importance of developing a strong web app that meets all client criteria cannot be overstated. In today's startup economy, website development companies are not only in high demand but also nearly indispensable. Regarding web app development, Delhi is way ahead of the game as the state with the most entrepreneurs. As a result, web app development companies in Delhi face tougher competition than usual in the market.
Delhi is not only the capital of India but also a great place to find top web app development companies. There are numerous types of web app development companies in Delhi. Finding the best web App Development companies in Delhi, NCR, Noida, and Gurgaon are difficult.
Continue reading to learn about Delhi's Top 10 web app development companies. It can assist you in locating the best mobile app development partner for your needs. 
This list includes some of the best web development companies in Delhi that can help your brand increase product knowledge, maintain communication with potential clients, sell your products or services, generate leads for your brand, and increase your company's popularity.
Yugasa Software Labs 
Yugasa is a multi-award-winning web app development company that has been in business since 2015 and offers various application development services and solutions. They offer their clients the best technologies and processes at every stage of their projects. Yugasa's in-house chatbot development team has created production-ready chatbots for various platforms. The company specializes in mobile and web-based software solutions for social networking, e-commerce, healthcare, hospitality, and on-demand services.
Wama Technology 
Wama Technology is your best option among the many web app development companies. They use the best strategies to boost your online presence with a team of passionate designers, technologists, designers, and strategists. Our team is knowledgeable and comfortable working with cutting-edge technology to bring you the best version of your imagination in the form of a web application. We give you the option of customizing it to meet your specific needs. We are an experienced web app development company that offers exceptional and customized web app development services using cutting-edge technologies.
B2B INFOSOFT
B2B Infosoft is a reputable web app development firm. They offer the best services to their clients worldwide because of our years of experience in website design and development. The company is one of the best website design companies in Delhi/NCR and India's leading website design, software development, and web development firm. They provide the most effective solution to their clients, which undoubtedly benefits their company. Their focus is not industry specific because they believe that only their team's expertise matters in everything they do. They are dedicated to providing excellent interactive experiences while designing, executing, and managing online strategies for your organization, thereby increasing ROI and complementing your brand.
Esteps Solutions
Esteps Solutions focuses on Business Development by utilizing digital innovations. They are a digital web app development company that has built B2B and B2C apps for various businesses and industries. They are equipped to increase consumer traffic by statistically improving the ROI of startups.
Cyberworx Technologies
Cyberworx, a leading web app development company in Delhi, is designed to take on extensive web development projects with startups to maximize their visibility in Google's ranks. Their efficient services are well-known throughout Delhi and beyond. Because of the high quality of their work, they claim to have many high-paying repeat clients.
Daffodil Software
Daffodil Software's reputation precedes its name, having been founded by digital connoisseurs with a vision. Clients praise the app developer in Gurgaon because it has demonstrated how innovative app development can be on numerous occasions. Daffodil Software has served over 1000 customer projects from over 32 industries in 25 countries. The agency's annual revenue is estimated to be more than $150 million.
Quytech
Quytech is one of India's digital transformation leaders. The Noida app developer has completed over 500 projects and has worked with companies such as Honda, DS Group, Exxon Mobil, Lemon Tree Hotels, Polycab, Harvest Gold, Gopaljee, Ananda, Deloitte, Godfrey Phillips, Pearlpet, Organic India, and others. Its software engineers adhere to the highest coding standards and use cutting-edge technologies to create ground-breaking mobile applications.
WillowTree Apps
WillowTree is one of the world's leading web and app development and digital product agencies. Their mobile strategists, UI/UX designers, and software engineers have created over 1000 mobile and digital solutions for clients worldwide. The company offers web and app development, chatbot development, software development, UI/UX design, and works with cutting-edge technologies.
Promatics Technologies
Only a few web app developers in Delhi provide peerless services in web and app development, E-commerce development, Cloud consulting, UI/UX design, and CMS development. The mobile app development company in Gurgaon, with a large team, takes on challenging projects from startups, SMEs, and Fortune 500 companies and offers solutions in both Native iOS and Android development, as well as Cross-platform app development.
Webzesty
Webzesty is an experienced, proven Web app development company that serves as a one-stop shop for all your web design and development and digital marketing needs. With over ten years of service excellence, they have worked with 150+ influential clients, 80 percent from abroad, from various industries, including established and renowned brands. They offer high-yielding, extensive, adaptable, and secure website development and design services in India. Their web development services in India are available for any business and provide a one-stop solution for all such needs.
Final Thoughts 
The web app is the face of your brand; it reflects your company. With the help of web app development, you can accelerate the process of improving your internet presence, allowing you to increase and gain market exposure. The technological market is crowded with numerous app development firms, but the dominant player always stands out with unique characteristics. Wama Technology is a top web app development company in Delhi that is known for providing world-class services all over the world. With the diversity of its services, the company has succeeded in developing a large client base worldwide.