Top 10 Web App Development Companies in Noida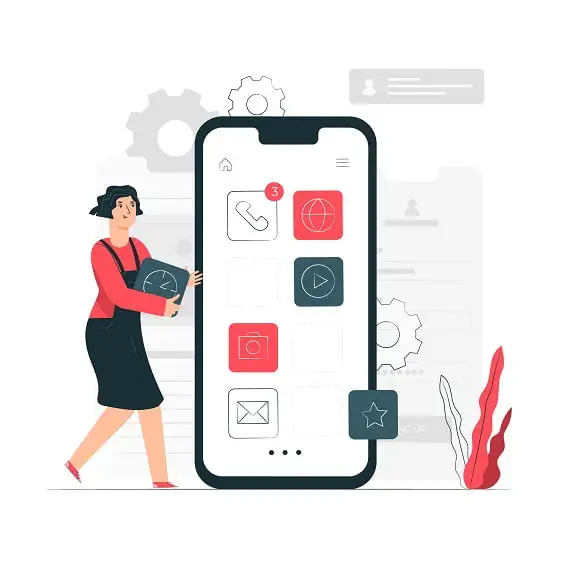 When it comes to finding the best web app development companies, Noida is one of the most popular cities in India. This is due to the city's high concentration of professionals and experts developing advanced software, web, and applications. Companies can also easily hire top web app developers remotely and in-house. Because of the many options and quality available, most business seekers have difficulty finding the right partner.
Web app development has become the most effective way for businesses to keep their users up to date on the latest trends. Web app development is a required field for both companies and individuals. The recent surge in demand for web app development could be attributed to technological advancements and digital performance.
Whether you are running a medium-sized business or establishing your company, the importance of your online presence has become critical in capturing the attention of a specific customer. To impact the user's mind, however, you need a professional and experienced website development company in Noida with a first-rate portfolio that can generate innovative results for your brand. The following are the top ten web app development companies in Noida that can offer you the best web app development services.
Appinventiv
Appinventiv is the world's leading web app development company, empowering disruptive startups and Fortune 500 corporations. As a result, they rank among the top ten software development firms in Noida. In just five years, they have successfully built, developed, and delivered over 900+ mobile apps with a talented team of 500+ mobility professionals. However, to break all growth records, the group believes that their Work Culture motivates them, and they have done so to emerge as one of the most trusted and fastest-growing companies in the Industry.
Wama Technology
Wama Technology is a trustworthy and seamless web app development company, assisting startups, SMBs, and Fortune 5000 companies in accelerating the development of desktop, mobile, and web-based applications with much-needed regional developers focused on business development. Thus, it is among Noida's most well-known names among leading web app development companies. Our web app development team works efficiently and competently to create applications for various devices, including desktops, mobile phones, and tablets. Due to the Industry's unique expertise, we provide the best user experience across multiple channels.
Sterco Digitex
Web-based technologies are highly customizable. Sterco Digitex uses a focused approach and up-to-date skill sets to deal with the ever-changing internet world. It is a full-service online marketing destination that offers clients 360-degree web services. Furthermore, the company employs cutting-edge web development techniques and innovative modules to create responsive websites. It specializes in web development technologies such as.Net, PHP, SQL Server, CSS, HTML, MySQL, WordPress, Android, Magento, jQuery, and others.
CSS Founder
PHP, WordPress, Joomla, CSS, Drupal, and other advanced web app development protocols are supported by CSS Founder. The company always hires a professional team of experienced web app developers, coders, and designers to create an awesomely appealing website. Furthermore, CSS Founder has extensive experience in the field of digital marketing. The service delivery is excellent, and the customer is completely satisfied throughout the process.
Star Web Maker
Star Web Maker is a web app development firm based in Noida, India. It is a full-service provider for businesses and individuals interested in designing and developing web-based projects. Because of our years of experience in Digital Marketing, Web Designing, and Website Development, Star Web Maker has provided the best services to our clients worldwide. Star Web Maker is India's leading digital marketing, website design, and web development company. They offer time-bound, cost-effective, and value-added services for technologically innovative business solutions requiring specialized domain expertise.
Clamour Technologies 
Clamour Technologies Pvt. Ltd. is a Noida-based company specializing in custom web app development, web design, eCommerce website development, mobile app development, SEO, and SMO services. Clamour Technologies is an established and well-respected software company in India. Clamour Technologies' expert team of talented professionals collaborates closely with clients to build, run, and leverage solutions that help businesses succeed in this rapidly changing and challenging world. They are constantly upgrading the skills of its employees to keep up with the latest technologies and provide the most value to its clients.
Web Media Makers
Web Media Makers is the leading web app development company in Noida, founded in 2006 to assist small to large businesses in developing meaningful and profitable online presences through our creativity and skills. Their business has grown; they now have clients in the United Kingdom, the United States, Australia, Canada, India, France, Spain, Ireland, Hong Kong, the Netherlands, Germany, Mexico, and other major countries worldwide.
Algoworks
Algoworks is a globally recognized web app development company. They provide services in various fields, including mobile app development, content management systems, customer relationship management, and software product engineering. With a diverse range of technology experts under their umbrella, prestigious organizations have named them one of the best technology companies. Their combined knowledge and abilities result in world-class mobile app development services.
Techahead
Techahead has a proven track record of global leadership in product innovation and digital transformation. Techahead has experts who can assist their clients in developing the best solution to meet their needs. They practically live and breathe technology while attempting to build enterprise-grade, robust, and scalable apps across multiple platforms. Their services are designed to provide customized solutions for your company's needs.
Affle Enterprise
Affle Enterprise is a leading technology company that provides relevant Mobile Advertising to drive consumer engagement, acquisitions, and transactions. They are an award-winning web app development company that helps rising startups and large corporations solve complex problems with mobility solutions. They use reusable components to get to market faster, gain a competitive advantage, and be future-ready. Their team thrives in bringing tailor-made apps to life, driven by innovative ideas. They have enabled custom, native, and hybrid Android applications for businesses and entrepreneurs worldwide.
Final Thoughts 
Businesses in today's marketing landscapes use every strategy to stay ahead of the cutthroat competition. A web app can greatly assist in retaining existing customers while also acquiring new ones. Wama Technology is here to help you if you have worked hard to grow your business. We go above and beyond to create components and translate them into reality using the power of the internet.