Top 10 Web App Development Companies in Pune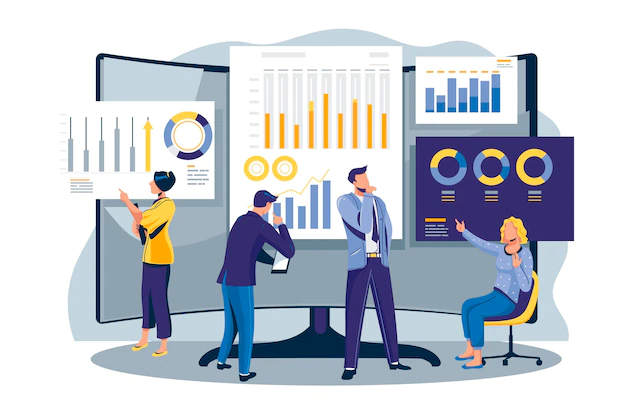 Pune is Maharashtra's second-largest city, with a population of approximately 3.31 million people. It is critical to the country's economic and industrial growth. Many professionals have entered this field due to some areas' high demand for web development. It isn't easy to locate reputable businesses in Pune.
In today's world, a company's digital presence is critical to its success. A well-designed web application is the foundation of that existence. While creating a flawless web application may appear difficult, numerous firms specialize in web app development to make it simple.
A functional web app is now required for any business, emphasizing engaging with more potential audiences, capturing a larger market, and converting visitors into customers. To help you in this journey to find your partner, we've compiled a list of the Top 10 web app development companies in Pune to help you determine which can best meet your company's needs.
Attractive Web Solutions
Attractive Web Solutions is the best web app development company in Pune, with effective domain technology knowledge and unique proficiency skills in creating the best website. They offer comprehensive development services and develop customized websites for their client's businesses. Their development team provides an efficient web development process that helps their clients' businesses succeed online.
Wama Technology 
Wama Technology collaborates with clients to bring their ideas to life and create the best web applications for startups and corporations. We understand that professional service is an opportunity to pursue a moral career. Since the company's inception, we have believed in a group of young people who exhibit great vitality and force a team who are all intense about their work and strive to provide the best service to the customer. We recall that clients have different ideas and requirements, providing requirements with a unique approach that distinguishes their work from others. We aim to become the most well-known brand in the industry.
Semidot Infotech Pvt. Ltd
SemiDot Infotech is a web application development company in Pune that specializes in developing digital products for large corporations and venture-backed startups. Our clients come from various industries such as education, e-commerce, healthcare, real estate, media, gaming, and entertainment.
Infograins Software Solutions
Infograins is a website development company in Pune specializing in custom software development and digital marketing. Our highly experienced and dedicated team of software developers and online marketing consultants can provide best-in-class, robust, and cost-effective software solutions as well as the best online marketing services. Infograin's extensive capabilities have enabled it to become a leading and dependable offshore software development company in India.
Promatics Technologies
Promatics Technologies is a well-known web app development firm in Pune. They have built a strong foundation of the web and mobile app development processes with much matured and optimized engagement and delivery models as a seasoned team of 150+ developers. They have dedicated teams with a customer-centric approach for all phases, whether business analysis, UI/UX, development, or QA, and they consistently deliver on all fronts. Its goal is to provide the best web and mobile applications to power today's businesses.
Magneto IT Solutions
Magneto is a Pune-based eCommerce web app development company. Their core competencies are in the creation of market-leading end-to-end eCommerce solutions. Their team uses agile methodology to develop industry-leading User Interfaces to deliver the perfect experience to the end-user, from strikingly beautiful web stores to innovative mobile applications. Using their 100+ resource strength, they assist their clients in scaling their eCommerce businesses by implementing cutting-edge Digital Marketing solutions.
Om Software 
Om Software, a web app development company in Pune, was founded in 2004 and provides services such as strategic consulting, prototype development, site architecture planning, creative graphic design and photo imagery, e-commerce solutions, content management systems, and content migration services, lead generation tools, advanced programming capabilities, multimedia production, SEO, and site globalization. Its well-known clients include Ryantoh, Compvision, Jumpin, Myport, Airandbear, and Parerahomes.
ProBytes Software
With the motto Excellence is not our skill, it's our attitude; ProBytes software is a Pune-based web app development company specializing in e-commerce. It offers its clients first-rate services and supports to help them take full advantage of the current open global economy and maximize their ROI to improve both top and bottom lines. Python, web development, Ruby on rails, core PHP, web crawling, Odoo web development, website redesign, and Yii development are some skills you can learn. Some of the services provided by them include net and on-demand web development.
Lets Webify
Lets Webify is a Pune-based web app development company founded in June 2012 and has already created over 300 business web apps and 120 e-commerce apps. Website design and development, corporate and personal blogs, WordPress development, Joomla development, and website maintenance are among the services offered by the company. Lets Webify has a long list of reputable clients, including Toshiba, Zensar Technologies, Cotton King, Laxminarayan Chiwda, Kyra, and Quickheal Academy.
Brainmine Web Solutions
Brainmine Web Solutions is a well-known and leading web app development company in Pune with extensive experience designing innovative websites that incorporate cutting-edge technologies. Their excellent web development services, combined with eye-catching logos and web designs, enable their clients' businesses to reach a targeted audience in a short period.
Final Thoughts 
It isn't easy to imagine a business empire surviving without web and mobile apps! The app has touched every aspect of life, from food to cabs to shopping to rentals. They have not only altered the way we buy and interact, but they have also significantly altered the way businesses compete with one another. Whether your goal is to expand your business empire, create new opportunities, or replenish your royal revenue treasures, Wama Technology will create a web app that will be a powerful tool for generating mass customer interest. When you entrust us with the project of developing an app for your company, we guide you through each step of the process, from idea refinement and information architecture to final execution.