Top game app development companies in mumbai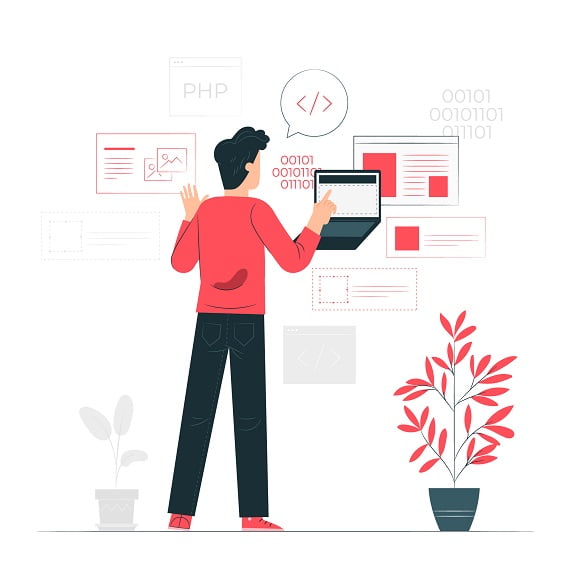 The modern world is based on convenience and accessibility. As a result of mobile apps, this has become more apparent. In recent years, the number of mobile apps available on platforms such as the App Store and Google Play has skyrocketed. The number of apps has increased, and many new apps have emerged. There is an app for almost anything these days. Today, the global mobile gaming sector is rapidly expanding. The industry is estimated to be worth $68.5 billion. 
Mobile gaming companies are developing mobile game apps for several reasons, including the rise of more powerful smartphones that improve the gaming experience, significant advancements in mobile game development tools, and entrepreneur recognition of their expertise. The social media gaming trends are expected to shape market growth positively.
The most popular mobile gaming apps are highly addictive. They tell a story that draws the user in and entertains them enough to keep returning to use the gaming app. Consider the characteristics that make a game engaging and addictive as you plan and design your game app. For example, the game should be simple, fast-paced, and visually appealing. You could divide your game into more difficult levels over time, or you could allow users to earn points. We've compiled a list of Mumbai's top mobile gaming companies to help you find a partner.
Hyperlink InfoSystem
Hyperlink InfoSystem is a renowned game app development company specializing in creating world-class 2D and 3D games. The company sticks to web and mobile app development standards and provides key business services such as stellar communication, full visibility, transparency, and timely delivery. By breaking down game development barriers, Hyperlink InfoSystem is constantly striving for greatness. Since its inception, the company has been eager to influence global game development trends. The Hyperlink InfoSystem team has created over 300 games in a variety of genres for both casual and serious gamers.
Wama Technology 
Wama Technology has risen to prominence among Mumbai, India's top gaming app development companies. The company has been in business for over a decade and is consistently favored for android app development and iOS app development in games. This company's clientele is expanding globally and growing at an exponential rate. Wama Technology has covered a wide range of business industries and is dedicated to meeting the needs of its prestigious clients. We intend to use a strategic app development approach that truly complements your business niche and assists you in playing the role of a leader. We have the best game development, Android, and iOS game app developers on staff who are passionate about card games and gaming technologies. We are pleased to have expanded our expertise in game development. We are constantly learning to provide you with high-quality game development.
Fgfactory
Fgfactory provides services to publishers, developers, and other companies in the game and entertainment industries. Since its inception, the agency has released over 300 projects in 2D, 3D, vector graphics, animation, graphical user interface (GUI), and cross-platform game development.
Nilee Games 
Nilee Games is a gaming and technology services company based in Mumbai, India, with satellite offices in Bangalore and Auckland, New Zealand. Nilee Games, founded in 2011, has a staff of about ten specialists who work with small, mid-market, and enterprise businesses to provide services primarily focused on mobile app development. Nilee Games collaborated with a gaming company to create interactive games for children and their families. The Nilee team implemented the client's API and ensured that the developed games met the client's specifications. Since then, the client has reported that the games have performed admirably.
Codelyze Technologies Pvt Ltd 
Codalyze Technologies Pvt. Ltd., founded in 2016, is a web development company based in Mumbai, India. Their 14-person team specializes in web development and mobile app design. Codalyze Technologies Pvt. Ltd. created the front end of a website for a client in the business services industry. Their team used AngularJS to create a site that met all their objectives and pleased the client.
Unanimous Studios
Unanimous Studios, a mobile app and game development company, was founded in 2008. They are early adopters of new technologies to meet the needs of their clients and the emerging tech market. They have developed over 200 niche-based apps and games for their clients, publishing over 5000 apps on the AppStore.
HData Systems
HData Systems is a leading Data Science company based in India that uses analytical approaches to help businesses improve their productivity and performance. The company offers app development, game development, software development, data science, big data analytics, AI, machine learning, automation, and other services.
Infosys
Infosys Limited is a multinational Indian corporation specializing in business consulting, information technology, and outsourcing. Infosys is the second-largest Indian IT company after TCS. The company has 123 development centers and 82 sales and marketing offices worldwide. They have experienced game developers with 3D and AR/VR projects.
Scientific Games
Being a global leader in the gaming and lottery industries, Scientific Games' mission is to empower customers by developing the best gaming and lottery experiences in the world. Its casino, interactive, and instant lottery games are intended to reach players regardless of where they are or when they want to play. They prefer retail, casino, or digital through any channel.
TIMUZ
Here is TIMUZ, a leading interactive entertainment and mobile game development company. They were founded in India in 2010 and have since designed, developed, tested, and published various games across all platforms, including Casual, Puzzle, RPG, Skill, Arcade, Racing, Action, Adventure, and Strategy.
Final thoughts
Like any other industry, building and developing gaming apps necessitates several essential features. The best gaming apps should be simple to use and provide progressively increasing difficulty. To make it possible, Wama Technology has an expert android and iOS game UI and UX development team in Unity or the Android platform. We make the best use of cutting-edge gaming technologies and novel approaches.